University:

Email Address:

Phone Number:

CEA CAPA Directory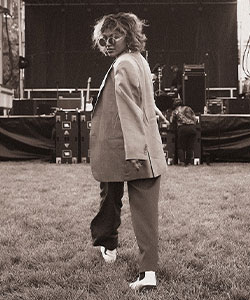 Nabiha Syed, Content Creator - Videographer
Content Creators
Why did you choose to study or intern abroad?
If you ask me what I want to do with my life, I'll tell you confidently that I have no idea. But my whole life, travel was the one constant that I knew I wanted to chase. Studying abroad in France was always a dream.
Why did you choose your study/intern destination?
I've been studying French as a second language since 8th grade and immersing myself in various Francophone countries is a goal to achieve fluency. The ability to visit many countries in one place is a huge perk.
What are you most looking forward to during your study/intern experience?
Rediscovering the feeling of being a "fish out of water," and forming global connections. Creating, preserving, and crafting memories and visual stories!
what's a Fun Fact about you (hobbies, interests, accomplishment, etc.)?
I shaved my head this year! Also, I'm into longboard dancing and have been dreaming of discovering the community in Europe.