University:

Email Address:

Phone Number:

CEA CAPA Directory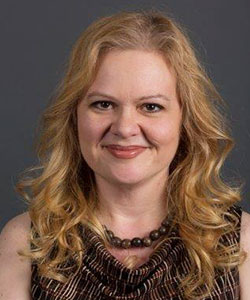 Opal Leeman Bartzis, Ed.D., Executive Director of Education Abroad; Interim Director, Global Youth Advancement Network - Michigan State University
Advisory Board
As Executive Director of Education Abroad at Michigan State University, Opal provides leadership for the Office for Education Abroad, including the American Semester Program (ASP) for short-term inbound international students, the innovative Global Youth Advancement Network (GYAN), and administrative oversight of the Japan Center for Michigan Universities (JCMU), a consortium of Michigan's public institutions. She chairs the university's Advisory Council on Education Abroad and the Faculty Learning Community for International Student Success, is a member of the Risk and Security Assessment Committee and the campus COIL coordinator. Prior to MSU, she held various positions over her 20 years at the Institute for Study Abroad, Butler University, most recently as Vice President for Academic Affairs and including three years as Resident Director in Ireland. She has served NAFSA in variety of capacities, including Region VI Chair, Indiana State Representative, NAFSA Academy Coach, and Co-Chair of the Peace, Justice & Citizen Diplomacy MIG, and is active in the Forum on Education Abroad, Diversity Abroad, and AACRAO, for which she is chair of the national Study Abroad Committee. She is a frequent presenter and workshop trainer at international education conferences, including the organizations mentioned as well as the AAC&U, SIETAR, and NSEE.
Opal earned her doctorate in adult, higher and community education at Ball State University with her dissertation on the development of culturally sensitive instructional practices through student teaching abroad. She also earned a doctoral certificate in college and university teaching and community college leadership. She holds an MA in history and an Honors BA in German from Butler University. Her research and publication areas are inclusive pedagogy, global teacher education, academic ethics across cultures, and appreciative advising. She studied abroad in Switzerland, Russia, and Lithuania, and spends as much time as possible with family in Greece.