University:

Email Address:

Phone Number:

CEA CAPA Directory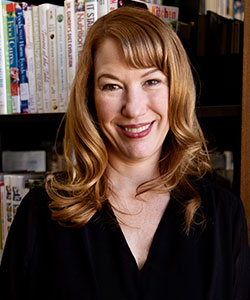 Martha Johnson, PhD, Executive Vice President for Academic Affairs and Provost
Academic Affairs
Martha Johnson, PhD, has worked in education abroad since 1991, including onsite at Trinity College in Dublin, Ireland, and as the Study Abroad Coordinator at Leeds Metropolitan University in Leeds, England. She managed institutional relations for several U.S.-based educational organizations and consortia including Regent's College in London and AustraLearn previous to going to the University of Minnesota in 2001.
From 2009-2022, Martha served the Assistant Dean for Learning Abroad at the University of Minnesota and oversaw one of the largest education abroad offices in the U.S., sending over 4000 students abroad annually. She played a key leadership role in the highly successful and internationally recognized Curriculum Integration initiative, as well as developing the Career Integration project and subsequent conferences.
Martha holds a PhD in American Studies with an emphasis in drama and the performance of gender, race, and cultural identity from the University of East Anglia in Norwich, England. Martha has presented and chaired numerous sessions and workshops at national and international conferences, served on a variety of education abroad program boards, and authored articles and chapters for publications including Frontiers and NAFSA guides and resources. She previously served in leadership roles and chaired multiple committees in NAFSA, the Forum on Education Abroad, Diversity Abroad, the Global Leadership League, and the Fund for Education Abroad. She is currently serving a term as Secretary on the Board of Directors for the Forum.