University:

Email Address:

Phone Number:

CEA Directory
site specialists Team
Mary Geletka
Site Specialist
The desire to see the world was instilled in Mary at an early age. Her parents often travelled to different locations around the globe during their military enlistment. While they weren't always able to bring Mary along, they made sure to bring home a trinket from each trip and plenty of stories. It was enough to make Mary determined to see those places for herself.
Mary earned her Bachelor's Degree in History from Arcadia University with a minor in International Studies. During college, she took every opportunity to travel abroad, hoping to learn each country's history and culture in the physical location first-hand. While she left a little piece of her heart in London after living and studying there for a year, she also left the city determined to see more of the world and experience each place she visits just as deeply.
Mary's desire to travel didn't stop after graduation. So far, she has been to China, Greece, Quebec, England, Scotland, Ireland, Northern Ireland, Spain, France, Netherlands, and Japan. If her collection of travel Pinterest boards are any indication, this list will only continue to grow.
Outside of work, she can typically be found writing in a local coffee shop, enjoying the view after a hike, or fawning over a nearby dog!
...
MORE
Read More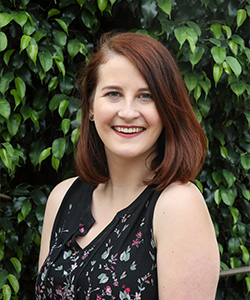 Kayla McGuire
Site Specialist
It has been years and I'm still just as in love with Sevilla as the day I stood across the river overlooking the city on my first day. My yearlong experience as a student through CEA transformed my life—now, working for the Enrollment department, I come to work each day prepared and excited to aid my students in making their experience abroad the best it can be.
I grew up close to Philadelphia, Pennsylvania and earned my bachelor's degree in Languages and Cultures with a Spanish concentration from West Chester University. While in college, I got the opportunity to study at the Universidad de Sevilla in Seville, Spain through CEA's program! I was incredibly lucky to get to visit most of Spain while abroad, as well as Italy, France, Portugal, Africa, and Greece. Travel has remained a constant passion of mine—I've been back to Sevilla every year since I've left, and I hope to explore South America very soon!
Being an international student was, and remains, both the hardest and best thing I've ever done for myself. I learned to be self-sufficient, learned how capable I truly was. I became spontaneous. I fell in love with a city and its people—along the way, I fell in love with myself.
I think that the ability to see so much light, so much good, in a place that originally seems foreign is such a beautiful thing. What a lesson—both personally and professionally, study abroad pushes a person to be the best possible version of themselves. I look forward to helping future students discover this and so much more!
Outside of work, I like to sing and listen to live music! I read every day, and spend time with my friends and family as much as I can.
...
MORE
Read More