University:

Email Address:

Phone Number:

CEA CAPA Directory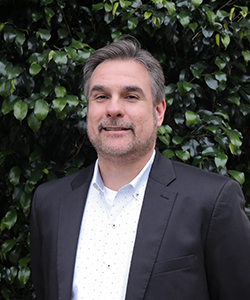 Shawn Coover, Executive Vice President of Human Resources
Leadership
Shawn Coover is the Executive Vice President of Human Resources. In this role, he oversees the development and implementations of policies, processes, and best practices to ensure CEA CAPA continues to be a great place to work. This includes consultation on strategic business initiatives, employee relations, staffing plans and recruitment, compensation and benefits, communications, training and development, and legal compliance. Most importantly, Shawn and his team work diligently to make sure that everything we do is true to the organization's Core Values, Mission, and Vision.
Shawn earned his bachelor's degree in Economics and MBA from Northern Arizona University. He joined CEA CAPA in 2018 and brought with him 19 years of international leadership experience, including eight years in Human Resources. His professional background also includes leadership experience in operations, project management, development, customer service, and purchasing with Honeywell, AT&T, and Belden Wire and Cable.
An avid traveler, Shawn has traveled to over 30 countries.