University:

Email Address:

Phone Number:

CEA plans to welcome students abroad for the Spring 2021 Semester. We've developed new COVID-19 protocols and are actively monitoring the global health landscape to support the safety of our students and staff.
Learn More $1,000 Flight Voucher when you apply with code by October 29, 2020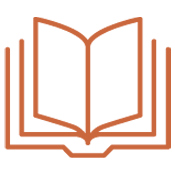 Internships to love in Prague
CEA Prague Center
Prague, Czech Republic
Program at a glance description
See Details
ST

SU

SE

YR

Starting at $15,995
CEA Prague Center, Anglo-American University
Prague, Czech Republic
Why choose when you can have both? Make steady progress toward your academic degree AND gain valuable hands-on skills in an international internship in one of Central Europe's economic and cultural capitals. Incorporate a professional internship placement into your semester or summer study program and give your future career a boost. Internships in Prague encourage you to immerse into local culture while developing practical skills in fields such as marketing, management, journalism, communication, international relations, and more. Take care of those degree requirements and build the foundations of your professional network all while gaining the international experience you've been seeking with a study + internship program in Prague.
See Details
ST

SU

SE

YR

Starting at $6,295
CEA Prague Center
Prague, Czech Republic
Build marketable skills while gaining résumé-boosting experience in one of Central Europe's economic and cultural capitals. Internships in Prague encourage you to immerse into local culture while developing practical skills in fields such as marketing, management, journalism, communication, international relations, and more. Our strong academic focus and personalized placements dedicated to meaningful experiences that make a real impact, allow you to give your career a boost while gaining the international experience you've been seeking. Learn more about the benefits of a CEA internship.
See Details
ST

SU

SE

YR

Starting at $5,795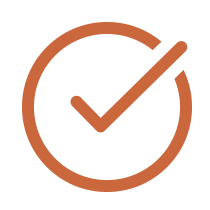 What's included in your Program
From housing to excursions, our inclusions make studying abroad easy!
Personalized Pre-Departure Advising
Visa & Immigration Advising
Tuition and Registration
On-site Orientation
City Tour
On-site Staff Support
24/7 Emergency Assistance
International Emergency Service Support
Welcome & Farewell Events
Centrally Located Housing
Wellness Activities
Cultural Engagement
Volunteer Opportunities
Excursions
Student Clubs & Organizations
Host Institution Services & Amenities
Career & Re-entry Workshop
Official Transcript(s)
Transportation Tickets Provided for Orientation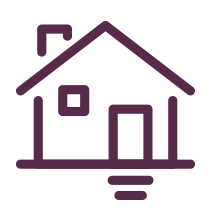 Prague Housing
CEA is adjusting our housing to meet CDC guidelines. As CEA implements CDC aligned protocols, our housing providers are also applying measures as required by local guidelines and laws. Students should expect to see the four factors below, as well as other local regulations, in all CEA housing locations.
01
Limited Occupancy
Limiting housing occupancy to a 4 student maximum per apartment, and 2 student maximum per bedroom.
02
Social Contracts
Students will also agree to additional policies to safeguard the health of each person in the shared living space.
03
Respectful Spacing
CEA is following U.S. CDC guidelines for "family groups" to allow for respectful spacing within housing assignments.
04
Social Distancing
All student sleeping accommodations will be adjusted to allow proper distance between beds.
Apartment
Apartment – Single Options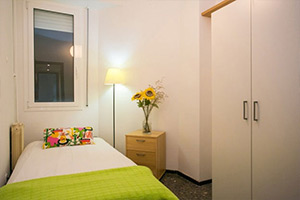 Independent Living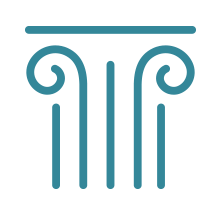 Institutions
CEA Prague Center
The CEA Prague Center is located in the historic Malá Strana district within a 5-minute walk of Anglo-American University. Courses give you the opportunity to further your academic pursuits in a variety of subjects with Prague as your classroom.
Courses bring the diverse history, politics, culture, economics, and art of the Czech Republic to life, incorporating components that expose you to different elements of Prague, from monuments and museums to businesses, local food markets, and government agencies. You'll be encouraged to explore on your own and draw connections between the subjects you study and the observations you make outside of the classroom. Not only will you get to know your host city, you'll also gain insight into how the Czech Republic fits into the larger European context.
Accreditation
Courses taught at the CEA Prague Center have been designed in conjunction with, and approved by, the University of New Haven (UNH). In addition, faculty appointments have been approved by UNH. After the successful completion of a session at the CEA Prague Center, you will receive credit for your work from UNH. Located in Connecticut, the University of New Haven is a student-focused, comprehensive university that's fully accredited by the New England Commission of Higher Education (NECHE). The agreement between CEA and UNH follows the highest standards of good practice in education abroad and satisfies the rigorous requirements of the University's institutional accreditor, making credits earned at the CEA Prague Center easily transferable to US-accredited institutions. Learn more about UNH's service as the School of Record for CEA.
Grading
Professors at the CEA Prague Center carefully evaluate student's work and progress throughout their academic session. When calculating final grades, instructors consider written and oral exercises, homework assignments, attendance, classroom participation, and exam performance.

The following grading system is in use at the CEA Prague Center:
CEA Grading Scale (Effective Spring 2017)

Letter Grade

Numerical Grade Low Range

Numerical Grade High Range

Percentage Range

Quality Points

A+

9.70

10.00

97.0 - 100%

4.00

A

9.40

9.69

94.0 - 96.9%

4.00

A-

9.00

9.39

90.0 – 93.9%

3.70

B+

8.70

8.99

87.0 – 89.9%

3.30

B

8.40

8.69

84.0 – 86.9%

3.00

B-

8.00

8.39

80.0 – 83.9%

2.70

C+

7.70

7.99

77.0 – 79.9%

2.30

C

7.40

7.69

74.0 – 76.9%

2.00

C-

7.00

7.39

70.0- 73.9%

1.70

D

6.00

6.99

60.0 – 69.9%

1.00

F

0.00

5.99

0 - 59.9%

0.00

W

Withdrawal

0.00

INC

Incomplete

0.00
Completion of a course is defined as a receipt of a letter grade (A+ to F) as opposed to Withdrawal or Incomplete.
In order to determine a quality point ratio, each letter grade from a completed course is assigned a quality point value. The quality point value for each grade earned during a semester is multiplied by the number of semester hours assigned to that course. The sum of these points is the total number of quality points earned during the semester. It is divided by the number of semester hours completed to obtain the quality point ratio (QPR).
Classroom and Information
Classes are taught by international faculty.
Periodic exams, homework assignments, and final exams will be administered.
Attendance in all classes is mandatory and monitored by each professor.
You'll attend class with other CEA students.
The maximum class size is 25 students for language courses and 25 students for electives. Small class sizes mean more personalized attention from your instructors.
Amenities
Student Center
Student Lounge
Study Room
Counseling Services
CEA Academic Resources
Travel Books & Resources
Digital Resources from UNH Library
Computers
Student ID
Printing Services
Internet Access & Wi-Fi
Academic Advising
Language Learning Services
Anglo-American University
CEA is proud to collaborate with Anglo-American University (AAU). Our unique partnership combines the strengths of CEA's global education management with the academic strengths of AAU, an institution firmly rooted in both the local culture and the global marketplace. AAU's breadth of curriculum, instruction in English, interactive classes, and integration of students from around the world make this private Czech institution an ideal partner in comparison with programs offered by Czech state universities that serve only study-abroad students.

Founded in 1990, AAU is the oldest private university in the Czech Republic and the first to offer a full curriculum taught in English after the fall of communism. AAU provides accredited undergraduate and graduate degree programs through five schools: Business Administration, Humanities & Social Sciences, Journalism, Media & Visual Arts, International Relations & Diplomacy, and Law. CEA students attend classes alongside degree-seeking local students.

AAU is located in the breathtaking 17th century Thurn-Taxis Palace, amidst the baroque architecture of Prague's historical Mala Strana quarter, a five-minute walk from the CEA Prague Center. The carefully renovated historical palace combines the beauty of typical Prague architecture with state-of-the art facilities and technology, all adjacent to the AAU library and a city park. The university is surrounded by the city's main historical attractions. For example, a short walk from AAU over the medieval Charles Bridge brings you to the Old Town Square, while a short climb uphill brings you to the Prague castle.

Small, interactive classes are taught in English by an international faculty to a student population of about 800 students. With a diverse student body from 50 different countries and a small-university environment in the very heart of the city, AAU offers an educational experience that is unique in Prague. CEA students have access to all AAU facilities and are encouraged to participate in events, activities, and sports organized by the AAU Student Council. Since AAU's student body is comprised of both Czech and international students, you'll have ample opportunity to meet and interact with your peers in class and on-campus.
Accreditation
Anglo-American University is fully accredited by WASC (Western Association of Schools and Colleges, USA) and the Czech Republic Ministry of Education.


Grading
All final course grades are reported as letter grades. Final credit and grade evaluation is ultimately determined by your home university.
Letter Grade

Percentage

Description

A

95 – 100

Excellent performance. The student has shown originality and displayed an exceptional grasp of the material and a deep analytical understanding of the subject.

A-

90 – 94

B+

87 – 89

Good performance. The student has mastered the material, understands the subject well and has shown some originality of thought and/or considerable effort.

B

83 – 86

B-

80 – 82

C+

77 – 79

Fair performance. The student has acquired an acceptable understanding of the material and essential subject matter of the course, but has not succeeded in translating this understanding into consistently creative or original work.

C

73 – 76

C-

70 – 72

D+

65 – 69

Poor. The student has shown some understanding of the material and subject matter covered during the course. The student's work, however, has not shown enough effort or understanding to allow for a passing grade in School Required Courses. It does qualify as a passing mark for the General College Courses and Electives.

D

60 – 64

F

0 - 59

Fail. The student has not succeeded in mastering the subject matter covered in the course.
Classroom and Information
Anglo-American University faculty is international and experienced in integrating American and European students in an American-style learning environment.
Attendance is mandatory and monitored by professors and AAU academic staff.
Average class size is approximately 15 students and classes are capped at 30 students. Some specialized classes may be smaller; some general courses may be slightly larger.
CEA students attend classes alongside degree seeking international students. The student body typically represents 50 different nationalities.
Amenities
Clubs & Organizations
Student Government
Student Lounge
Study Area
Counseling Services
University Library
Computer Lab
Printing Facilities
Student ID
Internet Access & Wi-Fi
Academic Advising
Tutoring
Language Exchange with Local Students
Cultural Engagement
Dining Facilities

Hear from Czech Republic students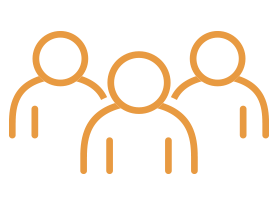 Prague Staff