University:

Email Address:

Phone Number:

CEA Directory
prague Leadership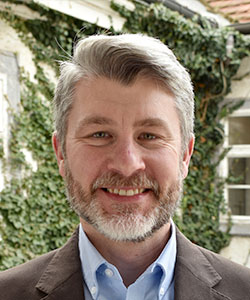 Richard Stock, Ph.D.
Center Director
As Center Director, Rick oversees all CEA Prague operations and manages CEA staff in Prague. Rick leads the development of CEA Prague programs both on-site and in cooperation with CEA Headquarters and other CEA sites, which includes setting strategy and standards, managing change, and facilitating communication across the organization. The Center Director also works directly with CEA University Relations staff in the U.S. to keep our connection with our partner universities strong.
Originally from the Chicago area, Rick has lived in or near Prague since 1998 with his wife and three daughters. Rick has been with CEA since 2016. He's taught in study abroad programs in Prague and served as Academic Director at CIEE Prague. He also directed the creation of a new M.A. program at CERGE-EI for European students. Rick holds a Ph.D. from Charles University in Prague, an M.A. in Literature and Theory from the University of Illinois, and an M.A. in the Teaching of English as a Foreign Language from the University of Reading in the U.K. His teaching and research at the university level focuses on American Literature and Literary Theory. He also teaches a course on the Prague writer Franz Kafka aimed at American study-abroad students. Rick studied Teacher Education as an undergraduate and is deeply interested in teaching, education, and learning.
Rick enjoys spending time with his wife and daughters and participates in sports as often as possible. He is always in the middle of reading one or more books and enjoys writing critical articles on literature.
...
MORE
Read More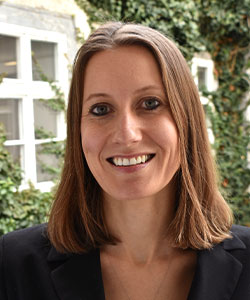 Lenka Vystrčilová, Ph.D.
Academic Director
Lenka serves as the primary contact for students and staff regarding all academic issues, including academic process management and student academic advising. She is also charged with strengthening and developing the unique relationship we have with Anglo-American University, our partner institution in Prague.

A native of Slovakia, Lenka spent a significant portion of her life living and studying in the U.S. Other travels have led her to explore much of Central and Western Europe, and she would love for her next personal adventure to take her to Thailand, Cambodia, Laos, and Vietnam.

Lenka holds a doctorate in political science from the Ludwig-Maximilians-Universitaet in Munich, a master's degree in Russian, East European, and Eurasian studies from Stanford University, and a bachelor's degree in international relations and German studies from Lewis & Clark College. Lenka has worked as an assistant director and academic coordinator for a U.S. study abroad program in Munich, and as an academic director for international students in Prague.
...
MORE
Read More
prague Team