University:

Email Address:

Phone Number:

CEA Directory
financial services Team
Jason Schultz
Financial Services Specialist
A few years ago, I was on the same flight across the country as Flavor Flav (a famous TV personality for those who are not familiar). Sometime during the course of our flight, Flavor Flav decided to become a flight attendant for the day and started to hand out pretzels, drinks, and even spoke on the intercom! Random and unique events like these definitely intensify my passion for travel.

Besides Jamaica, the Cayman Islands, and several cities in Canada, I'd have to say the picturesque beaches of Hawaii rank at the top of my favorite places to travel list. But that's only until I make my way to England next—I've never been, but the country's culture and personality really interests me.

As a CEA Student Accounts Advisor, I try to tie in my love of travelling into day-to-day tasks and interactions with students. I'm responsible for assisting students through the funding process of their study abroad, including aspects such as scholarships and financial aid. When I'm not working, I enjoy swimming, playing tennis, and watching movies.

Did you know? I was a professional on-air radio personality for 13 years before starting a new career in 2010!
...
MORE
Read More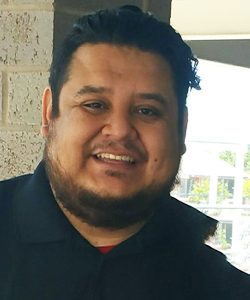 Michael Fernandez
Financial Services Specialist
My name is Michael Fernandez and I was born and raised here in Arizona. I have been involved with non-profit and for-profit schools for about 15 years assisting with the financial aid. I take pride in providing the best service to students and colleagues toward the common goal of success. Other than my professional background, I love playing guitar, spending time with my family, and taking my bulldogs to the park.
Fun fact, I am half native American of the Sioux Tribe, I competed in MMA for 2 years, and I love cooking.
...
MORE
Read More