University:

Email Address:

Phone Number:

CEA is welcoming students abroad! We continue to refine our COVID-19 protocols and are actively monitoring the global health landscape to support the safety and wellbeing of our students and staff.
Learn More Get a Flight Voucher worth up to $1,000 when you apply with code* by July 21, 2022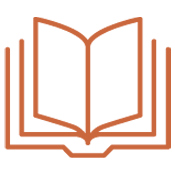 Internships to love in San José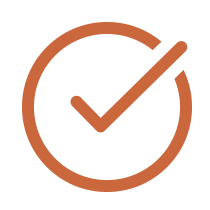 What's Included in your Program
From housing to excursions, our inclusions make studying abroad easy!
Personalized Pre-Departure Advising
Visa & Immigration Advising
Tuition and Registration
Onsite Orientation
City Tour
Onsite Staff Support
24/7 Emergency Assistance
International Emergency Service Support
Welcome & Farewell Events
Centrally Located Housing
Wellness Activities
Cultural Engagement
Language Exchanges
Volunteer Opportunities
Excursions
Student Clubs & Organizations
Host Institution Services & Amenities
Career & Re-entry Workshop
Official Transcript(s)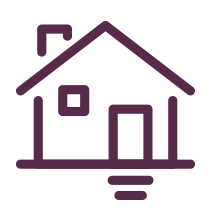 San José Housing
CEA is adjusting our housing to meet recommended guidelines. CEA has implemented protocols guided by the CDC and local regulations, in addition to our housing providers applying measures as required by local guidelines and law. Students should expect to see the three factors below as well as other local regulations, in all CEA housing locations.
01
Limited Occupancy
CEA offers housing with occupancy limited to 2-3 students maximum per bedroom, depending on room size.
02
Social Contracts
Students will also agree to additional policies to safeguard the health of each person in the shared living space.
03
Respectful Spacing
CEA is following recommended guidelines for "family groups" to allow for respectful spacing within housing assignments.
Homestay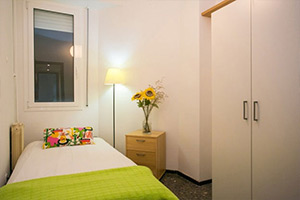 Independent Living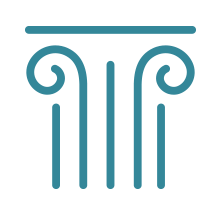 Institutions
CEA San José Center - Extension
Located in downtown San José, the CEA San José Center – Extension was established to make internships and study abroad more accessible to North American students.
CEA San José Center – Extension courses are designed to increase your understanding of the diverse history, politics, culture, economics, and art of San José. Faculty teaching at the CEA San José Center – Extension will utilize the city as their classroom, allowing students to develop cultural links to their coursework. CEA Study Center – Extension destinations also offer opportunity for niche academic programming and a small faculty-to-student ratio. After the successful completion of a session at the CEA San José Center – Extension, students will receive a UNH transcript. Please note, Academic Performance Reviews and staffing models for CEA Center – Extensions are modified to align with the scope of their programming.
Accreditation
Courses taught at the CEA San José Center – Extension have been designed in conjunction with, and approved by, the University of New Haven (UNH). In addition, faculty appointments have been approved by UNH. After the successful completion of a session at the CEA San José Center – Extension you will receive credit for your work from UNH. Located in Connecticut, the University of New Haven is a student-focused, comprehensive university that's fully accredited by the New England Commission of Higher Education (NECHE). The agreement between CEA and UNH follows the highest standards of good practice in education abroad and satisfies the rigorous requirements of the University's institutional accreditor, making credits earned at the CEA San José Center – Extension are easily transferable to US-accredited institutions. Learn more about UNH's service as the University of Record for CEA.
Grading
Faculty at the CEA San José Center-Extension carefully evaluate student work and progress throughout their academic session. When calculating final grades, instructors consider written and oral exercises, homework assignments, attendance, classroom participation, and exam performance.

The following grading system is in use at the CEA San José Center- Extension:
CEA Grading Scale (Effective Spring 2017)

Numerical Grade Low Range

Numerical Grade High Range
Completion of a course is defined as a receipt of a letter grade (A+ to F) as opposed to Withdrawal or Incomplete.

In order to determine a quality point ratio, each letter grade from a completed course is assigned a quality point value. The quality point value for each grade earned during a semester is multiplied by the number of semester hours assigned to that course. The sum of these points is the total number of quality points earned during the semester. It is divided by the number of semester hours completed to obtain the quality point ratio (QPR).
Classroom and Information
Classes are taught by CEA-selected and UNH-approved faculty

Periodic homework assignments and final examinations will be administered

Class attendance is mandatory and monitored by each professor. You may access your grades and attendance on your MyCEA Account
Amenities
Student Offices
Clubs & Organizations
Student Center
Student Lounge
Study Room
Counseling Services
CEA Academic Resources
Travel Books & Resources
University Library
Computer Lab
Computers
Printing Services
Multi-Media
Internet Access & Wi-Fi
Academic Advising
Tutoring
Language Learning Services
Language Exchange with Local Students
Cultural Engagement
Dining Facilities
Free Campus Shuttle
Copy & Mail Center
On-campus ATM
Museum & Art Galleries
Veritas University
Since its founding in 1976, Veritas University has become one of the most highly recognized private universities in Latin America. Not only is Veritas fully accredited by the Costa Rica Ministry of Education, but it is also a member of the College Consortium for International Studies and NAFSA: Association of International Educators.
With approximately 2,000 students, 500 of whom are international, Veritas University is located in the eastern part of the city (Zapote), ten minutes from downtown San José and only one kilometer from the Casa Presidencial. The school offers a complete range of subjects and a great variety of cultural, artistic, and athletic activities.
The university's spacious campus is equipped with modern facilities, including several computer labs and a well-maintained library. CEA offers a practical and well-organized Spanish language program, led by a highly trained and experienced staff of university professors.
Accreditation
Ranked among Costa Rica's top 10 universities, Veritas is fully accredited by the Costa Rican Ministry of Public Education and is a member of the College Consortium for International Studies and NAFSA.
Grading
The grading system at Veritas University is the same 100-point scale used in the U.S. Please note that this grading scale is recommended by CEA and Veritas University, but final credit and grade evaluation is ultimately determined by your home university.
| | |
| --- | --- |
| Letter Grade | Grade % |
| A+ | 97 - 100 |
| A | 93 - 96 |
| A- | 90 - 92 |
| B+ | 87 - 89 |
| B | 83 - 86 |
| B- | 80 - 82 |
| C+ | 77 - 79 |
| C | 75 - 76* |
| F | Below 75 |
| W | Withdrew |
| INC | Incomplete |
| NP | No Pass |
| SP | Sufficiency Pass |
*Note: For Veritas Language courses, students must earn a grade of 75 or above in order to continue to the next level. Students with a grade under 75 in any level must repeat the level before continuing on to the next level.
Classroom and Information
International faculty from Veritas University teach your language and elective classes.
Attendance in all classes is mandatory and monitored by each professor.
Periodic exams, homework assignments and final exams will be administered.
Teaching styles in Costa Rica may differ from those in the U.S. Be prepared to adapt to different classroom structures and coursework expectations.
Class size ranges between 10 and 25 students and includes CEA participants and other international students.
Amenities
Student Offices
Clubs & Organizations
Study Room
Counseling Services
University Library
Computer Lab
Printing Facilities
Student ID
Multi-Media
Internet Access & Wi-Fi
Academic Advising
Tutoring
Language Learning Services
Language Exchange with Local Students
Cultural Engagement
Dining Facilities
Free Campus Shuttle
Copy & Mail Center
On-campus ATM
Museum & Art Galleries

Hear from Costa Rica students