University:

Email Address:

Phone Number:

CEA CAPA Directory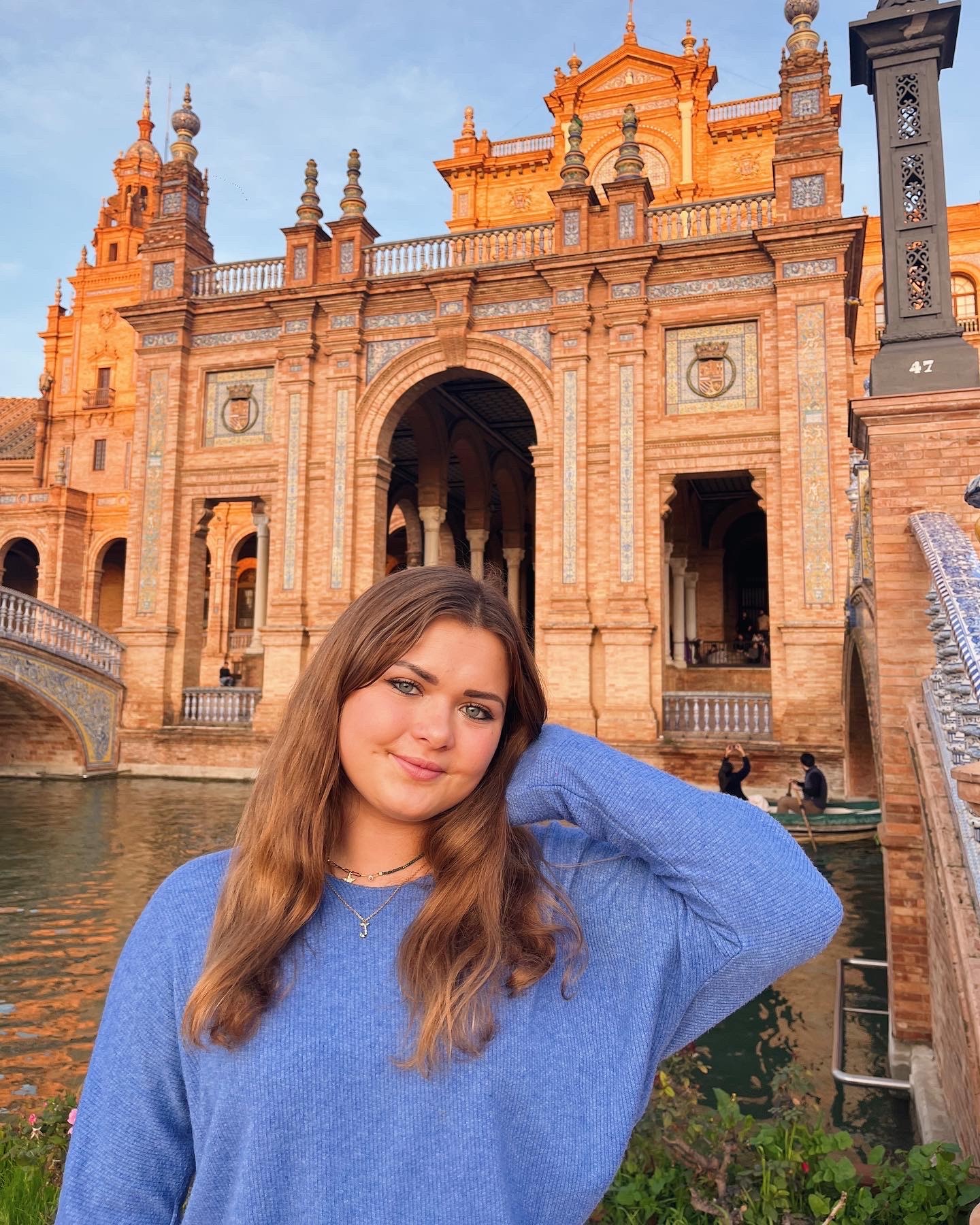 Chapman University
Seville, Spain
Fall 2022
Julia McCarthy, Alumni Ambassador
Alumni Ambassadors
WhAT WAS YOUR FAVORITE CLASS WHILE ABROAD, AND WHY?
My favorite class from studying abroad in Spain was called International Service Learning. The topics that were studied in this class covered things going on in the local community in Seville that we couldn't necessarily learn in the short time of being there. It gave me insight into many different topics, issues, and things going on from a local's perspective.
HOW DID YOU ENGAGE WITH THE LOCAL COMMUNITY WHILE ABROAD?
My I volunteered abroad with a local program in Seville to help people who were blind become more integrated within the community and also help them learn English! I also went part time to a local institution and took courses there.