University:

Email Address:

Phone Number:

CEA CAPA Directory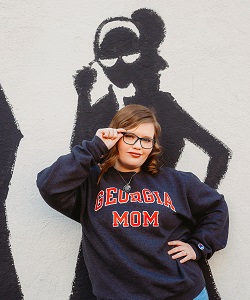 University of Georgia
Prague, Czech Republic
Fall 2019
Rachel Roberts, Alumni Ambassador
Alumni Ambassadors
1. What would you tell someone considering studying abroad?


Even if you only possess an inkling of inspiration to study abroad, you should dive in. You don't have an opportunity to learn something new every day, let alone learn from a culture completely different than your own. There are commonalities, mannerisms, and traditions that are foreign to the ear and mind, but you can only begin to understand them by living somewhere bigger than yourself. A piece of my heart will forever remain in Prague from the time I have spent here, and I wish for everyone to be able to have a home away from home in this sense. I have also had the pleasure of meeting some of the most incredible and unique people. Only you can make the choice to expand your horizons to these lengths.

2. How has your study abroad experience shaped you?

Despite my study abroad experience shaping me through both my personal and professional life, I believe the biggest impact has been on a personal level. By diving into a culture completely different than my own, I have learned how strong I am as an individual. This experience has carved me as an independent adult capable of making hard decisions for myself with any support. I believe this entire trip will impact the way I carry myself for the rest of my life.