University:

Email Address:

Phone Number:

CEA CAPA Directory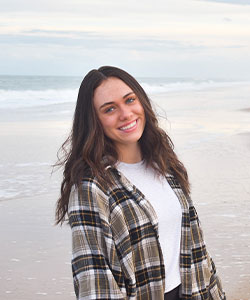 Delaney O'Connor, Content Creator - Photographer
Content Creators
Why did you choose to study or intern abroad?

I chose to study abroad in Spain because it's a unique opportunity to travel for an extended period of time. In addition to classes counting towards my undergraduate degree, studying abroad has always been something I planned for in life and am excited to finally do!
Why did you choose your study/intern destination?
I chose Seville, Spain because the courses offered in this program aligned with my major the best. I am an exercise science major with an interest in sports, media, and nutrition. The CEA CAPA/USS program in Seville offers a unique take on my interests. Additionally, I studied Spanish all throughout high school and wanted the opportunity to immerse myself in the local language.
What are you most looking forward to during your study/intern experience?
I am most looking forward to traveling to other Spanish cities and European countries abroad! I am excited to connect with new people and learn more about various cultures across Europe. With this, I am also overjoyed to always be doing and trying something new this semester abroad. Being outside my comfort zone in all these new experiences will push me to grow the most!
what's a Fun Fact about you (hobbies, interests, accomplishment, etc.)?
For the past two years, I've worked for my home university's football team in the nutrition department.