University:

Email Address:

Phone Number:

Insights Newsletter

October 2020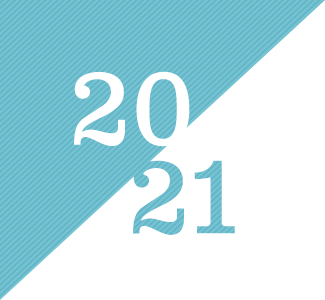 What's Coming Up
Global Dialogue Series
Our CEA Global Dialogues are intellectual discussions that will challenge and inspire each of us while also fostering a sense of community with our students, faculty, and partner organizations and universities. We are happy to continue offering this series to engage our partners both in the U.S. and abroad.
See the final dates of our fall Global Dialogue Series below:

October 27th at 1 pm EDT

Think Global, Act Global: Pandemic and the Environment
(
Register Here
)
It's not too late to register for our fourth Global Dialogue which will discuss the impact of the COVID-19 Pandemic on the environment and will feature the following speakers:
Amaya Davis, Ph.D., Business Administration – Northcentral University; MS in Aeronautical Science and BS Professional Aeronautics – Embry-Riddle Aeronautical University
Victor J. Acosta Chaves, Professor at the University of Costa Rica; MS in Biology – University of Costa Rica

November 17th at 1 pm EDT
The COVID Blues: Solitude and its Consequences
(Register Here)

Join us for our final installment of the Global Dialogue Series this fall which will focus on the affect lockdowns, social distancing, and travel restrictions have had on the wellness and mental health of society.

Featured speakers will include:

Thomas Barnay, Full Professor in Economics at the Université Paris-Est Créteil (France)
Amy Kleine, Director of Health & Wellness at Syracuse University in Florence



November 18th & 19th
CEA Study Abroad Virtual Open House
In celebration of International Education Week, join us for our very first virtual open house! Our Virtual Open House will feature staff from our Study Centers, and our Custom Programs, Internships Abroad, and Student Affairs teams. You'll also be able to connect and catch up with our Study Center Directors!





Health & Safety Onsite
Our CEA teams have been implementing protocols and procedures focused on the safety of our students as we prepare for our 2021 onsite programs to resume.

Check out how they are preparing below:


Please visit our Spring 2021 updates webpage to learn more.


Spring 2021 Program Updates & Deadline Reminders
We're still accepting applications for many of our Spring 2021 onsite programs through late November. Programs that remain open can be found here.

Quick reminder! The Spring 2021 application deadline for CEA's Virtual Global Internships and Virtual Global Study & Internships is November 16. If your students are looking to gain international work experience but are unable to travel abroad in Spring 2021, our Virtual Global Internship will provide your students with an experience that will set them up for future success in their prospective career field!


New CEA Advisor Portal!
CEA's Advisor Portal has a new look! We invite you to explore our new portal and learn about the updates we've made by watching the video below, or reviewing the PDF.

These updates require all users to reset their passwords in a few easy steps: Go to ceastudyabroad.com, click the login/forgot password button. If you aren't sure if you have portal access, or have any questions, please reach out to your Regional Director .




Student Spotlight
Meet John Mulligan, a Game Design major and junior at DePaul University, who had the honor being CEA's first virtual intern "in" Amsterdam.

He was placed with a Dutch company that creates Escape Room-type team-building games, and they even host the Dutch National Escape Game Championship. As an intern, John gained insights into Dutch work culture, honed his new business development skills, and even helped with quality assurance for the company.

Learn more about John's CEA Virtual Goal Internship experience: Q&A: CEA Virtual Internship in Amsterdam.
CEA in Action
This October we would have been busy preparing to meet colleagues and partners at the European Forum Conference. This would have been an opportunity to catch up with old colleagues, make new connections, and discuss new program partnerships.

Since we can't meet in person, we'll settle for the next best thing—a virtual introduction to some of our amazing CEA Study Center and Academic Directors, who together have over 50 years of experience in international education. You will have a chance to meet them in person during our CEA Virtual Open House on November 18th & 19th.


Did You Know?
You can do a virtual site visit to CEA destinations? Contact your Regional Director to arrange a visit!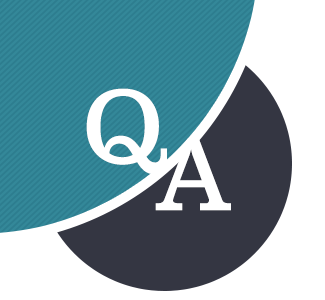 Between 2 Questions
This month, we're curious to know your thoughts on study abroad options for STEM students.

Last month we asked your thoughts about requiring students to learn their host language while studying/interning abroad.
Here are the results:
Two-thirds of respondents said "Absolutely!" while the other third of respondents felt that it should be the student's choice.
Join Us On A FamTrip
Experience CEA Study Abroad through your student's eyes! Nominate a colleague-or yourself-for upcoming Familiarization Trips.
Submit Nomination
Open Programs
Funding Resources
Content Creator Blog
Learn More
Newsletters Archive