University:

Email Address:

Phone Number:

CEA CAPA Directory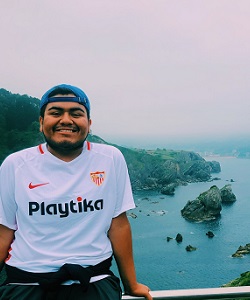 University of South Carolina Columbia
Madrid, Spain
Summer 2019
Miguel Martinez, Alumni Ambassador
Alumni Ambassadors
1. How did you find ways to experience the local culture?

The culture in Madrid, Spain like was no other i have ever seen. I arrived in time to see the plethora of soccer fans pour in for the Champions League final, it was a sight to see thousands of devoted fans Spanish and other Europeans live and breathe the sport. The friendly Madrileños gave me a whole level of comfort that I did not expect to find in a country nearly 5,00 miles away, and let us not forget the cuisine. I lived for the Tapas, the Spanish tortillas and the amazing pitchers of Sangria. I would go back to Madrid in a quick heartbeat.

2. What would you tell someone considering studying abroad?

The attentiveness of the staff would go out of their way to make you feel safe and good about your stay while abroad. CEA truly goes above and beyond for you to intake the culture of your travel destination. CEA was the first agency I looked at and the search ended with that first phone call, they made me feel calm about going abroad.