University:

Email Address:

Phone Number:

CEA CAPA Directory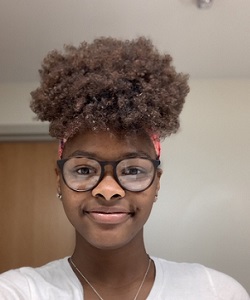 Xavier University of Louisiana
San Jose, Costa Rica
Summer 2019
Micaela Brown, Alumni Ambassador
Alumni Ambassadors
1. What were ways you found to experience the local culture?

In my host city, I lived with a host family. This was my favorite part of the experience. My host mom introduced me to many of the traditional foods and even helped me find places to visit on the weekend. Aside from visiting tourists spots, I visited an indigenous community, the local market places, and even a museum. Another part of the local culture I engaged in was at the university my course was held. I was able to meet many local students and tour the city with them.
2. What was your favorite course while abroad?
My favorite course was a Medical Spanish course. I enjoyed this course because I hope to become a doctor one day it will be very helpful. This is also my favorite class because while in Costa Rica I shadowed many doctors and medical staff. During this time, I was able to immediately apply what I learned and better understand the patients. This course introduced me to an area of the language I had not been exposed to. It gave me an in depth look of what it is like to communicate with and help Spanish speaking patients.