University:

Email Address:

Phone Number:

CEA CAPA Directory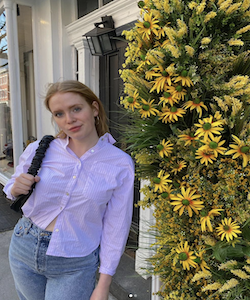 Iowa State University
Aix-en-Provence, France
Summer 2022
Jessica Mouw, CEA Content Creator
Content Creators
Why did you choose to study/intern abroad?
I chose to study/intern abroad because I wanted to put my language skills to the test and explore the nuances of another culture. By choosing the study/internship option, I am able to get acquainted with the culture in both a personal and professional setting and get a holistic preview of the world of international businesses. I also have admired the French culture for a long time and wanted the chance to actively use the skills I have learned over the last eight years of french courses.
Why did you choose your study/intern city?
I chose Aix-en-Provence because it was recommended to me by my university's study abroad office. I knew that I wanted to be in France, and I had heard wonderful things about the beauty and culture of the Provence region. I have found that Aix is the perfect sized city with plenty of things to do and convenient access to travel. The people here are also incredibly kind.
What are you most looking forward to during your abroad experience?
I am most looking forward to building confidence in my personal and professional skills. Navigating a language barrier, especially in a professional setting, is definitely a challenge, but it pushes me to be better and break boundaries every day. I also look forward to traveling on weekends and meeting new friends!
Fun Fact (hobbies, interests, accomplishment, etc.)?
I am a huge Taylor Swift fan!