University:

Email Address:

Phone Number:

Insights Newsletter

May 2021 Get a Flight Credit worth up to $1,000 when you apply with code* by February 17, 2023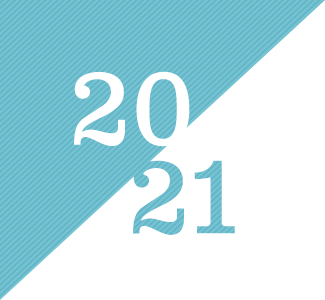 What's Coming Up
We're excited to announce a change to our website that we hope will make it easier for our institutional partners to find important information about CEA events, webinars, conference presentations, and more. Our new page is titled "
Events and Site Visits
." We look forward to the time when we'll welcome you back to our international sites and the CEA Office in Phoenix! Until then, we will continue to highlight our online events and attendance at conferences. Please bookmark this page to stay up to date on what's happening at CEA.
CEA Webinars & Upcoming Events

June 29 at 10 a.m.
PDT

The Gig Economy and the Changing Landscape of Work
(
Register Here
)
Is gig work a fantastic opportunity for those who prefer flexible hours and to choose their work projects? Or does the absence of employee protection and stability mean that gig work is really only advantageous for companies? This new landscape is controversial and growing. Let's discuss.
Summer Advisor Webinar Series
Our Summer Advisor Webinar Series was developed with you in mind—we've picked topics that will help you get to know our organization better and learn more about what's new at CEA. Head over to our (refreshed!)
Events and Site Visits page
to see the lineup of events and register in advance.
Navigating the Maze of International Internships
This June we're hosting a series of webinars intended to help demystify the international internship process. We hope you'll attend if you support students through the international internship process or if you'd like to learn more about internships abroad in general, and please feel free to invite career services and professional development staff on your campus. More information and registration links can be
found here
.
NAFSA
CEA will be attending and presenting at the 2021 virtual NAFSA conference. We hope you'll join our sessions and contribute to the dialogue we celebrate at each NAFSA conference.
June 4 at 9:00 am EDT
Undergraduate Student Research Abroad: Models, Best Practices, and How to Start
Undergraduate research has increased in popularity and participation in recent years. See what other institutions are doing to facilitate undergraduate research, learn best practices for the development and execution of these programs, and discover how one can start developing these programs at their institution.


Dr. Louis Berends, Vice President of Academic Affairs, CEA

Carl Holtman, The University of Central Oklahoma and Managing Partner of Turca Solutions

David Younger, Associate Director of Study Abroad, University of Notre Dame

June 2 at 4:30 p.m. EDT

Education Abroad Visas: Critical Updates for Study Abroad Advisers
This session will provide study abroad advisers with updates on student visa procedures for study in France, Italy, Spain, the United Kingdom, and other countries. NAFSA Consular Affairs Liaison Subcommittee members lead discussions for each of the country groups.


Rebecca James, Regional Director, East, CEA

Rebecca Davis, Director, Rome & Summer Programs, The University of Dallas

Jolie Roetter, Director of Global Learning Programs, American University - Kogod School of Business
Announcing CEA's New Programs
CEA is excited to announce an expansion of our academic portfolio for 2022, with several new programs opening across different international locations in an effort to meet university and student demand.
We are thrilled to introduce our newest
Study Center in Madrid
. CEA has operated study abroad programs here since 2000, and we're excited to expand our academic offerings with CEA coursework. Our inaugural term kicks off in Summer 2022. In our efforts to offer more educational experiences that promote deep learning through student engagement, CEA has developed an
Undergraduate Research Abroad
program. This semester program, starting Fall 2022, will be offered through our study centers in Barcelona, Buenos Aires, Florence and Seville, and feature a variety of academic disciplines in each location. We hope you'll
join us on June 8
to learn more about our Undergraduate Research program.
Additionally, CEA has brought our
signature internship program to Grenoble, France,
where students can explore placements in English or French.
Fashion Studies in Paris
is our newest semester program, starting Spring 2022, which will provide students the opportunity to approach fashion from the perspective of business, art history, or communication studies, or a combination of all three. Florence will be the setting of our newest
J-term in Italy
program. Running from late December to mid-January, this program allows students to explore the rich complexities of Italian culture while engaging with locals.
Reminder! Take our Marketing Resources Survey:
The CEA University Relations and Marketing teams are eager to hear from you to learn more about how we can best support your study abroad promotional efforts. We invite you to contribute your thoughts and share your office's needs.
Take our survey
.
Summer 2021 Update
This summer we're excited to welcome over 150 students onsite in France, Spain, Italy, and Costa Rica for study and internship programs. We're also welcoming our largest virtual cohort yet with over 100 students enrolled in our Virtual Global Internship program. We can't wait to see what awaits our students, and we invite you to follow along on our
social media channels
and the
CEA MOJO blog
to catch a glimpse of their summer abroad with CEA
.



Student Spotlight
"I figured the first year would be a great time to go since the workload wouldn't be as extreme as other years, and all of the experience I've gained abroad can be used during the rest of my college years...Overall, living abroad gave me the opportunity to learn a lot about living on my own (and with roommates), as well as how to navigate an environment so foreign to me."

Maddison Robbins, a mechanical engineering major & rising sophomore at the Colorado School of Mines, shares her first-year study abroad experience in her CEA blog, My Freshman Study Abroad Experience in the French Riviera with CEA.
CEA in Action
After a year of working from home, CEA is finally ready to welcome our Phoenix-based employees to our new office located in Midtown Phoenix. We are so excited to work, collaborate, and enjoy our new space. Take a look at our new office in the video below:
Did You Know?

When the COVID pandemic pushed students and administrators out of on-campus classrooms and offices, we took the opportunity to bring perspectives from across the world directly to our students' and partners' desktops. Inspired by the local lecture series hosted at our Study Centers abroad, CEA launched "Global Dialogues" - an international, cross-cultural series featuring scholars, professionals, and entrepreneurs who present and discuss topics of global relevance from different international perspectives.

Dialogues are recorded and are available for viewing on our dedicated webpage. We are working to organize the Fall 2021 edition of Global Dialogues and we'd love to hear from our partners with topic suggestions for upcoming Global Dialogues. Contact Monica Francioso, CEA Florence Academic Director, at Mfrancioso@ceastudyabroad.com for any topics you'd like to see covered in the upcoming series.
Join Us On A FamTrip
Experience CEA Study Abroad through your student's eyes! Nominate a colleague-or yourself-for upcoming Familiarization Trips.
Submit Nomination
Open Programs
Funding Resources
Content Creator Blog
Learn More
Newsletters Archive