University:

Email Address:

Phone Number:

CEA CAPA Directory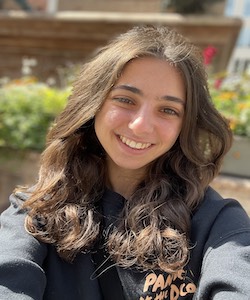 University of Michigan-Ann Arbor
Prague, Czech Republic
Summer 2022
Sarah Multer, CEA Content Creator
Content Creators
Why did you choose to study/intern abroad?
I wanted to gain exposure to a new culture while continuing my education. I also wanted to meet other students from my university and other schools who were interested in learning abroad as well.
Why did you choose your study/intern city?
The program I chose offered the math class I was looking to take and transferred to my home university. It also offered a humanities course regarding local culture in the town I'm studying in that seemed interesting. The city I chose was said to be a pretty place to explore and it was somewhere I've never been before. It has been a lot of fun to explore.
What are you most looking forward to during your abroad experience?
I was mostly looking forward to seeing the various historical buildings, trying new cuisines and meeting new people. It has been really enjoyable learning abroad and experiencing aspects of Czech culture.
Fun Fact (hobbies, interests, accomplishment, etc.)?
I love circus and aerial arts (flying trapeze, aerial silks, Spanish web) and performed in multiple shows at sleepaway camp. I enjoy singing and acting, and I am a member of the Quidditch team at my university.