University:

Email Address:

Phone Number:

CEA CAPA Directory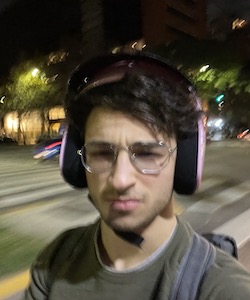 University of Michigan-Ann Arbor
Buenos Aires, Argentina
Summer 2022
Nikolas Economos, CEA Content Creator
Content Creators
Why did you choose to study/intern abroad?
I wanted to learn about another culture through full immersion.
Why did you choose your study/intern city?
I've always wanted to go to South America (especially because I have studied Spanish/Latin Culture in the past). Buenos Aires is a cultural hub and an amazing place to be.
What are you most looking forward to during your abroad experience?
Meeting and getting to know locals & how they think.
Fun Fact (hobbies, interests, accomplishment, etc.)?
I'm in an a cappella group at the University of Michigan called DJs A cappella!