University:

Email Address:

Phone Number:

CEA CAPA Directory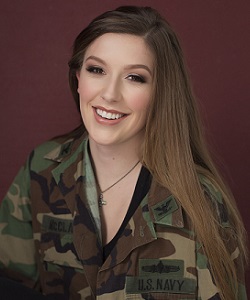 University of Alabama
Seville, Spain
Spring 2019
Katherine McClain, Alumni Ambassador
Alumni Ambassadors
1. Why would you like to be an Alumni Ambassador?
I would like to be an alumni ambassador because I'd like to continue to be involved with CEA. I really loved all the people at our center in Sevilla, and they made my experience fun, and my transition to life there so easy. I am really appreciative of all their work, and I think it reflects well on CEA that they have such great people working for them. I'd also like to be an ambassador because since returning home, I've talked to so many people who tell me their reasons for not studying abroad, and it drives me crazy because they have misconceptions about the study abroad process, and I'd like to share how accessible it is.
2. How has your study abroad experience shaped you?


My study abroad experience has not only helped my resume and my performance in my Spanish class here at home, but it really changed me personally. My mom still tells everyone how proud she is of how independent I became while abroad. Before my trip, I would say I would be uncomfortable taking a trip on my own or exploring a new city alone, but now, I feel like I can do anything. I took a few trips on my own to Germany, Austria, the Czech Republic, and Paris. It was such a growing experience and I couldn't possibly explain everything I learned in this space, but in a few words, it made me more confident, self-sufficient, and it helped me to be a better problem solver. I definitely rely on some of the skills I learned on those trips back at home.