University:

Email Address:

Phone Number:

CEA CAPA Directory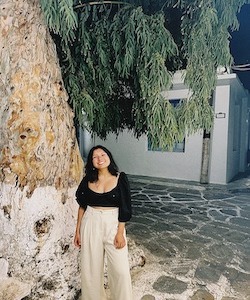 Point Loma Nazarene University
Barcelona, Spain
Fall 2022
Fernanda Rodriguez Santillan, CEA Content Creator
Content Creators
Why did you choose to study or intern abroad?
I chose to study and intern abroad because I wanted to take the opportunity to study another culture, learn and grow.
Why did you choose your study/intern destination?
I chose Barcelona because it worked for my major, and it worked also for one of my best friends from college.
What are you most looking forward to during your study/intern experience?
I am mostly looking forward to experiencing the local lifestyle and travel.
what's a Fun Fact about you (hobbies, interests, accomplishment, etc.)?
I enjoy drinking coffee. But, can only have it when I really crave it, because it makes me cry.