University:

Email Address:

Phone Number:

CEA CAPA Directory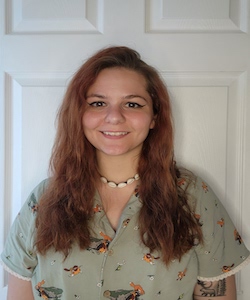 Point Park University
London, England
Summer 2022
Arianna Sanker, CEA Content Creator
Content Creators
Why did you choose to study/intern abroad?
I wanted to expand my knowledge and immerse myself in the British culture.
Why did you choose your study/intern city?
I wanted to expand my knowledge on the British culture. This is because I have heard many good things from my family and reading about it online. My nana on my dad's side is from England and says it is very beautiful.

What are you most looking forward to during your abroad experience?
I am most looking forward to seeing the London eye, learning about all of the history that is in London including the art museums, the famous murders including the jack the ripper, and the train rides one of which is the Harry Potter London Tour.
Fun Fact (hobbies, interests, accomplishment, etc.)?
I am a photographer I have been since high school. I also like to paint. I have multiple jobs that are fun including axe throwing, paintball, and an actor during haunt season. I am athletic, I play soccer on my college team and track and field. I love Disney movies, some of my favorites include Mulan and Lilo and Stitch. I have an interest in tattoos, I have a couple, hiking, the stars at night, fun adventures and just having a good time.