University:

Email Address:

Phone Number:

Insights Newsletter

February 2021 Get a Flight Credit worth up to $1,000 when you apply with code* by February 17, 2023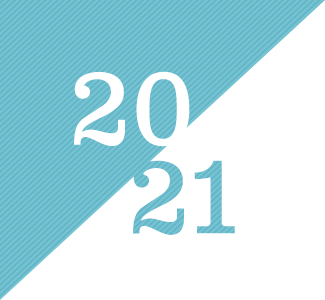 What's Coming Up
March 25th at 10:30 a.m. PDT
Social Media for Study Abroad Offices 2.0
(Register Here)

Register for the second round of our social media training! We will be highlighting best practices for study abroad offices and the free resources you can use to make timely and visually striking materials for use across social media platforms. This webinar is ideal for anyone who develops or implements social media content for a study abroad office and will include resources that were not covered in our first "Social Media & Education Abroad" webinar.



Global Dialogue Series
March 30th at 10 a.m. PDT
Self-Awareness and Career: Navigating the Self and the World of Work
(Register Here)

We welcome you to join us for the second installment of our spring Global Dialogue Series, "Self-Awareness and Career: Navigating the Self and the World of Work." This installment will focus on the benefits of increased self-awareness in achieving career success. Please feel free to register in advance for our upcoming dialogues and share with your network.



Summer & Fall 2021 Updates
As we look ahead with optimism to welcome students onsite for summer & fall programs, we're continuously assessing all relevant information with the lens that this is an evolving situation. Presently, the majority of CEA's programs are open for both upcoming terms with only a few cancellations due to decisions made by local partner institutions. We commit to making any necessary program cancellations in a timely manner to allow students time to pursue other summer opportunities. To see a list of open programs please click here.
New Virtual Study & Internship Program
This 8-week summer program combines a personalized internship placement with the asynchronous, online course, "Creating Your Startup." Our goal with this program is to provide students with a holistic experience that brings theory into practice in the start-up world. Students will stay local while learning from industry leaders from around the world and growing their global network. Please refer to the
Virtual: Design & Innovation
program page for more program details.
Forum's 17th Annual Conference
CEA will be attending this year's virtual Forum Conference, and our representatives are excited to reconnect with you and other colleagues! For more information on our attendees and Forum presentations, please visit our
Forum webpage
or schedule a time to meet with our attendees
here
.
Top 5 Things to Do in Tuscany
While Italy has
temporarily restricted travel
outside the state of residence in response to COVID-19, we know there's so much to see in each region of Italy that our students will have no problem finding adventure and rich cultural opportunities during their program. To make it easier for students heading to Florence this summer or fall, we compiled a "
Top 5 Things to Do in Tuscany
" list to give them a head start!
Student Spotlight
"In honor of Black History Month, I want to share some of my experiences of being an African American abroad while also emphasizing why it is important for people of color to go abroad."

As we continue to celebrate Black History Month, read more about CEA Alumna Zenab Bakayoko's experience in Paris. She shares her study abroad story in her blog, The Importance of Being Black and Going Abroad.
CEA in Action
Catch a glimpse of what it's like as life starts up again in Rome! From a mid-day coffee break at the local café to enjoying the beautiful weather with a nice long walk. Follow along with our CEA Rome Staff as they show us what a typical day in the city looks like in the video below:


Did You Know?
Business, Engineering, and Psychology have secured their spots in the top five majors conferred by US institutions. We want to make the study and intern abroad search process easier for both students and advisors by highlighting our programs with extensive course offerings in each area.
Business: Find our top programs broken out by major and by accreditation through AACSB, EQUIS, and AMBA.
Engineering: We've carefully chosen our overseas partner institutions to ensure you can find the courses you need; plus, we offer core engineering courses at CEA Study Centers. We have a comprehensive overview of ABET accreditation and how it applies on CEA programs and at our overseas partner institutions.
Psychology: This major is seeing a considerable amount of growth at US institutions and as such we are happy to provide our students and partners with a comprehensive list of programs for Psychology and Neuroscience majors. Students can fulfill major requirements with courses like "Emotion and Social Cognition" and take unique courses such as "The Beautiful Mind: Global Perceptions of Mental Health."
Join Us On A FamTrip
Experience CEA Study Abroad through your student's eyes! Nominate a colleague-or yourself-for upcoming Familiarization Trips.
Submit Nomination
Open Programs
Funding Resources
Content Creator Blog
Learn More
Newsletters Archive