University:

Email Address:

Phone Number:

CEA CAPA Directory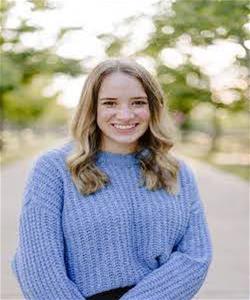 University of Oklahoma
Paris, France
Summer 2022
Haley Riggins, CEA Content Creator
Content Creators
Why did you choose to study/intern abroad?
I wanted to learn, explore, and make a lifelong network of friends from all around the world.
Why did you choose your study/intern city?
I had the opportunity to go on a brief tour of Europe when I was sixteen years old and it changed my life. I spent a total of two days in Paris, France and I encountered so many special people and made so many memories that I knew I had to go back someday. When I went to college, I decided to study French and other international fields because of these experiences abroad. Studying in Paris has been my dream for five years, and coming back and getting to know the city on a deeper level has been so fulfilling.
What are you most looking forward to during your abroad experience?
I am looking forward to exploring the great parks, monuments, and museums in Paris. The history of this city is astounding and I can't wait to experience it. I am also excited to practice speaking French in my everyday life and hope to have achieved fluency by the end of my program.
Fun Fact (hobbies, interests, accomplishment, etc.)?
I love reading! If you find yourself wandering around a park in Paris, you'll probably find me there with my nose buried in a book!