Touring Italy During my Summer Abroad in Florence
After my grand welcome and immersing myself in all things Florence for the past couple of weeks, I decided it was time to venture outside the city. The temperature has only been rising and a day at the beach sounded refreshing! I found a quiet beach town called Vada, which is located on Tuscany's coastline just a little over two hours by train from where I'm studying abroad with CEA CAPA in Florence. With multiple highly-recommended beach clubs and getting the stamp of approval from some local Florentines, we booked train tickets and were off!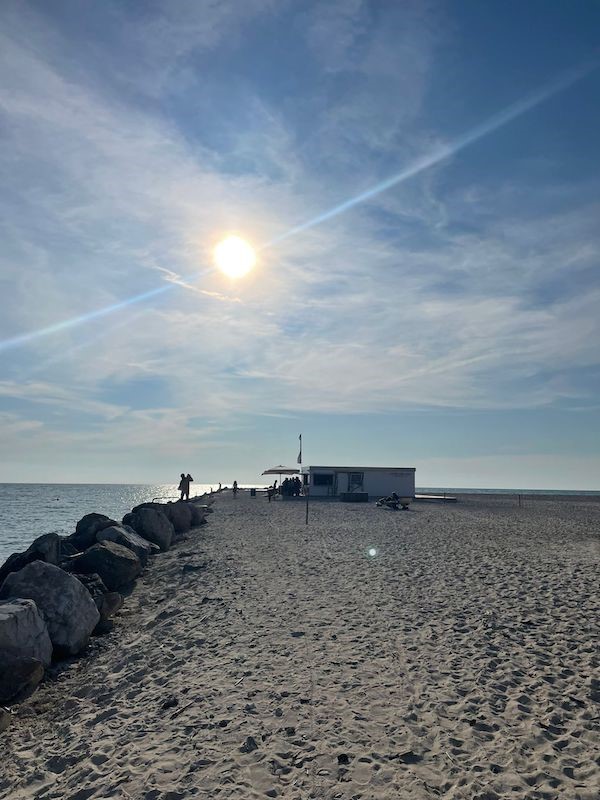 When booking our train tickets, we booked a roundtrip through Trenitalia; you can easily access your ticket and book trips through their app. Another good app to book train tickets is through Omio, where you can see train tickets, flights, and buses. They also give suggestions for hotels and places to stay.
Upon arrival, we headed directly into the city center and quickly found our new favorite sandwich shop, Lardo. The owners were so welcoming and it ended up being the perfect pre-beach lunch. I only wish I had taken some pictures for proof of just how good it was—you'll just have to take my word for it!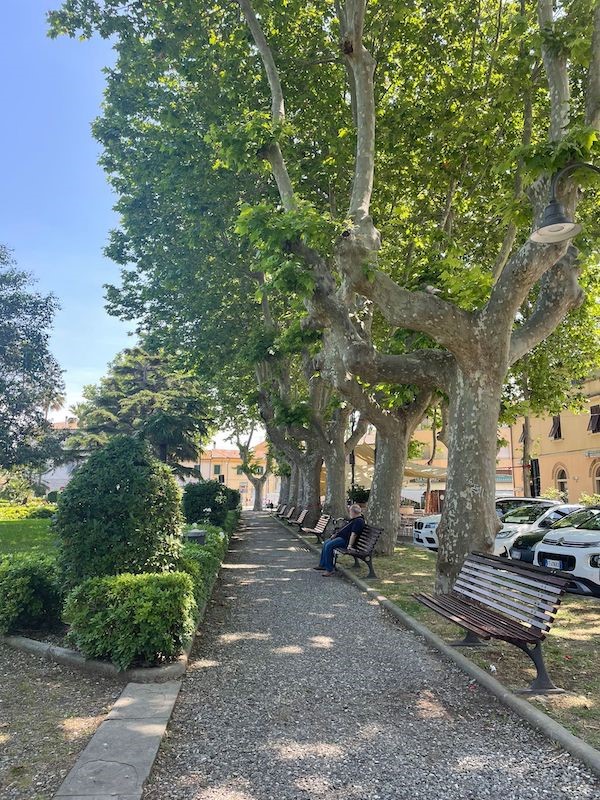 Following lunch, we found the perfect beach club called Bagno La Lanterna. The club had a beautiful view of the Ligurian Sea and was equipped with lounge chairs and umbrellas. They also had a café that sold sandwiches, gelato, and drinks—everything you need to stay hydrated and happy in the sun! Late in the afternoon, after lying in the sun for a while, we walked down the beach, and to our surprise, found a restaurant that was attached to a kite surf shop called Centro Surf Vada. The restaurant and surf shop were located on a peninsula and had an amazing view of Castiglioncello, a commune above Vada that is also known for its beautiful beaches.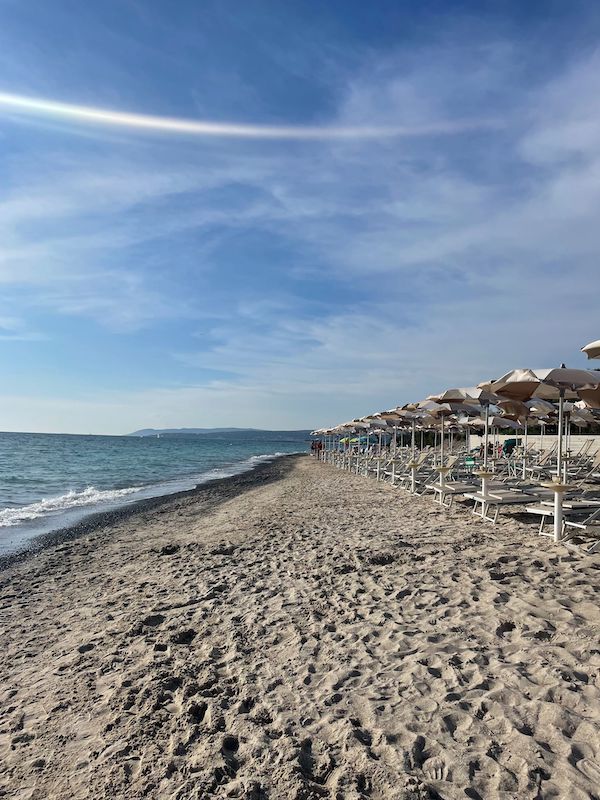 After walking the coastline and floating in the sea all day, we headed back into town for dinner. I ordered the spaghetti alle vongole pictured below! The sunset was upon us and we decided it was only right to make sure we had a view of it at dinner.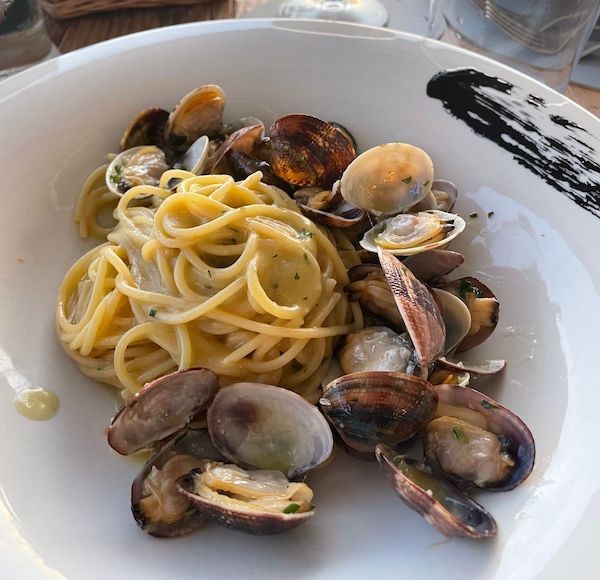 We found a beautiful restaurant on the beach called Ristorante Lido B. It's a part of Hotel Bagni Lido, which has a beach club as well. We enjoyed the sunset and a great meal, which this time I actually remembered to capture a picture of!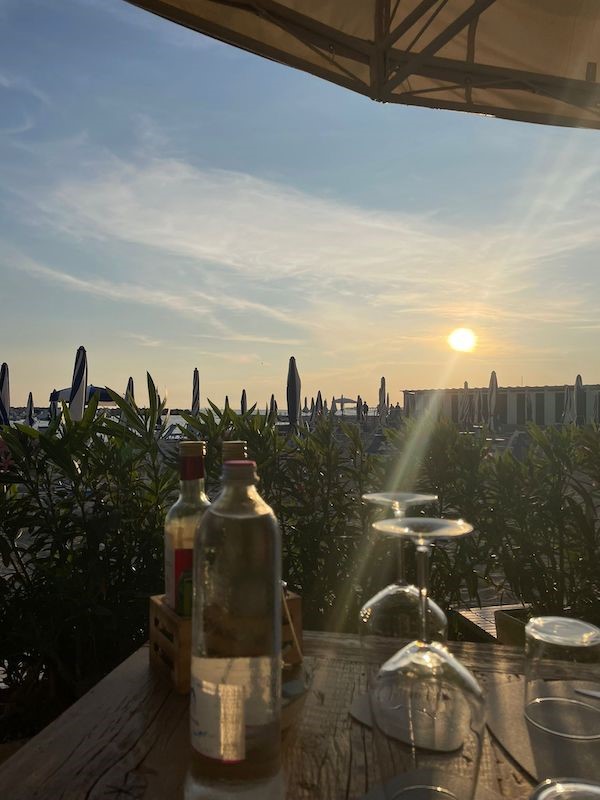 After dinner we headed back through the city center of Vada which was busy with families enjoying dinner and gelato. It was nice being in a small beach town that wasn't filled with tourists and surrounded by locals.

Lucey Savino is an official blogger for Summer '23, sharing her story in frequent posts on our blog. A Marketing major at Sacred Heart University, she is studying and interning abroad in Florence this semester. All views expressed are her own and may or may not reflect the experiences of other students.
---
Lucey Savino is the Content Creator - Blogger.