A Grand CEA CAPA Welcome at the Hidden Garden in Florence
Ciao bella! I finally arrived to study abroad in Florence just over a week ago and it already feels like home. The city is full of life and excitement as summer is fast approaching. Everywhere I look, every corner I turn, there's an incredible sight or view to see. The beauty of Florence is vast and overwhelming, yet somehow manageable. I find myself wondering how so much perfection can be in one city!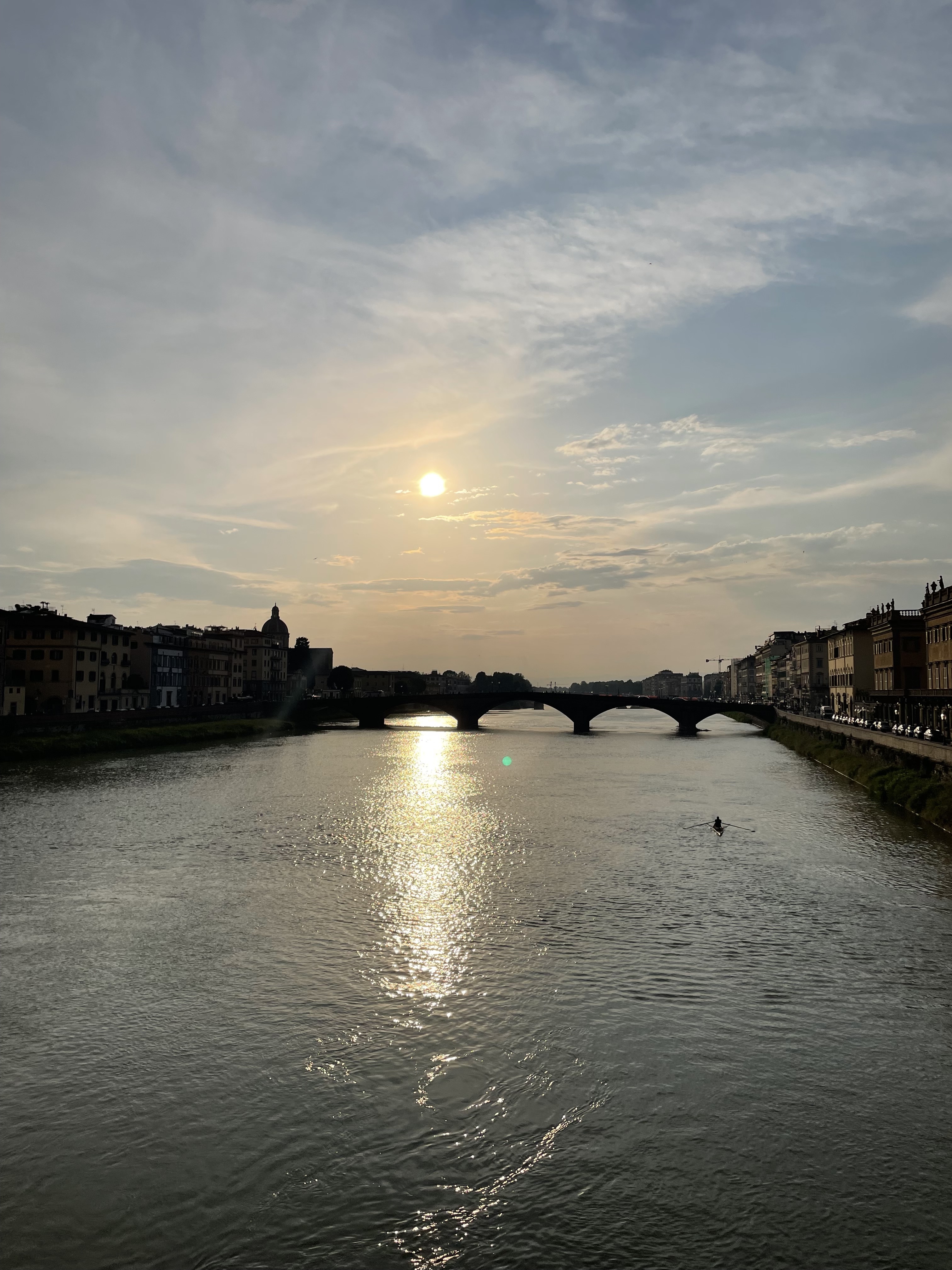 As we dove into our first week and fought off jet lag, we were lucky enough to end our week with our first CEA CAPA event, a beautiful "Welcome Aperitivo." An aperitivo can be compared to what Americans call a "happy hour" but it is still quite different. As our internship coordinator Daniele explained to us, it usually occurs after work with coworkers where you get drinks and some light bites before going home for dinner. This aperitivo took place at the breathtaking EdV Garden, where we were all warmly welcomed by the owner, Alice Esclapon de Villeneuve.
This quaint and magical garden is tucked away just around the corner from the famous overlook Piazzale Michelangelo. While the views from the garden overlooking the entire city of Florence are jaw dropping, the story behind the creation of the garden is equally beautiful. Alice created the garden about 20 years ago for her daughter. She explained that she wanted to give her a place to play, grow and immerse herself in nature.
Throughout the garden there are 26 installations, the 27th one being the view from the top of the garden. Each installation includes a description that describes the deeper meaning and thought behind it. One of my favorite installations was the 11th one named "Blue Cat Sailor." The meaning behind this installation is the comparison between life and a sailor who is navigating through the open and uncertain waters. The description of the installation closes with, "Life is just like this sailor – if you don't grasp it, it stays anchored without moving…but if courageously face the open sea, then it becomes a wonderful adventure." I loved how true and profound it was; this installation could easily be compared to study abroad. As we all jump into living in a new country, we take on challenges we couldn't possibly have seen or planned for. How we handle and navigate through them will ultimately decide if we'll sink or swim.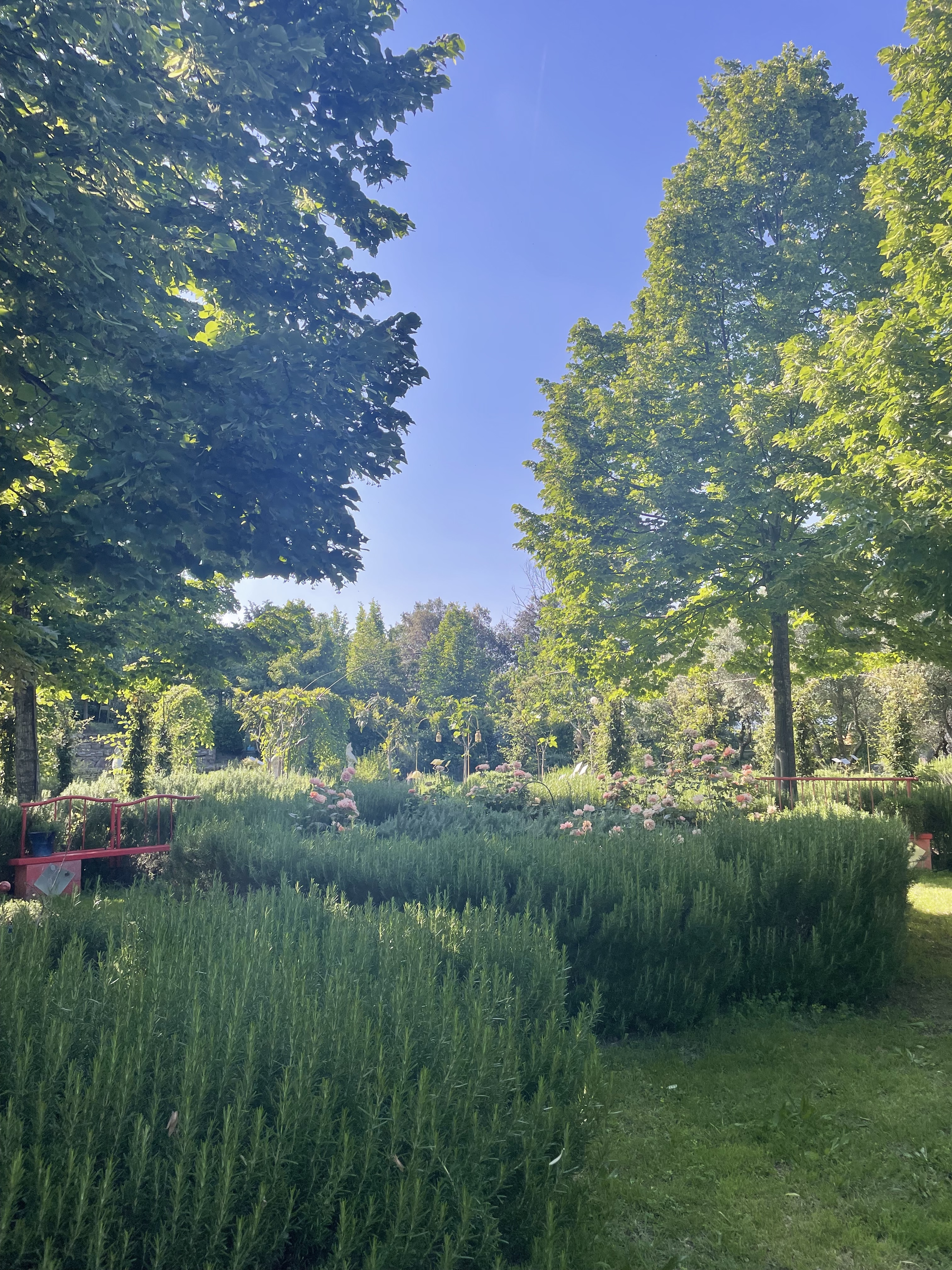 As we finished venturing and exploring the garden, we arrived at the top of the 27th installation which overlooks the entire Florence skyline. This sight truly encapsulates the beauty of Florence and should not be missed! As we took in the view, we started our aperitivo. Alice had prepared an array of custom Italian food that we could easily enjoy. This yummy feast included three types of cheeses, jam, cabbage, and taralli. We also had a delicious cold soup that is made with beans, it was refreshing and so good!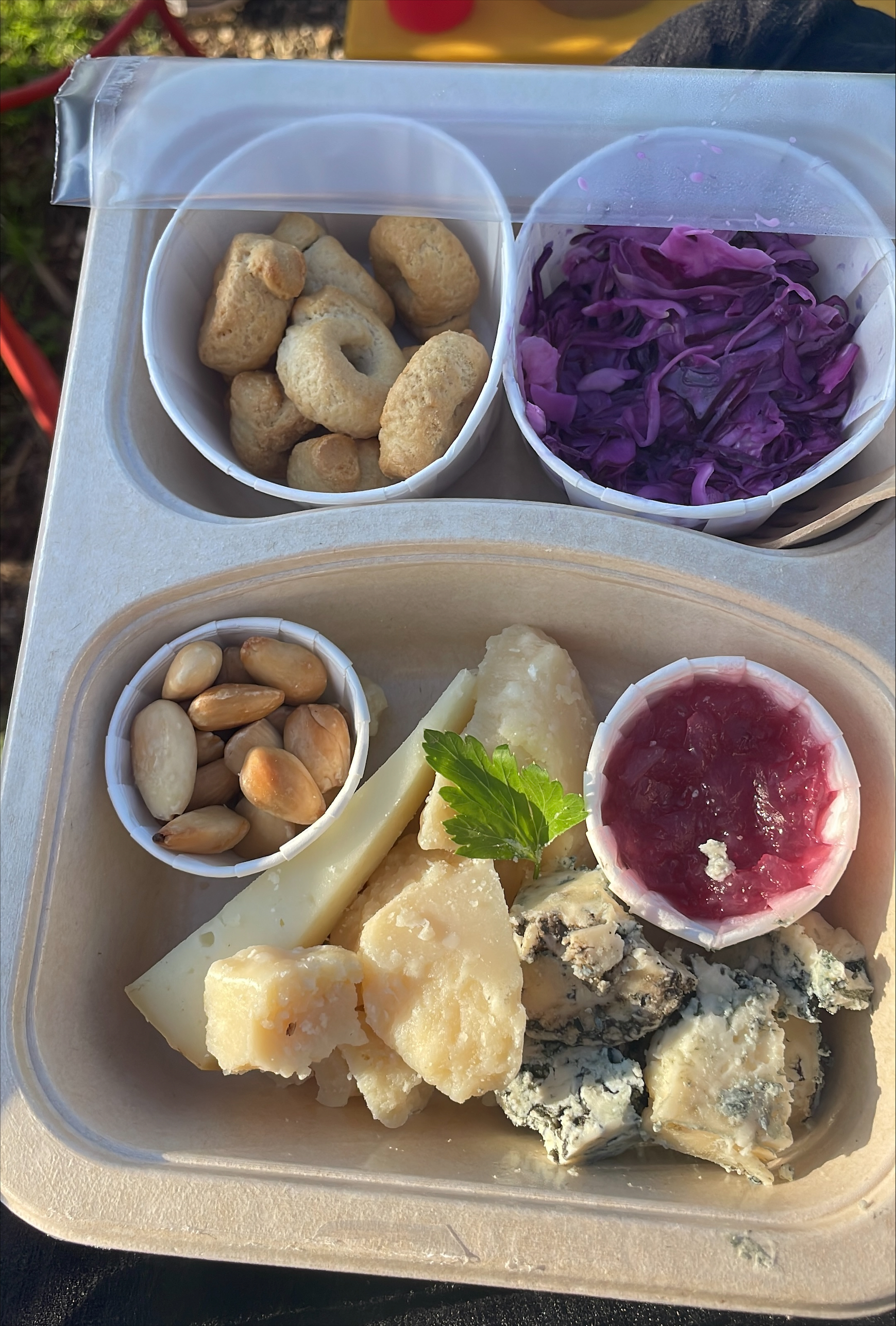 Once we finished our meal and said goodbye to our amazing host Alice, we headed to Piazzale Michelangelo to watch the sunset. We gathered at the top of the stairs that overlook the entire city. While waiting for the sun to set, we were lucky enough to witness a marriage proposal. It was very exciting and everyone took part in cheering and celebrating! As the sun sank lower over beautiful Florence, we were left in awe of how incredibly breathtaking the city skyline looked from above. I couldn't think of a place I'd rather be and feel so lucky to be spending my summer in the best city, Firenze!!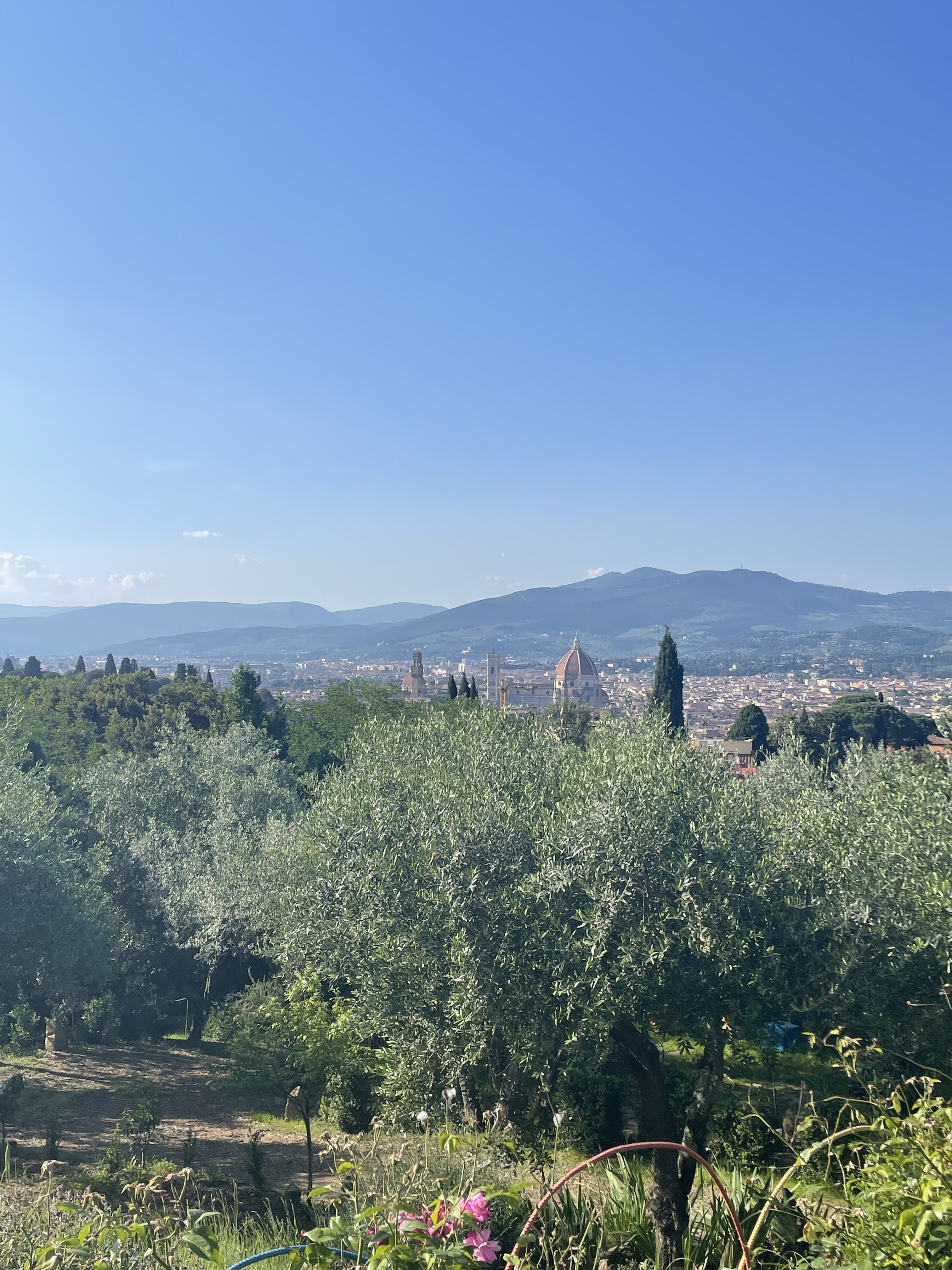 I want to sincerely thank CEA CAPA for arranging this wonderful event and Alice for welcoming us into her home and showing us a true hidden gem of Florence! Grazie mille!!
Lucey Savino is an official blogger for Summer '23, sharing her story in frequent posts on our blog. A Marketing major at Sacred Heart University, she is studying and interning abroad in Florence this semester. All views expressed are her own and may or may not reflect the experiences of other students.
---
Lucey Savino is the Content Creator - Blogger.