University:

Email Address:

Phone Number:

Insights Newsletter

September 2021 Get a Flight Credit worth up to $1,000 when you apply with code* by February 17, 2023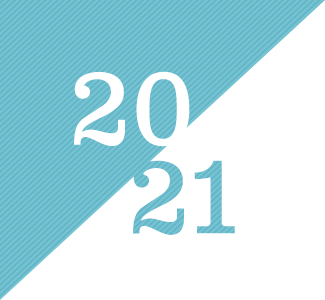 What's Coming Up
Our University Relations team has been back on the road this month at fall study abroad fairs across the country. We have so missed having regular interaction with our institutional partners and your students and thank you for welcoming us back to campus!
New Advisors Webinar Series
The pandemic hit higher education hard, and education abroad was one of the most deeply affected sectors. We are heartened to see so many new faces to the field after many months of hiring freezes and furloughs, and in response to the influx of staff in education abroad, CEA has developed a webinar series to support and inform our new colleagues. We're kicking off this series in October with an "Education Abroad 101 for Advisors," and our second installment will take place in November with "Health and Safety (Beyond COVID-19)." We encourage you to register and share these events with any new education abroad staff on your campus, those looking to get a better understanding of the education abroad field, and recent college graduates who are looking to enter the field of education abroad. All are welcome and there is no cost to attend.

October 13 at 9:00 a.m. MST
Education Abroad 101 for Advisors
(Register Here)

November 16 at 1:00 p.m. MST
Health & Safety in Education Abroad (Beyond COVID-19)
(Register Here)



COVID-19 Vaccine Requirement
CEA recently announced a requirement for all onsite program participants to be fully vaccinated for COVID-19. This requirement goes into effect for participants joining a CEA program on or after October 1, and we look forward to this extra layer of precaution for our students, staff, faculty, and the communities in which we operate programs. If you have any questions or concerns about the vaccine requirement, please feel free to reach out to your University Relations Director or the CEA Health and Safety team.



CAPA London Programs Available for Summer & Fall 2022
We're excited to announce that CAPA London programs are now available through CEA in the summer and fall terms, further expanding our options for students looking to study or intern abroad in London. Check out our CAPA London program options here.



Welcoming our Newest Staff Members
We are excited to welcome two new staff members to the CEA team. Please join us in welcoming Peyton Rudolph, Senior Director of Marketing, and Hannah Sutton, Manager of Health and Safety. Until you have a chance to meet with them virtually or in person, here's a little more about our newest team members:

Peyton Rudolph

Peyton is a Tennessee native excited about her transition out west to Phoenix to join the CEA marketing team. With 10 years of experience in creative, digital, & sales in the scholastic space, Peyton is thrilled to combine her passion for customer-centric marketing and her love for travel. Outside of work, Peyton enjoys filling her world map with pins - traveling to 11 of 19 countries solo, snuggling with her maltipoo Milo, being on the water, and attempting to keep her houseplants alive.


Hanna Sutton

Hannah comes to CEA following 7 years at IFSA in student advising roles and is excited to expand on her advising experience to ensure that students have the tools and support they need to prioritize their wellbeing abroad. Based in Indianapolis, she completed her undergrad at Butler University (go Dawgs!) and during that time, studied abroad in Dublin, Ireland. Her time abroad inspired her to do whatever she could do to help other students have their own transformative journeys through international education


Student Spotlight

"The City of Light. The City of Love. The Windy City. Wait, that last one is Chicago. Either way, Paris is a city that plays many roles, especially for Americans looking abroad...Now that I've had some time to settle into my new role as Parisian student with CEA, I want to take a look at some of the expectations people have about the city, and the reality that I've experienced."

Sophia Adams, a student at the University of California-Los Angeles, and a Fall 2021 CEA MOJO, shares her experience in Paris in her CEA blog, What to Expect When You're Expecting...to Go to Paris.

CEA in Action

CEA Prague has moved! Take a walk through our new CEA Prague Study Center, located in Mala Stupartska, in this video by CEA MOJO Videographer, Hannah Frankel.


Did You Know?

Many of CEA's Spring '22 application deadlines fall anywhere from mid-October to mid-November. If your student has a current passport, they can submit their application for some CEA programs as late as November 15! Our Admissions Counselors are ready to help your students find the right program for Spring '22 and beyond.

Join Us On A FamTrip
Experience CEA Study Abroad through your student's eyes! Nominate a colleague-or yourself-for upcoming Familiarization Trips.
Submit Nomination
Open Programs
Funding Resources
Content Creator Blog
Learn More
Newsletters Archive