University:

Email Address:

Phone Number:

Insights Newsletter

October 2021 Get a Flight Credit worth up to $1,000 when you apply with code* by February 17, 2023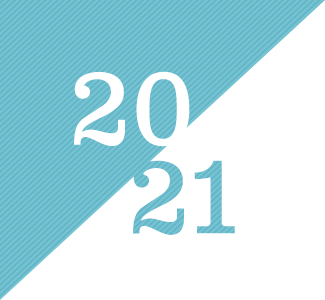 What's Coming Up
With students back onsite and our University Relations Team visiting so many of our partner campuses, things are (almost) feeling back to normal. We have been greatly enjoying the updates from our onsite teams about our students' successful terms abroad, and we can't wait to see a greater influx of students onsite in Spring '22. We know that this is a busy time for study abroad offices preparing their spring students to go abroad, and we want you to know that our University Relations and Enrollment Teams are here to support you through this process.
New Advisor Webinar Series
November 16 at 1:00 p.m. MDT
Health & Safety in Education Abroad (Beyond COVID-19)
(Register Here)

The first installment of our New Advisor Webinar Series was a great opportunity for those new to the field to learn about some great institutions and resources and ask their questions about how to be successful as an education abroad practitioner. If you missed it, you can view the recording here. We hope you'll join us for the next installment of this series, "Health & Safety in Education Abroad (Beyond COVID-19)."



Health Information Form - Pre-existing Conditions Assistance
CEA requires all students to complete a Health Information form before attending their abroad program. The information shared on this form allows CEA to better assist students who may request accommodations or special services abroad, as well as help in the event of an emergency. Students can reach out to the CEA Health and Safety Team with any questions or concerns related to their health and wellbeing abroad



CAPA Sydney
In the next few days, CEA will be launching CAPA Sydney programs for Summer and Fall '22. We are excited to continue to grow our catalog of offerings and give our partners and your students additional program options to meet their unique needs. Keep an eye on your inbox for more information and specifics coming in the next week!



Spring '22 Enrollment Update
As many institutions and providers are keenly aware, the demand for study abroad is high and student interest has been phenomenal. We are ready to welcome your students abroad in Spring '22 and we continue to urge all students who have yet to apply for or renew their passports to do so, in addition to being proactive in getting their visas. If your students have any questions or concerns about their visa for spring, please encourage them to contact their dedicated enrollment advisor at CEA. We are happy to support them through the visa process, which can often be complex and very time-consuming.
Student Spotlight

"Traveling and studying can be a full-time adventure and studying abroad mixes the best of both worlds, but what happens with a global pandemic? With the addition of COVID, my study abroad experience was definitely different from the many people before me, but not completely in a bad way."

We asked our Fall '21 MOJO students what it's really like to study abroad during a pandemic, and their responses were very insightful. Read about their day-to-day lives and major takeaways in our MOJO blog, What It's Like to Study Abroad During the Pandemic.

CEA in Action

CEA's Buenos Aires Center Director, Maggie Fitzgerald, was recently interviewed by Maddie, a Mizzou student and Communications Assistant for the Mizzou International Department. Watch their Q&A session to learn more about CEA Buenos Aires and what questions students have about popular classes, Argentine cuisine, and how Buenos Aires is battling the COVID-19 pandemic.


Join Us On A FamTrip
Experience CEA Study Abroad through your student's eyes! Nominate a colleague-or yourself-for upcoming Familiarization Trips.
Submit Nomination
Open Programs
Funding Resources
Content Creator Blog
Learn More
Newsletters Archive