University:

Email Address:

Phone Number:

Insights Newsletter

March 2021 Get a Flight Credit worth up to $1,000 when you apply with code* by February 17, 2023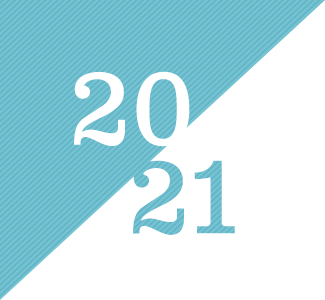 What's Coming Up

Global Dialogue Series
May 4th at 1:00 p.m. EDT
The Impact of COVID on K-12 Education and Potential Implications for the Future
(Register Here)

We welcome you to join us for the third installment of our spring Global Dialogue Series, "The impact of COVID on K-12 education and potential implications for the future." This installment will focus on the disruption that remote learning has presented and the new layers of inequality that are exacerbated by technology. Please feel free to register in advance for our upcoming events and share with your network.

Featured Speakers:
Elizabeth Milovidov

Dr. Milovidov is an independent expert on Digital Parenting for the Children's Rights Division of Council of Europe where she co-authored the Internet Literacy Handbook and the Digital Citizenship Handbook. She is also an advisor for e-Enfance, a French online child protection association providing support to parents and children and her core work involves researching solutions for parenting in the digital age. She is an international speaker on digital safety issues, leads parental workshops, writes on digital parenting, and also moderates a Facebook Group for parents, caregivers and child protection specialists called, The Digital Parenting Community.


Noah Sobe

Noah W. Sobe is Senior Project Officer at UNESCO where he works in the Division on the Futures of Learning and Innovation helping to lead UNESCO's Futures of education initiative. He is editor of the journal European Education, past-president of the Comparative and International Education Society and on leave from a faculty position as Professor of Cultural and Educational Policy Studies at Loyola University Chicago.


April 22nd at 3:00 p.m. EDT
Supporting Student Goals in the Wake of the Pandemic: A Round Table Discussion
(
Register Here
)
The 2020-2021 academic year brought unpredictable challenges to education abroad and left thousands of students grounded, unsure if they would be able to have an international experience prior to their graduation. This interruption in the flow of education abroad raises the questions: what else can institutions do to support students through their efforts to foster intercultural understanding and gain a global perspective? What creative options exist for students who have limited time? Join us as we discuss these questions and more in small, round-table settings to encourage dialogue and creativity around supporting students and recent graduates whose plans have been disrupted by COVID-19.
April 13th at 1:00 p.m. EDT
CEA Study Abroad in Italy After COVID: Un Rinascimento
(
Register Here
)
A year has passed since the COVID-19 pandemic closed borders and sent thousands of US citizens abruptly home from their study abroad programs. As Italy reemerges from its series of lockdowns, join our Center Directors from Rome and Florence to discuss life in Italy, the impact of COVID-19 on education abroad programs, and what they're looking forward to in the coming terms.
Summer & Fall Program Updates
As many of our summer program closure and withdrawal dates near, we're carefully evaluating all open programs against the latest information regarding the opening and closing of borders. There are still quite a few summer programs that remain viable, particularly in Costa Rica, Italy, Ireland, Netherlands, Spain, and some France programs. We expect to make final decisions surrounding early-summer programs in early April (post-Easter), and we'll continue to monitor programs with a July start date. We're eager to welcome students onsite starting in May!
The majority of CEA's fall programs have closure dates starting in June, and as such we're continuously monitoring those host countries' entry requirements. Keeping in mind the time needed to apply for and obtain a visa, CEA commits to making all go/no-go decisions in a timely manner. For a list of all open and suspended programs,
please click here
.
CEA's New Business Consulting Program
We are excited to announce a new custom program offering in
Business Consulting
as part of our growing Career Pathway Experiences portfolio. CEA's Business Consulting program provides experiential opportunities that foster high-impact learning and build students' career competencies. A group of students from your institution will engage in project-based learning with business enterprises abroad and receive a high-quality, hands-on experience that builds critical academic and professional skills.
CEA in Action
One of the quickest ways to learn about a culture is through its cuisine. Lengthy dinners in Italy and Spain shared with close friends and family teach us to slow down and enjoy life. The ritual of sipping mate with friends or strangers in Argentina teaches us that life's best moments are shared with others. While COVID kept our onsite staff and students from partaking in many of the activities we so commonly associate with study abroad, we couldn't let our students leave without learning how to make some of their country's most noteworthy dishes! Take a look at our culinary experiences from 2021 and years past to see some of the ways we've adapted to our new reality (while maintaining cultural engagement!).


Did You Know?

CEA's highlighted Instagram stories contain a wealth of information about our sites, major-specific resources, tips and insights, and so much more. While obviously helpful for students, these collections can be great advising tools for tricky questions like, "What can I expect from my neighborhood abroad?" or "What does study abroad during a pandemic look like?" you can steer them to the pertinent collection of stories.
Want to bring our social media experience to your campus? We regularly do Instagram story takeovers for our partner institutions to highlight CEA programs or locations of interest. Contact your URD to learn more or to request an Instagram takeover!
Join Us On A FamTrip
Experience CEA Study Abroad through your student's eyes! Nominate a colleague-or yourself-for upcoming Familiarization Trips.
Submit Nomination
Open Programs
Funding Resources
Content Creator Blog
Learn More
Newsletters Archive