University:

Email Address:

Phone Number:

Insights Newsletter

July 2021 Get a Flight Credit worth up to $1,000 when you apply with code* by February 17, 2023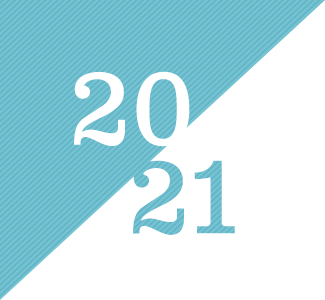 What's Coming Up
CEA team members from across the U.S. came together at CEA's headquarters in Phoenix this month for the first time in a year and a half. We spent a week planning, bonding, and brainstorming ways to best serve our institutional partners and your students. We can't wait to connect with you on campus and virtually this fall!


Health & Safety and Your Students

It's important to note that the rise in depression and anxiety in college students as a result of the pandemic is sure to affect students going abroad in the coming months. Preparing students for the realities of going abroad (disruptions in their daily lives, culture shock, etc.) is imperative, as is having a plan for their care. Our insurance partner, CISI, offers English-language online mental health services. We are making sure students are aware of this coverage as they prepare to go abroad.

CISI also offers travel interruption/delay benefits to our students who test positive for COVID-19 in the window before their departure to the U.S., and CEA staff are prepared to support any student who encounters a disruption to their program or departure.


Student Spotlight
"For anyone who is considering interning abroad, especially education majors... I could not have asked for a better placement. I started envisioning for myself what having a job in Italy would be like long-term."
We have a record number of students participating in virtual and in-person internships this summer! Want to know what an international internship is like in 2021?
Hear from Caroline Underwood
, an education major at the University of Mississippi, as she shares her experience as an education intern in Florence this summer.
CEA in Action
Reunited and it feels so good! After many months apart, our University Relations Team and a handful of CEA staff from across the U.S. gathered in the new CEA headquarters in Phoenix to connect and strategize about the best ways to serve you, our institutional partners, and your students in the coming academic year. Take a peek behind the curtain to see our UR team at work and play!
Did You Know?

Custom and faculty-led programs can be a valuable tool in the effort to increase access to study abroad. Often, these customized experiences offer more flexibility in timing, price, and curriculum. We hope to use this flexibility to break down barriers for underrepresented student groups. CEA's custom programs can be intentionally designed for particular identity groups, ensuring that the specific interests and needs of these students are championed and supported. Learn more on our DEI Custom & Faculty-Led Programs page.
Join Us On A FamTrip
Experience CEA Study Abroad through your student's eyes! Nominate a colleague-or yourself-for upcoming Familiarization Trips.
Submit Nomination
Open Programs
Funding Resources
Content Creator Blog
Learn More
Newsletters Archive