University:

Email Address:

Phone Number:

Insights Newsletter

January 2021 Get a Flight Credit worth up to $500 when you apply with code* by May 5, 2023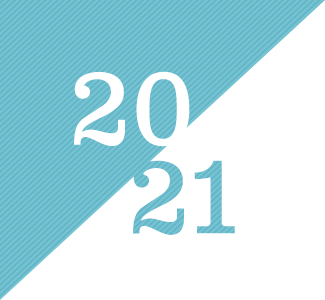 What's Coming Up
February 10th at 10 a.m. PST
Onsite Programs During COVID: Sharing our Spring 2021 Experience
(Register Here)

The COVID-19 pandemic disrupted study abroad in a way our field had never previously experienced. Join us as we hear from CEA's Onsite Directors and Domestic Leadership who are on the front lines of running CEA's study abroad programs this Spring 2021, and what steps we're taking to safeguard our students. This session will be useful for stakeholders on campus that are interested in learning about running programs abroad during COVID-19. We look forward to answering your questions about the realities of studying abroad during a pandemic and engaging in a dialogue about what's to come.



Summer & Fall 2021 Updates
We are optimistically preparing to welcome students abroad in Summer & Fall 2021. Entry requirements into host countries are continuously monitored to ensure we are prompt in making any necessary decisions. Additionally, we are staying flexible with our program application and withdrawal dates, and our withdrawal policy. Please visit the 2021 Program Updates & COVID-19 Protocols page on our website for most up-to-date guidance on studying abroad with CEA in 2021.



Global Dialogue Series

February 23rd at 10 a.m. PST
Recent Unrests: Civil Rights and Nationalism
(Register Here)

Mark your calendar! Our popular Global Dialogue Series will return for the spring term starting on February 23rd. The first topic in the series will compare and contrast the recent unrests in Spain and the U.S. as they relate to civil rights and nationalism.



First-Year Experience Abroad with CEA
We are so thrilled to share with you our First-Year Experience (FYE) programming. FYE Abroad is a valuable high-impact practice that will set your institution apart and supports student development and academic success. In partnering with CEA, you'll have access to a cohort model, co-branding, and FYE Staff & Support. We invite you to check out our FYE webpage and to connect with your URD to learn more.



Reminder! Take our Program Development Survey:
As we look forward to the future with optimism for the return of study abroad, CEA's Program Development Team is eager to hear from you. We invite you to contribute your thoughts and share your students' programming needs! Take our survey.



Students Onsite for Spring 2021!
We are excited to have a small group of students studying abroad with us in spring 2021 across multiple locations: San Jose, Costa Rica; Aix-en-Provence, Antibes, and Paris, France; and Alicante and Barcelona, Spain. Our onsite staff have worked tirelessly to create a safe and distanced welcome and prepare students for the realities of studying abroad in a pandemic.
We invite you to follow along on social media to catch a glimpse of what reality is really like for our students:

2021 Conferences

AIEA 2021: Leading Internationalization in a New Era – Collaborating for Global Solutions

Attendees:


AEIA Presentations:


February 16th at 3:45 p.m. EST

Inclusive and Community-based Approaches in Education Abroad: Amplifying Perspectives from Abroad


This roundtable encourages participants from inside and outside the U.S. to address and challenge norms within the field of education abroad. COVID-19 has shone a light on many of the concepts, critiques, tensions, and unanswered questions that many grapple with around community building. This highly collaborative session will create a space to amplify perspectives from abroad with the aim of strengthening new opportunities for global learning.


Panelists:


Dr. Louis Berends, Vice President of Academic Affairs, CEA Study Abroad
Samantha Brandauer, Associate Provost for Global Engagement, Dickinson College
Forum on Education Abroad 17th Annual Conference – Evolution and Revolution: Solutions to Action


Attendees:



Forum Presentations:

March 2nd at 11:30 a.m. MST
Re-Imagining our Roles: Building Sustainable, Equitable, and Inclusive Communities through Education Abroad

This session encourages participants based in the US or abroad to address and consider and challenge inequities perpetuated by education abroad. In the midst of COVID-19, it has been clear that US based higher education and education abroad institutions and professionals need to recognize our privilege and responsibilities vis-à-vis our partners and host communities abroad.

Panelists:

Dr. Louis Berends, Vice President of Academic Affairs, CEA Study Abroad
Dr. Monica Francioso, Academic Director, CEA Florence, Italy
Samantha Brandauer, Associate Provost for Global Engagement, Dickison College
Dr. Julia Carnine, Director of Dickinson in France


March 3rd at 11:30 a.m. MST
Maximizing Internships: The Value of Career Coaching and Competency Development Concurrent with an Internship Experience

As mandates to graduate global and career-ready students gain traction so do global internship experiences. However, an internship alone does not ensure career readiness. Program models that encourage students to examine their experience within the context of the competencies employers are seeking can elevate an internship into a meaningful PD opportunity. Together, we will explore these models.

Panelists:

Cynthia Engel, Director of Internships Abroad, CEA Study Abroad
Jillian Low, Chief Academic Officer, Virtual Internships and CRCC Asia
Student Spotlight
"Although studying abroad during a global pandemic has presented unique challenges to my experience, I have already created so many wonderful memories and have never felt so many butterflies."

What does life abroad look like right now for a study abroad student? Iliana Garcia, a Metropolitan State University of Denver student spending the Spring 2021 semester in Aix-en-Provence, France, shares her experiences in her blog post, Studying Abroad in 2021: My First Few weeks in Aix-en-Provence.


CEA in Action
Our Spring 2021 study abroad students have officially arrived to their destinations! We are thrilled to have students onsite with us and can't wait to see all they accomplish this semester. Watch our welcome video below.


Did You Know?
While we are eagerly awaiting the opportunity to welcome our university partners back to our international sites, we encourage you to explore CEA's locations virtually! Did you know that we can arrange virtual site visits of our program locations? This is a great opportunity to meet CEA onsite staff, see CEA facilities, and learn more about the academics and active learning experiences that round out our program offerings. Contact your Regional Director to arrange a visit.


Join Us On A FamTrip
Experience CEA Study Abroad through your student's eyes! Nominate a colleague-or yourself-for upcoming Familiarization Trips.
Submit Nomination
Open Programs
Funding Resources
Content Creator Blog
Learn More
Newsletters Archive