CEA CAPA Staff Spotlight: Dr. Martha, Johnson, PhD. Executive Vice President for Academic Affairs and Provost
Dr. Martha Johnson serves as the Executive Vice President for Academic Affairs and Provost for CEA CAPA. She adores teaching and has had the privilege of participating in short term study abroad programs in Ireland and Australia. When students have transformative experiences, she feels inspired to continue working towards the best possible solutions to help students study or intern abroad. She thinks it's easy in administration to look at things big picture. But when she takes the time to see students experience other cultures firsthand, she feels honored to play a critical role in the small parts that make up the entire journey abroad. To her, the stakes in this industry are high, but the reward is higher.
WHAT IS YOUR ACADEMIC AREA OF FOCUS AND/OR INTEREST?
My interest in academia revolves around "Planned Happenstance Learning Theory," from the University of Wisconsin. This theory speaks to my professional background that helps answer challenging questions like: What is the best way to get into the field? What are the right steps?
WHAT IS YOUR PROFESSIONAL BACKGROUND?
I have worked in education abroad since 1991, including onsite at Trinity College in Dublin, Ireland, and as the Study Abroad Coordinator at Leeds Metropolitan University in Leeds, England. Later I managed institutional relations for several U.S.-based educational organizations and consortia including Regent's College in London and AustraLearn before going to the University of Minnesota in 2001. From 2009-2022, I served as the Assistant Dean for Learning Abroad at the University of Minnesota and oversaw one of the largest education abroad offices in the U.S. I hold a PhD in American Studies with an emphasis in drama and the performance of gender, race, and cultural identity from the University of East Anglia in Norwich, England.
I often joke that I don't like to give people advice about getting into study abroad jobs because I didn't follow traditional career plans to get here. My lack of a plan was the best plan, as I've been in the field for 31 years now. This is why I am so influenced by Planned Happenstance Learning Theory in which the main principle is that "things will happen." I didn't go looking for my two earliest jobs; they simply happened from connections at NAFSA. One of the things I feel very fortunate about is working for Leeds Metropolitan University in London right after college. I essentially quit my structured job for a career in study abroad that wasn't even considered a career at the time. I had the willingness to do stable obvious projects and took advantage of opportunities as they presented themselves. I strongly believe you create your own fortune. When people say, "You've been so lucky," I tell them luck is taking advantage of coincidences.


HOW LONG HAVE YOU WORKED FOR CEA CAPA? WHAT ROLES HAVE YOU HELD?
I started working for the parent organization on May 6, 2022. It's a new position, so I am creating what it entails as the organization grows. As a very strategic thinker, I have no problem with ambiguity and love innovation. I think of this opportunity as a big brain teaser – the ultimate puzzle – so I'm having fun helping both organizations navigate the process. I am also currently serving a term as Secretary on the Board of Directors for the Forum Fund for Education Abroad.
WHAT DO YOU THINK MOST OF YOUR COLLEAGUES ARE SURPRISED TO LEARN ABOUT YOU?
This is an easy answer, especially as most of my colleagues see me at conferences wearing high heels. What surprises them is that one of my favorite hobbies is ice fishing. I've been going to our family lake spot every summer, where my dad taught me to bait my own hooks and take my own fish off. Dad always said do everything on your own, and that I do!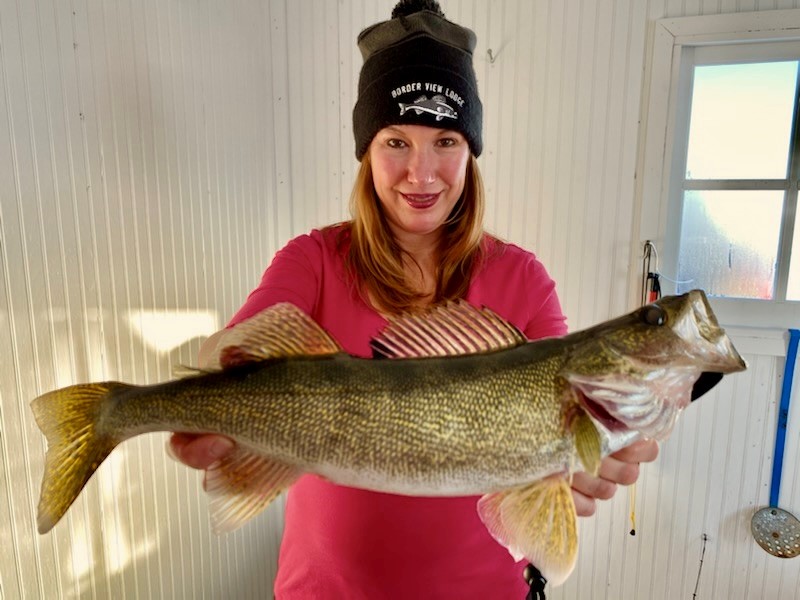 WHAT DO YOU THINK THE FUTURE HOLDS FOR THE FIELD OF STUDY ABROAD?
I think that if the pandemic taught us anything, it's how connected we are, that we are truly global whether we want to be or not. There are so many indicators that suggest a growing interest in other cultures and places. So, funny example: a few years ago, Netflix invested in the idea that watching movies with subtitles would improve the user experience. Many people didn't agree, they didn't think there was a market. It's so easy to say that a new idea won't work, but I like to ask "What if we're wrong?" In the end, Netflix users use subtitles for more than just accessibility. People without hearing impairments also use subtitles: to learn a new language, to watch movies without headphones, and to provide an overall effortless experience. It has been their most successful investment. We have the opportunity to be a study abroad partner that people trust to try new and innovative ideas to connect students globally.
---
Explore our CEA Staff Directory.