CEA CAPA's Curry Night in Brick Lane
Having new cultural experiences is something to expect while studying abroad with CEA CAPA. What should also be expected is a very good time! In this blog, I'm going to take you with me to the 'Curry Night in Brick Lane' event hosted by CEA CAPA London.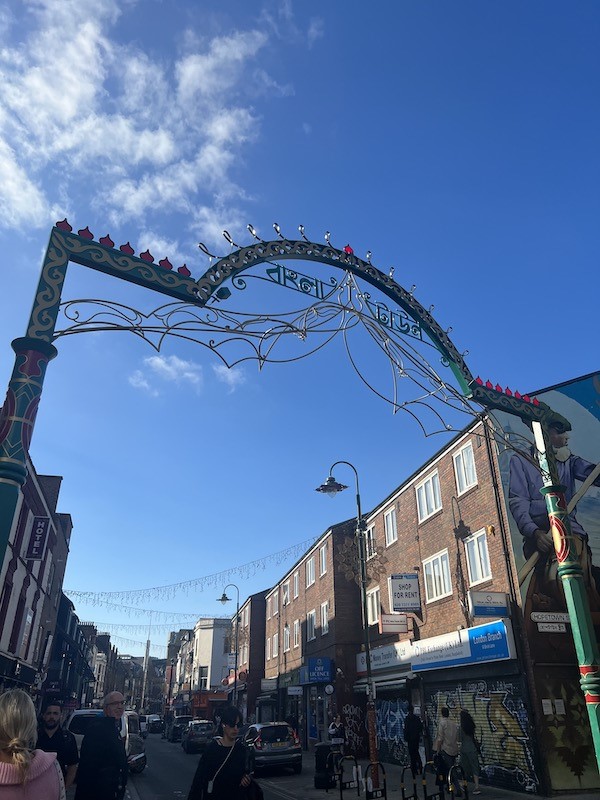 As we walked into Brick Lane, we were met with an intricate and grand entry gate.
In London, there's an incredible mix of cultures ranging from all around the world. There are neighborhoods that transport you somewhere else entirely. I signed up for this CEA CAPA-led event in Brick Lane to get to know the Bangladeshi and South Asian presence in London. The history I discovered behind this neighborhood gave me better understanding of my study abroad city's dynamic.
My peers and I all met outside Whitechapel Hill tube station, just steps away from a culturally iconic street. We met with our tour guides, Tim and Anderson, and started to walk toward the site.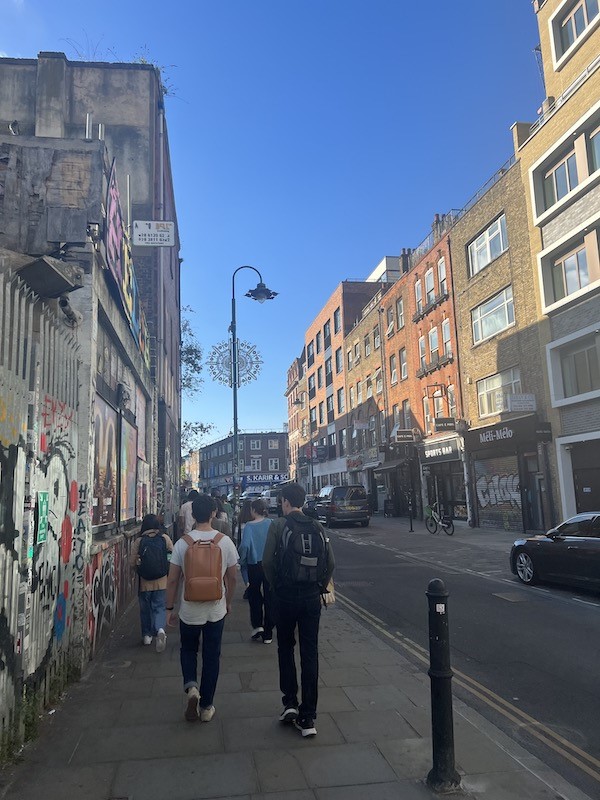 As we all gathered outside the train station, my peers and I began to walk to our first stop on the walking tour.
As we walked along, I couldn't help but notice the bustling energy and the many interesting landmarks that make Brick Lane special. These landmarks tell stories about the area's diverse history and cultural background. Tim, our tour guide for the walk, was an expert at pointing out these fascinating sights, making sure we didn't miss anything of significance.
Tim started talking about the religious tolerance that defines this neighborhood. He explained how different faiths coexist here peacefully for many years. I felt his passion through his words. I remember feeling surprised. This experience helped me think about how tolerant London and the UK are toward migrants and various religions. This made me feel even safer than I already did in this large city where I studied and interned abroad for the semester.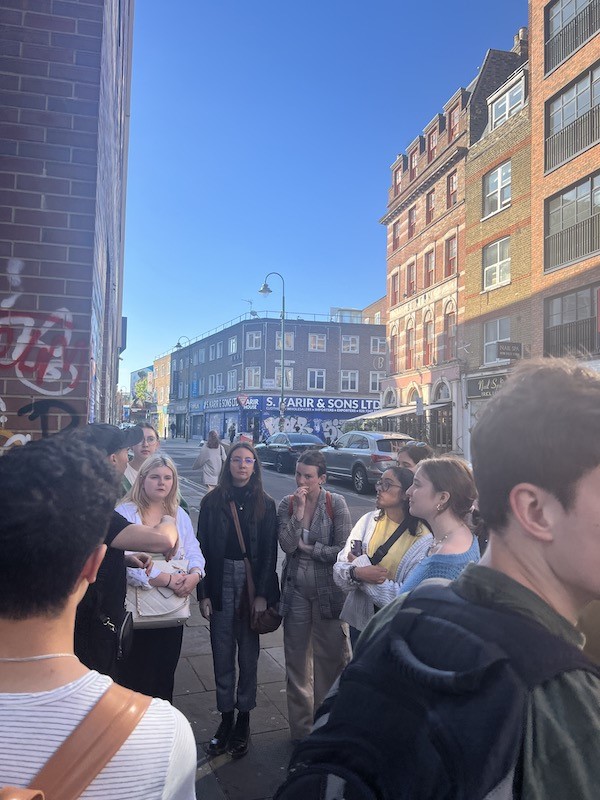 We gathered in a circle around one of the significant landmarks in Brick Lane. Tim, our tour guide, explained its history in detail.
At the end of our educational stroll through Brick Lane, we ended our tour at an authentic curry house in the area. CEA CAPA booked the restaurant for all students and provided us with a delicious and vibrant evening. We started with mouth-watering appetizers such as samosas and potato and onion balls. The flavors were so complex and left me craving more. Then, we met with gracious waiters laying down plenty of delicious curries, rice, and bread on our table. It felt very culturally rich and abundant.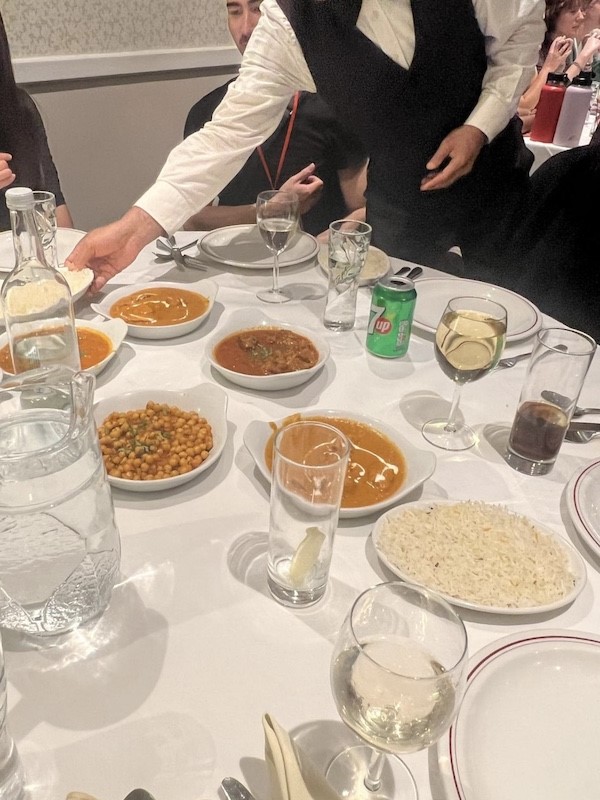 As the waiters laid the abundance of food down on our table, we were hit with delicious aromas of spices and flavor.
While we enjoyed the cuisine, my peers and I got to know each other and shared some laughs. It was a great experience to be surrounded by many like-minded individuals who were going through somewhat of a similar experience. I recommend signing up for and attending these types of events and excursions while studying abroad. This'll give you a chance to get to know your study abroad location and connect with the people in your London study abroad program. It's a great way to meet some new friends!
That was my experience in Brick Lane; all that's on my mind now is when the next CEA CAPA curry night will be and how I'll get there!
Veronica Gawin is an official blogger for Summer '23, sharing her story in frequent posts on our blog. A Strategic Communication major at University of Missouri-Columbia, she is studying and interning abroad in London this semester. All views expressed are her own and may or may not reflect the experiences of other students.
---
Veronica Gawin is the Content Creator - Blogger.