5 Steps to Prioritize Mental Health While Studying Abroad
While studying abroad,
mental health and wellbeing
is often discussed in terms of homesickness, but the day-to-day emotions are quite different to work through. As someone who suffers from anxiety and depression, it was important to me to find ways to practice mindfulness after I arrived to
study abroad in Spain
. I find the best advice for this is to be flexible and patient with yourself whenever you're in a new environment. Here are five tips for practicing mindfulness and prioritizing mental health while studying abroad.
Step 1:
Identify the things you enjoy doing in your new location.
Hiking is one of my favorite activities because it connects me with nature and releases endorphins. You can find anything you want to do in any location with a little research. Cercedilla, a snowy neighborhood in Madrid, Spain, is where I found a breathtaking hike with views of the four towers in Madrid. I took labeled hiking trails and saw views that I wouldn't have seen if I never discovered the things I enjoy doing in my new location.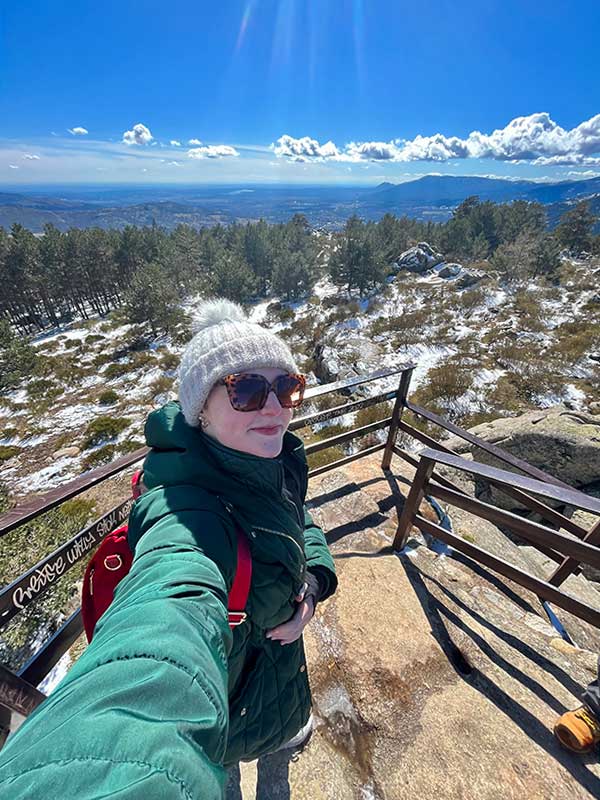 Step 2:
Simply observe nature in your new surroundings.
The Temple of Debod, an Egyption temple built in the second century BC, is one of the coolest places in Madrid to watch the sunset. On weekends, it's the best place to watch the sun paint the sky, listen to live street musicians, and take in the spectacular view of Palacio Real.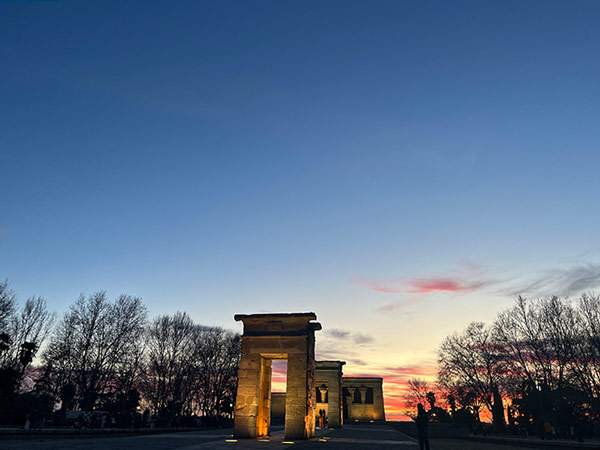 Step 3:
Develop mindfulness while traveling by dating yourself.
That is, go out to a restaurant, museum, or people-watch in a park alone. Doing these activities solo is important because it encourages self-love and confidence. I decided to treat myself to lunch at the Guiness Book of World Records' oldest known restaurant, Restaurante Botín.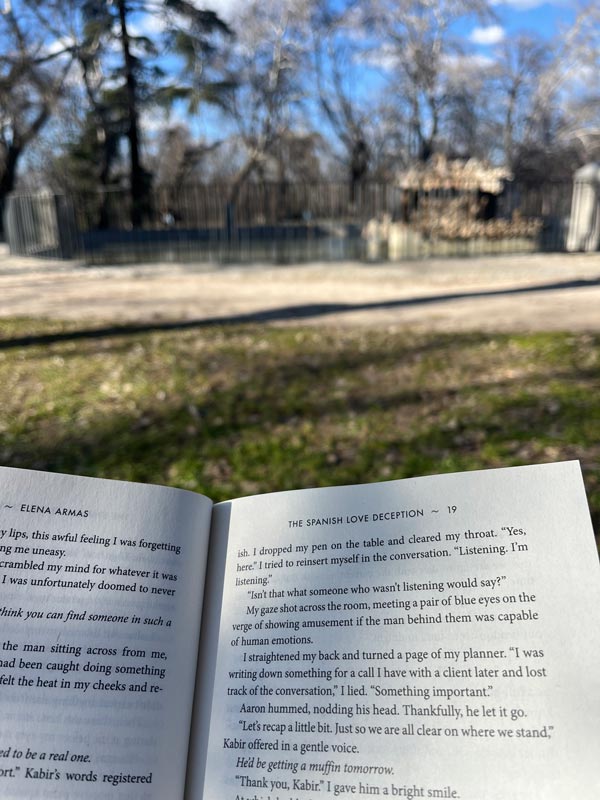 After lunch, I went to read a romance novel in Retiro Park (another little-known form of therapy), where I saw fountains and many people rowing boats on the lake.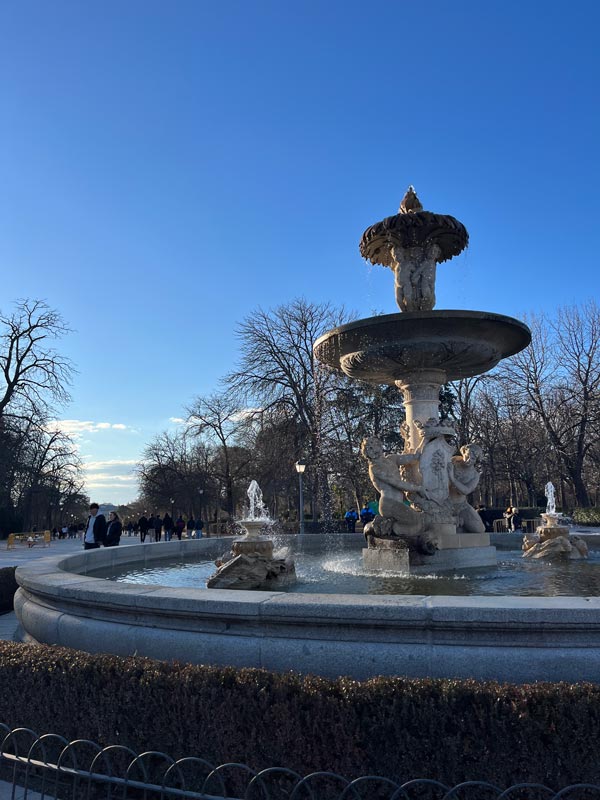 Step 4:
Try something new.
Visiting museums and parks became one of my favorite ways to explore mental creativity. Exploring Park Güell truly feels like you're in another world.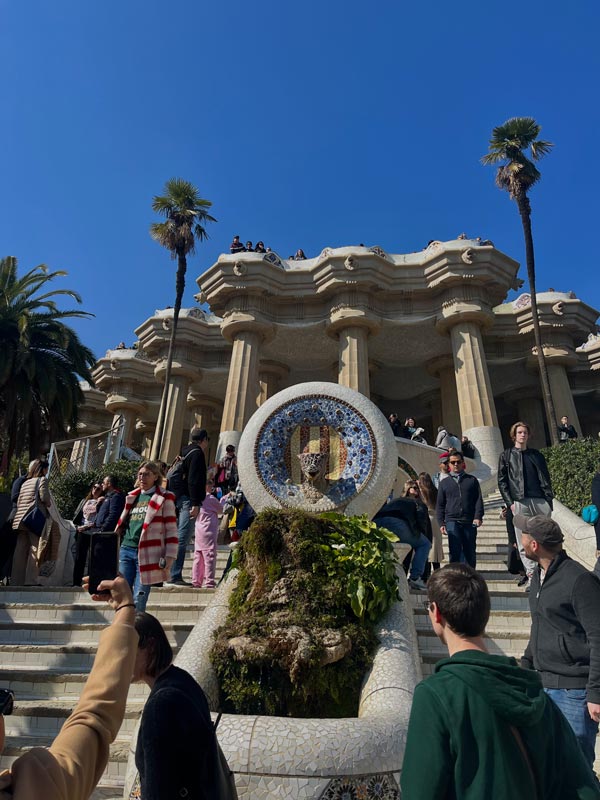 My favorite piece of art I saw while studying abroad in Madrid has to be Sonia de Klamery. This painting reminds me of what divine feminine is and there's so much to see and feel whilst looking at it.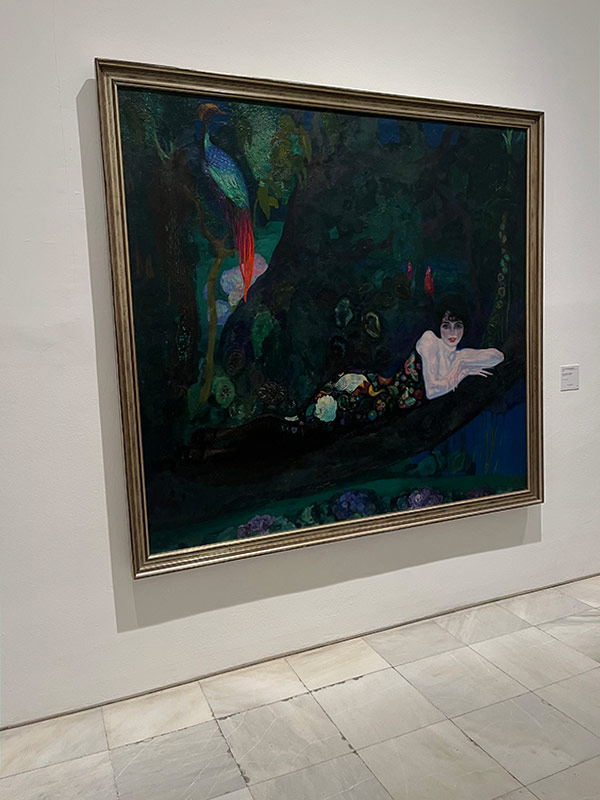 Another thing to do is try new foods. Food is fuel, and it'll power you through your studies and many hours of exploring new cities. You may believe that you're an expert on your favorite dish, but are you? You run the risk of missing out on a dish that you could possibly enjoy if you never try new things.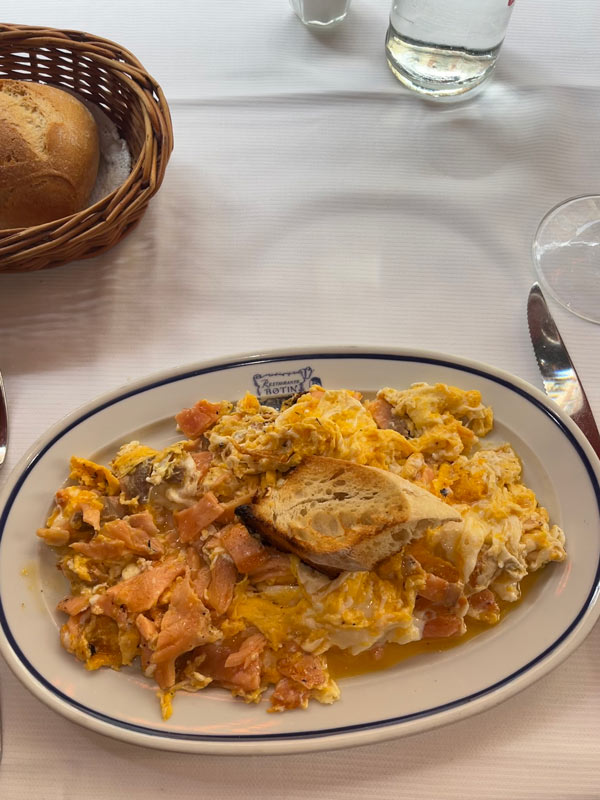 Trying new meals also adds new nutrients into your diet. Eating is my favorite geography lesson. Butifarrita Catalonian sausage, a tapa in Barcelona, was a delicacy that pleasantly surprised me.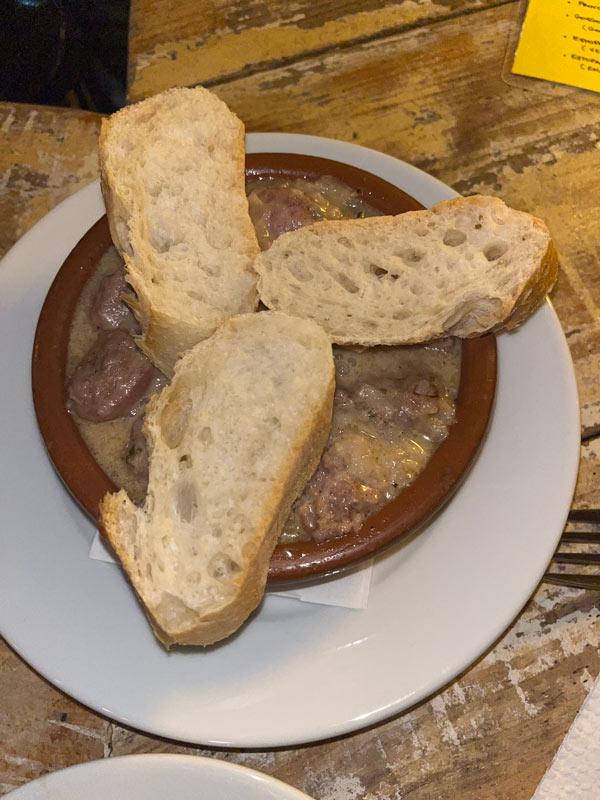 Step 5:
Connect with people you care about.
I had the pleasure of meeting a friend from my hometown in Barcelona, but this isn't always possible. Seeing faces that remind you of home is the best way (for me) to cope with homesickness. My high school friend, Morgan from New Jersey, studied abroad in France and met me in Barcelona! Having said that, journaling is a great way to maintain wellness because it allows you to not only talk to yourself about your day, but also to reflect on it and discuss it with loved ones later.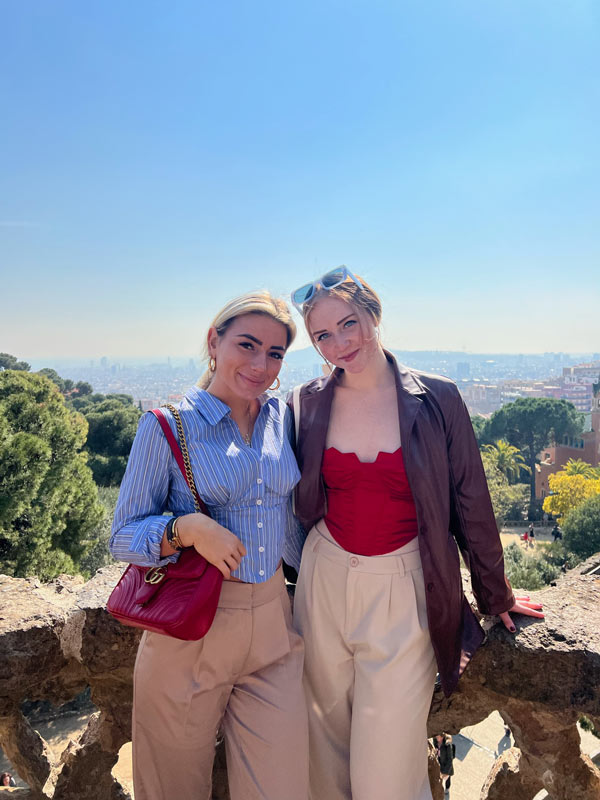 The best things happen when we step outside our comfort zones and say yes to adventures. And these are good strategies for maintaining mental health! How did you prioritize mental health while you studied abroad?


---
Read more about our CEA CAPA Content Creators.