Top 6 Tips for Finding Balance While Studying Abroad
On my first day of studying abroad in Granada, after arriving at the residencia, all the students who had already arrived went out to grab some lunch. I remember telling one of my new classmates, "It hasn't clicked yet that we're here to study in Spain... It just feels like vacation!"
This is, of course, one of the best parts of studying abroad with CEA CAPA – getting to learn somewhere new provides so much excitement and motivation. We really made the world our classroom and had classes in iconic Spanish places some days. But it is also one of the challenges. With so many brand-new things to see and experience, how can you justify sitting at your desk doing homework, even if it's just for an hour or two?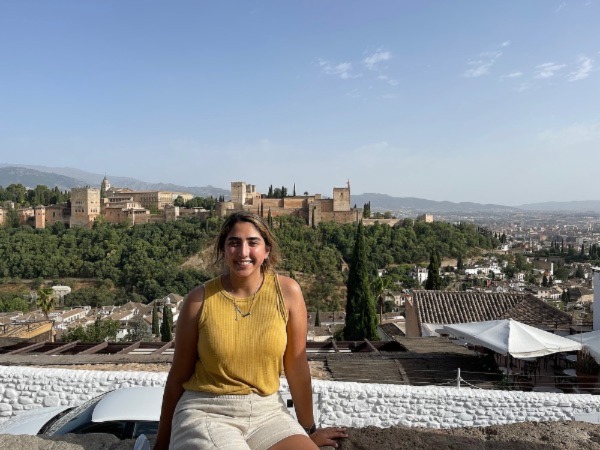 Now that I have returned home and had some time to reflect as a CEA CAPA Alumni Ambassador, I've adjusted to my new, study-abroad-informed lifestyle. Within finding this new perspective, I want to share some of the things I did both before and during my study abroad experience that allowed me to achieve balance while learning abroad.
Before
1. Review your habits and determine which ones you plan to prioritize while abroad.
Take an inventory of things you do consistently as part of your normal routine. For each habit, consider how much time they take out of your daily life, how much planning they would require abroad, and how important they are to your mental or physical wellbeing. Based on this information, you can decide which ones are super important for you to prioritize, and which are okay to maybe fall to the backburner for a little bit.
For me, I decided to focus the most on my daily habit of journaling while abroad because it took minimal time out of the day, it was easy to write while out and about, and was also salient to my mental health. Plus, I still found opportunities to complete my other habits from time to time, for example exercising during a hike in Monachil (a small mountain town just outside of Granada).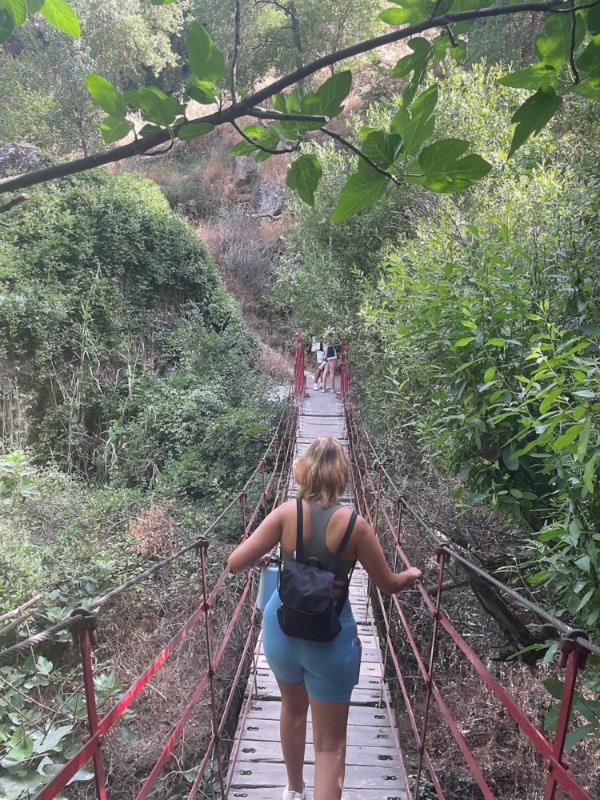 2. Get ahead on your assignments as much as possible before leaving.
I took literature courses while abroad, which meant I had lots of reading to do. A few weeks before departure, my professor sent out a syllabus of all our course materials and deadlines, which I used to start working on everything ahead of time. I made sure to carve out at least 30 minutes to an hour almost every day before departure to spend some time working on readings. Definitely make sure you still do other things, like relaxing and recharging, spending time with friends and family, and packing. Additionally, you may not be able to start everything in advance, as certain assignments or even courses aren't always conducive to working ahead. But a head start will make your experience much less stressful! And don't forget about your travel time! If you're already going to be stuck on a plane for eight hours with nothing to do, you might as well at least spend a few hours working on some schoolwork.
During
1. Make going out to study an event!
Grab some classmates and go explore local coffee shops, libraries, or workspaces to get some homework done while enjoying local coffees, teas, and snacks. We frequently visited the Biblioteca Pública de Granada and an Argentinian café called La Qarmita.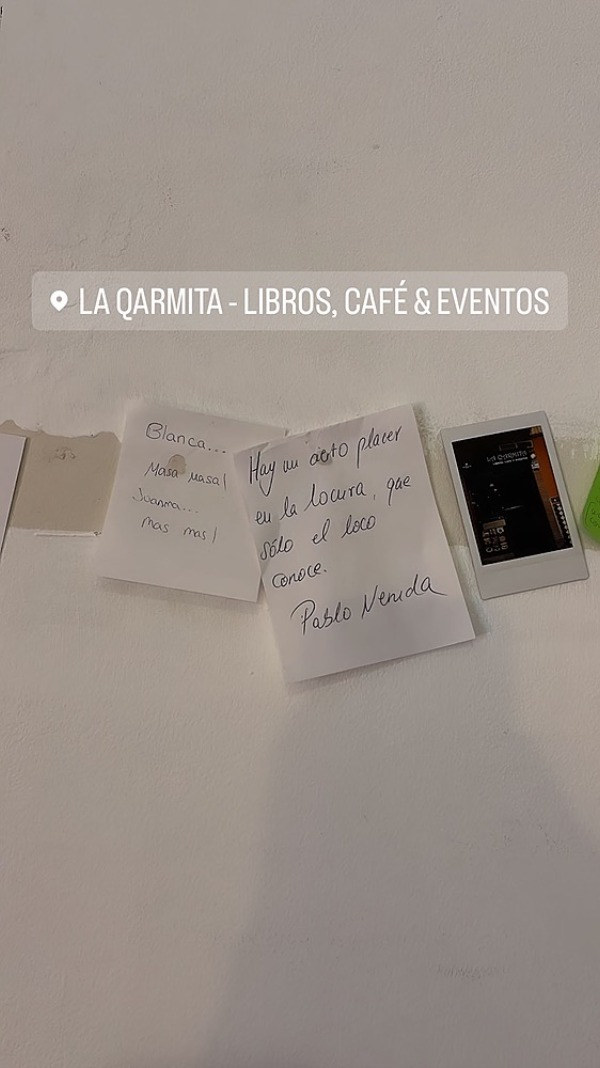 2. Do a little bit of work every single day.
It can get very tempting while abroad to treat school as a secondary priority. Before I knew it, my homework caught up to me, and I found myself wishing I spent a little more time in my first few weeks maintaining my head start. By my third week, I got into a good flow of spending a little bit of time progressing on my work every single day, even if there wasn't necessarily anything "due" for a while. By taking this little bit of time, I made it much less stressful in the long run, and avoided having to say no to going out in the evenings because I had 40 pages of untouched reading due the next morning.
3. Lean into your destination's culture.
One aspect of Spanish culture that really helped me find balance was siesta. In the summer, where the afternoons can get up to 42℃, siesta refers to the period of time usually for about two to three hours anytime between 1 and 6 p.m. that many businesses, offices, and even stores and restaurants close to give employees time for lunch (which is the longest and largest meal of the day), to get out of the heat, and to prepare for the evening. We used siesta to work on homework, maintain personal habits, or rest. This time ended up being crucial for my positive experience. I definitely encourage students who are about to study abroad to find ways to utilize local culture to help them find balance in their experience.
4. Don't be afraid to rest.
One of the challenges of studying abroad is feeling like there is so much to see and do, and so little time to do it all! I put a lot of pressure on myself to make the most of my time and see as much as possible. This isn't a bad goal to have but remember that it is just as important to live your healthiest life while abroad as it is when you're at home. I often found myself feeling guilty for resting, or saying no to going out, but I was better off for it when I could spend the next day exploring. If you have self-care practices that you routinely engage in at home, don't be afraid to do them while abroad. This could be anything from a nature walk, to getting your nails done, to just staying in and watching a movie. Make sure you don't burn yourself out!
Reflecting on My Time in Granada
In the end, finding balance while studying abroad was not as daunting a task as I thought it'd be. I found that I was easily successful in creating a lifestyle for myself in Spain that allowed me to experience everything and everywhere I wanted while also maintaining good grades and positive mental health. I got to travel on weekend trips to Córdoba, Seville, and Málaga! Even as I look ahead to the upcoming school year, there are many aspects of my Spanish lifestyle that I hope to incorporate into my post study abroad Granada routine. Unfortunately, I can't have a siesta and refuse to do anything between the hours of 2:30 and 6 p.m., but I can make an effort to give myself more time to rest. Finding balance while abroad will look different for everyone, but it is absolutely crucial for a positive all-around experience.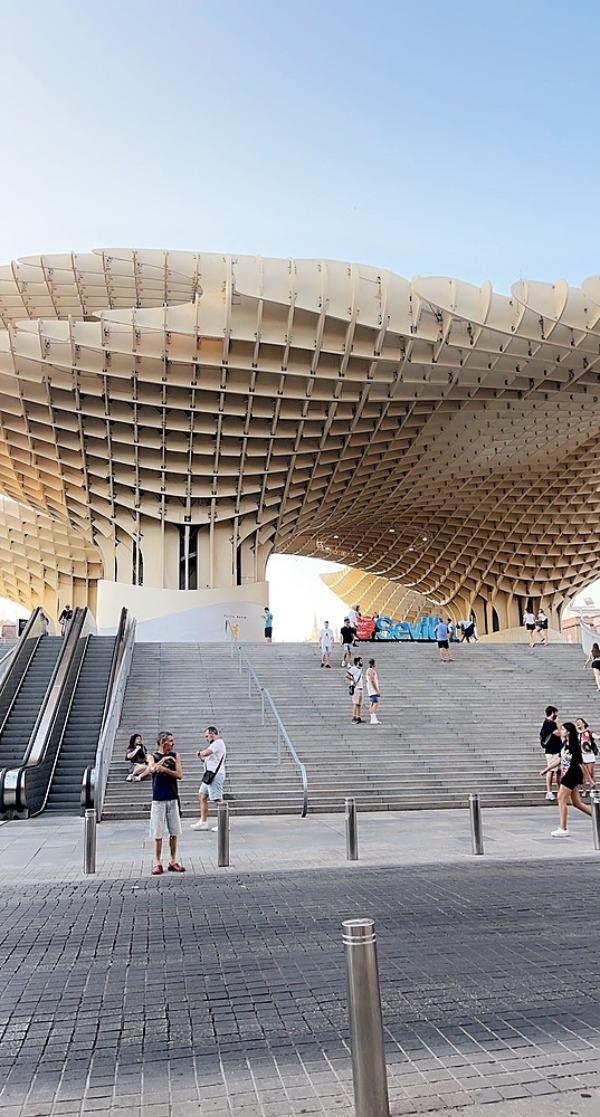 ---
Read more about our CEA CAPA Content Creators.