"Studying abroad is life-changing." "Go abroad for the best experience you'll ever have." "Nothing else has ever been this much fun."
All these quotes are generally true about study abroad stories, but nobody talks about the tougher parts of this experience. Your health matters more than anything, especially when you're abroad because you want to make the most of your trip. If you don't take care of your physical and mental health and wellbeing, you'll struggle identifying with the typical feelings of studying outside of your home country – the good and the bad.
Here are seven tips on how to live your healthiest life, both mentally and physically, specifically in Barcelona.
Physically:

1. Navigating Your New Home
While there are various modes of public transportation, Barcelona is an extremely walkable city. After three weeks of living here, my average steps per day jumped to roughly 17,000. Most of the CEA apartments are a 20-minute walk or metro ride to the CEA center, meaning you will be moving throughout the week. Doing literally anything else (shopping, eating out, sightseeing, etc.) consists of commuting and therefore a walk. Even when using public transportation, it is likely that you'll be getting your recommended 10,000 steps a day. Try to save money and walk places, instead of taking a taxi. You can help the environment too, by using the stairs instead of elevators. If you're interested in learning more about your host city and culture, seeing it on foot is a spectacular option.


2. Want More Than Just Steps?
If you want other types of exercise besides just walking, there are plenty of gyms in the area. I personally go to Viva Gym, which has various locations across Barcelona. I chose an upgraded pass for all locations, which is convenient when I'm out and about. Viva Gym offers a weight, cardio, and functional training section, as well as group fitness classes. If gyms are not your style, there are boxing, CrossFit, Pilates, and yoga studios spread throughout Catalonia's capital city. This variety of exercise options is quite common for those studying abroad in urban areas.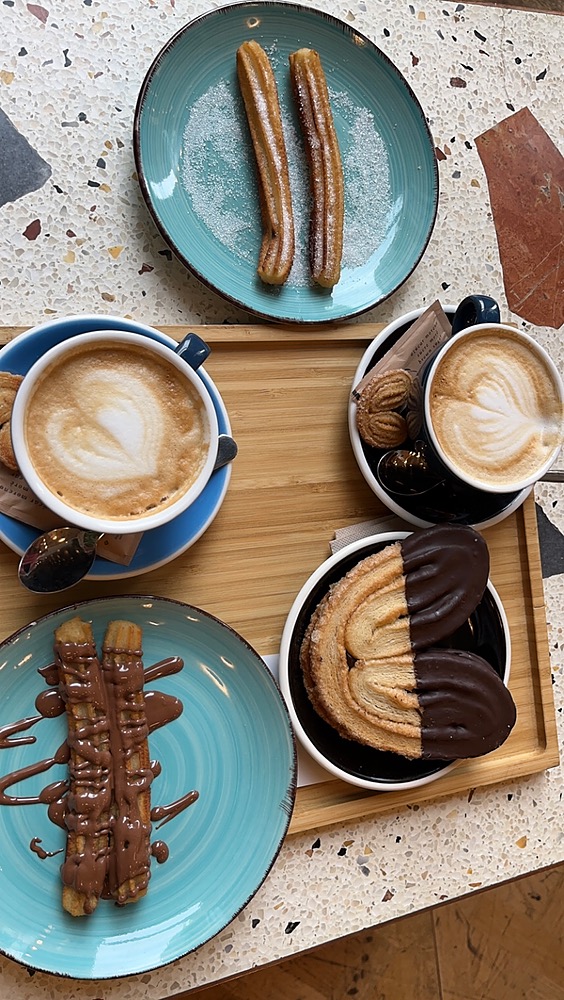 3. The Best Part of Any Place: The Cuisine
Barcelona is known for its unique and delicious cuisine, but this doesn't mean you can't make good choices about what you eat. While patatas bravas and a glass of sangria is appealing (and there's nothing wrong with enjoying that!) grocery stores have great deals and cooking at home can turn into an adventure. Enjoy a croissant on your way to class, but meal prep to make your nights smoother. Balance is key when you're studying abroad. If you're vegan or vegetarian, don't worry - Barcelona is also filled with plenty of plant-based restaurants, which are accessible throughout the city. Honest Greens is my go-to restaurant for a healthier meal. Their options are endless, and I have only ever heard amazing reviews about it.
4. The "Study Abroad Plague"
Being sick during a semester is always the worst. Being sick during a semester abroad is even worse than that. When you start to notice a tickle in your throat, stay in. Enjoying your city will be there in a few days after you recover. Don't prolong your illness by overworking your body. Take care of yourself and you'll regain your health quicker than if you don't. The odds of avoiding the common cold are not in your favor, however you can feel good by eating more greens, taking vitamin C, and getting an adequate amount of sleep.
Mentally: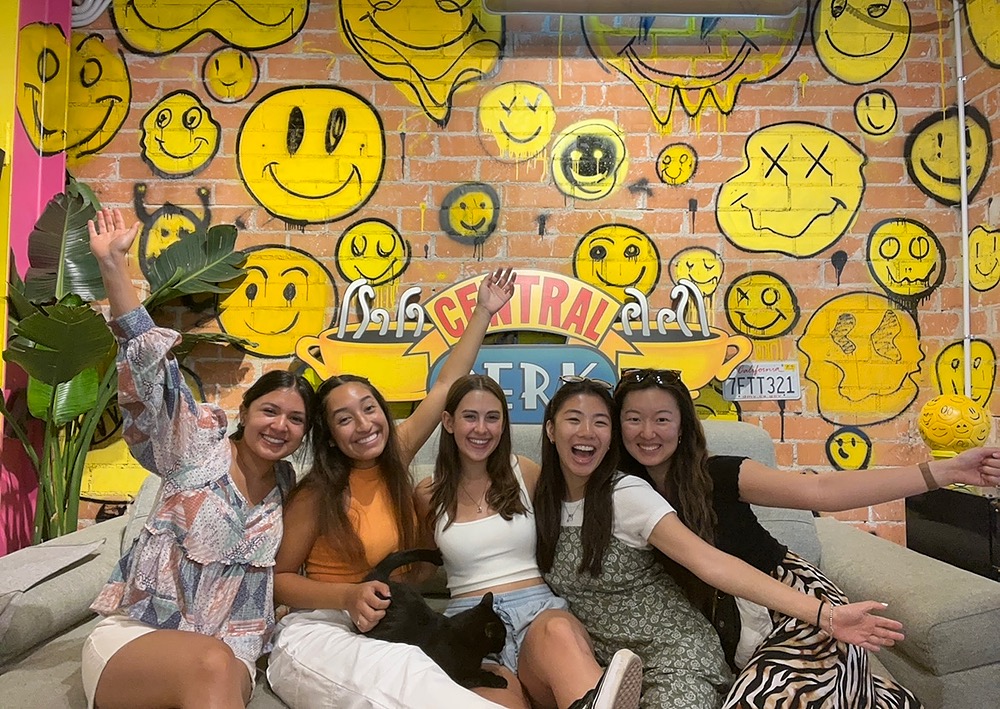 5. "Where are you from? What are you studying? Did you come knowing people?"
Yes, it does feel like the first week of freshman year all over again. The good thing is that almost everyone is in the same boat. If you come in with a group of friends, branch off and meet new people - it's a huge part of the experience. If you come in alone, be friendly, be outgoing, and be kind. Everyone wants to be included. Try your best to make these connections early in the program, as it gets harder as the semester goes on. However, don't be discouraged if you don't form these bonds during the first weekend or if the people you live with aren't quite your vibe. CEA offers plenty of chances to meet awesome people. Stay positive and keep putting yourself out there!
6. Social Media Isn't Going Anywhere
We all want to flex our semester abroad on TikTok and Instagram, but overusing social media often leads to comparison, and comparison is truly the thief of joy. Your friend group at home may be all together or your study abroad friends may be traveling to a new country every weekend, but you are having your own unique experience. When you feel the comparison through social media, or the negative effects of it in general, take a break, it will always be there. With that said, try to limit your screen time overall. Netflix is appealing, but so is the museum that's right down the street. Text a new acquaintance and go do something but take pictures. You are likely only abroad once and want to enjoy it to the fullest, without having regrets down the line.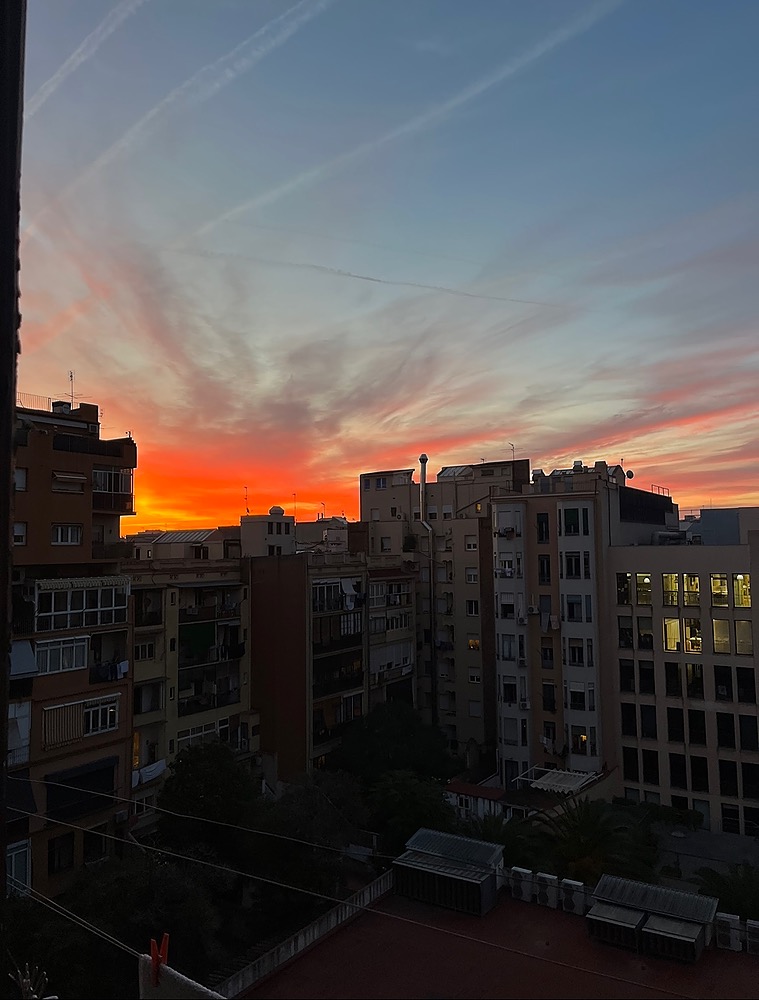 7. Homesickness
Whether it comes on your plane ride here or halfway through the semester, we all experience homesickness. Being abroad is a new, untouched territory that we are all trying to navigate. You are not alone in feeling this way. Buy and do things that remind you of home. Keep your mind occupied by exploring your new space. Step out of your comfort zone and be vulnerable to change. Practice gratitude for your time abroad and for your memories at home. Keep in touch with your friends and family, but don't forget to live in the present. Your time abroad will be over before you know it.
---
Eva Vazquez is the Fall 2022 CEA Content Creator in Barcelona, Spain, and is currently studying at Binghamton University.