Hair Tools
One of the first things they'll tell you in orientation is not to use your American hair appliances. The voltage of European outlets are much higher than those in the states, so there is a likely chance your straightener or curler could blow a fuse. In my time studying abroad in Paris, I have come across very few places that sell hair straighteners or curlers, and even when I do, I notice that they are of poor quality and overpriced. Amazon in France is much less convenient than in the US. Items typically take longer to ship, and they will be more expensive due to delivery and taxes. I would recommend making sure that your hair tool is able to handle the European voltage (240 volts), or ordering a french straightener/curler to your home in the states before going abroad.
CEA has some blowdryers, straighteners, and curlers that you can rent out. However, it would be wise not to rely on that. Due to the limited amount, they often run out, and in the case you get lucky enough to get one, it will usually be pretty old and may not work at all.


Laundry Nets
I would recommend bringing a few net laundry bags. The laundry machines can be a little tough on your clothing, and unless you're willing to wash a few things by hand or are ok with some of your delicates deteriorating, I would bring a bag or two.
Thermal Wear
Whether you come in spring or fall, at some point you will experience cold weather coming to Paris. Investing in some good thermal attire to wear under your outfits would be a smart choice. Thermal wear is effective at blocking out the cold, and it will do the job without making you feel overwhelmed and uncomfortable in 6 different layers. I personally got my thermal wear from Uniqlo. Since you have to pay for every load of laundry here, I wash my clothes much less often that I do at home, and would recommend bringing multiple pieces. Two turtle necks (one black and one white), a long sleeve, and two pairs of leggings (one thin, one thicker) would be a sufficient amount.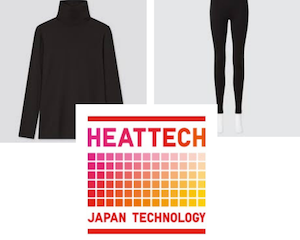 At Least Two Adapters
You don't want to have to worry about constantly unplugging one thing in order to charge another. You never know if you'll lose one or break one, in which case you don't want to be stranded with no way to charge your cellular, or other important devices. You also may find yourself needing to plug multiple things in at once (like if both your computer and phone are dying). Adapters are also less common in stores than you may thing; they are mainly only sold in electrical appliance stores.
Portable Chargers
There will be days that you'll leave your apartment in the morning and not be back until the night because there's so much to do in Paris. The maps app will also drain your battery extremely fast! You always want to have your phone on you in the case of an emergency. I Highly recommend this portable charger from amazon. One of my friends bought it before we came abroad, and it's been a lifesaver, it has the capacity to recharge multiple phones over and over again.




Multiple Forms of ID
You'd be surprised at how many people come abroad not realizing they should have brought their driver's license. You may think that you don't need it since you won't be driving, but there are many times that you will! You may be asked for it when going into a bar/club, or to identify yourself when using your Covid health pass. It's not smart or safe to carry your passport around. In the case it is lost or stolen, it'll cost you money and time!!




Tote Bag
I love my shoulder bags, but some days you'll be carrying more than others! Pickpockets are very common here, especially in areas with dense crowds of people, such as public transportation. Unless you are committed to being careful with your backpack, meaning you are willing to wear it on your stomach while on the metro, a tote bag is a perfect solution, not only for safety, but versatility as well. It fits a ton of things and goes right under your arm, deterring possible thieves. Also, grocery and Clothing Stores charge 50 euro cents per paper bag, so its great to have a reusable bag at hand for your purchases.




Umbrella/Rain Jacket
Winter months in Paris are as rainy as they are cold, and there is nothing more uncomfortable and irritating than getting stuck in a storm. The brand 'Tote' sells high quality, compact umbrellas that fit perfectly in medium sized bags or backpacks; you don't want to be lugging around a full sized umbrella all day.



Large Backpack
Lastly, and most importantly is a big versatile backpack. If you plan on traveling on weekends, or backpacking after your study abroad experience, this will come in great use! The cheapest flights will almost never include any baggage, even a carry-on. However, you always will have the right to a personal item. Personal items can be a purse or backpack, as long as it can fit under the airplane seat in front of you. My biggest regret was bringing only my Fjallraven backpack. As cute as it is, it's not very functional.
---
Ariana Britto is the Spring 2022 CEA MOJO Blogger in Paris, France, and is currently studying at University of Florida.