University:

Email Address:

Phone Number:

Insights Newsletter

June 2021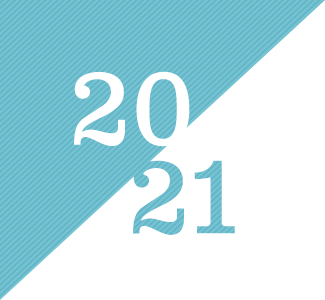 What's Coming Up
CEA Webinars & Upcoming Events

July 27 at 10 a.m.
PDT

Global Dialogue Series - New Challenges for International Education
(
Register Here
)
As the pandemic forces us to recognize our global interconnectedness, we must consider what it means to be a global citizen and its relation to privilege, access, and responsibility. What can higher education do to help all students gain skills and knowledge to effectively contribute to an interconnected world? Let's discuss.
Summer Advisor Webinar Series
Our Summer Advisor Webinar Series was developed with you in mind—we've picked topics that will help you get to know our organization better and learn more about what's new at CEA. Head over to our
Events and Site Visits page
to see the lineup of events and register in advance.
Assessing Travel Risk
Our Director of Enrollment Services, Gina Mahfood, is a member of both the NAFSA
Education Abroad Knowledge Community
Health and Safety Subcommittee and the
Education Abroad Regulatory Practice Committee
. These committees have been working to develop a resource to help institutions assess the risk of travel during the COVID-19 pandemic. As Department of State recommendations and regulations change, we invite you to view, adapt, and share
this resource
to help your campus adjust and focus your risk management plan for travel during COVID.
Announcing CEA's Newest University Relations Director
We're excited to announce the newest member of our University Relations Team, Kira Rysiewicz. Kira will be joining CEA as the Regional Director in the Central States. Until your have a chance to meet her in person, here's a quick note from Kira to help you get to know her:

I am so excited to be joining the University Relations team at CEA after a great 5 years at IFSA. I've always had a passion for travel and working with college students and previously worked in Greek Life before finding my passion in international education. In college, I studied abroad for a semester in Granada, Spain, that was absolutely life-changing and encouraged my love for travel. Though I call Indianapolis home now, I was born and raised in the Chicago area and make frequent trips back to visit family (and support the Cubs and Blackhawks!).



Spring '21 Student Survey
This spring CEA hosted 42 students in five of our destinations abroad. We surveyed them after their programs ended to learn more about their study abroad experience given the unique circumstances. We are pleased to report that our students were overwhelmingly positive about their experiences and gave the following feedback:
80% of our students reported to be very satisfied with the level of Covid-19 prevention methods in our CEA Study Center
95% of our students reported to be either "Very Satisfied" or "Satisfied" with the level of Covid-19 prevention methods in our Local Universities
92% of our students reported to be "Very Satisfied" with the level of Onsite Staff responsiveness
51% of our students reported feeling "As Safe" as at home and 48% reported feeling "More Safe" than at home!
Student Spotlight
"It was sort of surreal to talk about my experience and time abroad so far because it is something that still feels so unreal to me. But I do believe it is very important to reflect on life in order to progress forward in meaningful ways, so the opportunity for that was a wonderful experience."

As we celebrate Pride Month this June, we are excited to revisit Ashton Riegler's interview about his experience as a trans man in Prague. Read more about Aston's study abroad journey in the CEA blog, He is Ashton Riegler: Prague Student Spotlight.
CEA in Action
It's hard to describe the feeling of preparing to go abroad—the jitters, the excitement, the wonder surrounding your new neighborhood and classmates. We asked a few of our Summer '21 students to document their departure from the U.S. and their arrival abroad. Watch the video below to feel your study abroad butterflies all over again!
Did You Know?

With COVID-19 disrupting students' and campuses' plans, January-term and pre-semester intensive programs are a great option for those who want to have an international experience before their college career ends. CEA offers a variety of options, and is always willing to work with your campus to develop a unique customized program to suit your needs. Contact Aaron Yerkes to set a time to learn more about CEA's J-Term and pre-semester intensive program options.
Join Us On A FamTrip
Experience CEA Study Abroad through your student's eyes! Nominate a colleague-or yourself-for upcoming Familiarization Trips.
Submit Nomination
Open Programs
Funding Resources
Content Creator Blog
Learn More
Newsletters Archive