University:

Email Address:

Phone Number:

Insights Newsletter

April 2021 Get a Flight Credit worth up to $1,000 when you apply with code* by February 17, 2023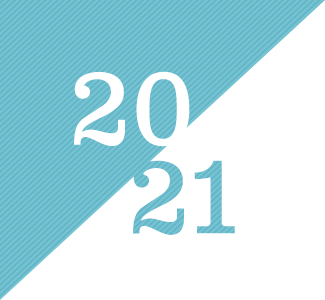 What's Coming Up
Global Dialogues & CEA Webinars

May 4th at 1:00 p.m. EDT
The Impact of COVID on K-12 Education and Potential Implications for the Future
(Register Here)

During the COVID pandemic, K-12 students experience major disruption and remote learning has unveiled new layers of inequality that are exacerbated by technology. Today, access and equity are even more relevant topics to K-12 education and our children's future. Let's discuss.

Featured Speakers:
Elizabeth Milovidov, Consultant - Digital Safety Support, Microsoft

Noah Sobe, Senior Project Officer, UNESCO



May 11th at 2:00 p.m. EDT

Developing First-Year Experience Abroad Programs at Your Campus

(
Register Here
)
The first year of a student's college career is critical for their success and retention. In addition to supporting retention and student success, a First Year Experience (FYE) program abroad can help a campus energize their student body around international education and set an institution apart from its peers. Join us to learn from campuses who have successfully implemented FYE abroad programs and learn why and how those programs came to fruition.
Featured Speakers:
Dr. John Peters, Dean of International Programs, Marist College

Mary Cook, Director of Education Abroad, Colorado School of Mines
Dr. Louis Berends, Vice President of Academic Affairs, CEA
Caroline Walsh, Senior Vice President of Program Development, CEA
May 18th at 1:00 p.m. EDT
Remote Work: Advantages and Disadvantages for an Organization and an Individual

(
Register Here
)
COVID has required remote work around the globe, and now more companies are considering remote work as an acceptable alternative to office space. Will employers that now allow remote work also concede flexible hours to workers? Are we moving towards a more fluid home-work balance? Let's discuss.
Featured Speakers:
Michele Rowan, President of Customer Contact Strategies, Hilton

Laura Marsi, Global Head of HR & Organizational Change, Allianz Technology

Mario Roset, Co-Founder, Civic House

Summer Program Updates
This spring we hosted students onsite in San Jose, Costa Rica; Aix-en-Provence, Antibes, and Paris, France; and Alicante and Barcelona, Spain. While our enrollment was a fraction of what it would normally be in a spring term, we are heartened by the experiences our students have had and grateful to our U.S. institutional partners for trusting us to keep their students informed and engaged during these unprecedented times. We currently have summer 2021 programs slated to run in 13 cities in Costa Rica, France, Italy, the Netherlands, and Spain, and we look forward to sharing our students' experiences with you in the coming months. Keep an eye on our
social media accounts
and our
monthly newsletter
for more updates from abroad!
Welcome Dr. Stina Dufour
We are excited to welcome Dr. Stina Dufour as CEA's new Academic Dean of Global Programs. Stina comes to CEA from New York University (NYU) where she served as Associate Director of Global Affairs at the Steinhardt School of Culture, Education, and Human Development. As a scholar-practitioner active with NAFSA and the Forum on Education Abroad, Stina brings a wealth of knowledge and experience working with faculty and administrative stakeholders from a range of academic departments. Her first day at CEA will be April 29, 2021. Please join us in welcoming her!
Student Spotlight
As our Spring 2021 students in Spain and France wrap up their semester, they took some time to discuss their experience studying abroad during the COVID-19 pandemic, including their considerations before going abroad. Get a glimpse of their semester as they look back on their time abroad in our blog, Q&A: Spring 2021 Study Abroad Reflections from France & Spain.

Watch the video below:
CEA in Action
At CEA, two of our core values are to "Put People First" and to "Make a Positive Impact," and every year our staff are allotted 8 hours of "Volunteer Time Off" to use as they please. In the wake of the COVID-19 pandemic, many of our Phoenix-based staff have elected to support the local vaccination efforts by using their VTO at vaccine sites. Over 124 volunteer hours have been put forth by CEA staff this spring and we couldn't be prouder of our team.
Did You Know?

CEA offers professional development opportunities for our Alumni Ambassadors as "Lead Collaborators." As a Lead Collaborator (LC), our alumni can take their study abroad experience a step further by working with a specific CEA department that aligns with their educational interests and career goals. This Spring we had four LCs working with a CEA mentor to enhance their skills in communication, social media marketing, event management, video production, and more. Abby, a Lead Collaborator from the University of Wisconsin - Milwaukee and CEA Seville alumna, spearheaded a range of marketing campaigns throughout the spring semester. Her projects with CEA included a National Study Abroad Day social media campaign and a live Instagram Q&A with an onsite student to showcase the unique 2021 study abroad experience.

Are your students looking for professional development opportunities upon their return from their term abroad? Encourage them to become a CEA Alumni Ambassador and Lead Collaborator!

Join Us On A FamTrip
Experience CEA Study Abroad through your student's eyes! Nominate a colleague-or yourself-for upcoming Familiarization Trips.
Submit Nomination
Open Programs
Funding Resources
Content Creator Blog
Learn More
Newsletters Archive