University:

Email Address:

Phone Number:

CEA Internships Abroad

Career Readiness Journey Get a Flight Voucher worth up to $1,000 when you apply with code* by May 26, 2022
You will engage in a 3-stage journey to become a global, career ready graduate: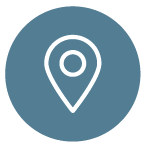 Discover
your career interests and goals while identifying your global internship placement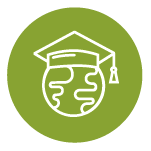 Develop
the expertise you need to get a job. Participate in an international internship complemented by a career readiness course designed to strengthen your skills in the areas employers value most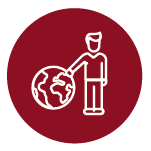 Demonstrate
the value you bring to your future employer. Leverage your personalized career readiness assessment with data and feedback you can use to optimize your career search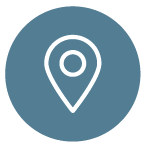 Discover
The Discovery phase may actually be the most important part of your career readiness journey. During this phase, you will explore your career interests, which will amplify the alignment between your career goals and a meaningful and rewarding internship placement abroad
During this phase you will:
Engage in 4-6 hours of career exploration with a certified career coach. You'll explore things like:

The nuances of your career field so that you can discover all the possible job opportunities within the field
Your strengths as they relate to the skills required to thrive in your chosen field, and areas worth refining so that you are an even stronger job candidate
Your internship objectives – what do you really want to make sure you experience not just professionally, but academically and personally as well?

Be an active part of identifying an internship placement. As part of this process you will:

Interview and engage with our in-country internship teams so they can understand your career goals and share their ideas for ideal internship placements in their cities
Research and understand your potential host company
Strengthen your résumé and practice some interview techniques so you can put your best foot forward
Interview with your host company and secure your placement!
"I found the NACE coaching sessions to be great supplements to the work that I was doing in my internship as well as the internship course. My internship coach did a great job in leading these sessions and establishing a sense of community within them, even though we were on Zoom."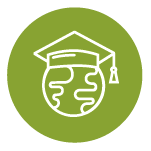 Develop
Onward! You've secured your placement and are launching your new global professional adventure. Welcome to the most exciting part of your career readiness transformation. During this phase, you get to try on your new career while experimenting with all the facets of what it means to be career ready.
Over the course of the next several weeks or months you will:
Be an active and engaged part of a small team. This is your chance to observe and learn from your colleagues while making your own meaningful contribution to your host company.
Work anywhere between 10-20 hours per week (semester programs) or 15-35 hours per week (summer programs) for your host organization.
Participate in a 3-6 credit online hybrid internship course that invites you to explore, define, and practice the 8 most important career competencies employers are seeking in new hires.
Engage in additional cultural and social activities our in-country teams have designed for you.
Take some additional courses (optional) so you can keep on track for graduation.
"Although the NACE competencies seemed simple enough to understand, taking the time to thoroughly learn and understand the details of each one was greatly interesting. This coupled with the cultural discussions has widened my perspective on cross cultural business practices."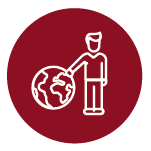 Demonstrate
Congratulations! You've just accomplished something less than 1% of university undergraduates can say they've done too. You've completed an international internship. Now it's time to make the most of what you've cultivated and convert it into the start of a fulfilling career. The "Demonstrate" phase of your CEA Internship Abroad has been designed to:
Provide you with an independent assessment of each of your career readiness skills so that you can demonstrate your value to your future employer.
Equip you with the information you need to continue your career search process with your career center at your home campus.
Launch your transition from student to professional.
At the end of your internship you will be asked to gather feedback from your supervisors and co-workers about your internship experience. You'll also be asked to evaluate yourself. This data will be combined with data from 12,300+ student interns and 87,000+ job candidates to provide you with a personalized career readiness report. It will provide you with insights into how your career skills align to those of your peers and your job competition. You'll get feedback about your strengths so that you know what to highlight to your employers. And you'll learn more about what skills to strengthen so you get the job you want.
As an alumni of CEA internship programs, you'll always have access to resources and ongoing professional development opportunities. Join our LinkedIn group to network with other CEA alum. Participate in professional development workshops. Share your experiences and words of wisdom with future interns or study abroad students so they can also make the most of their programs abroad. Learn more about our alumni programming here.
"I cannot thank the CEA Staff enough for their commendable work...I know I have tremendously grown in a personal aspect through this experience and I could not have done it without you all and all the effort you put in to making this program happen. This program in general has turned out to be so much better than I anticipated and beyond words can describe, I cannot thank you all enough for the time and effort you put into helping students succeed. Though my career interests and pathway have shifted, I am glad to have had the exposure that I did, as I feel that I am a much more improved and an enriched individual."