Staff Spotlight: Josh Coldagelli, CEA CAPA Academic Coordinator
Josh Coldagelli is an academic coordinator for CEA CAPA. His responsibilities range from registration services, processing inquiries in Parchment about transcripts, and assisting in academic cases like low GPA, accommodations, and grade appeals. Additionally, he manages relationships with internal teams like Institutional Relations, Program Development, and Marketing as well as external stakeholders.
WHAT IS YOUR ACADEMIC AREA OF FOCUS AND/OR INTEREST?
After working in on campus roles for close to 10 years, I was interested to see what it's like working in higher education off campus. So far, I am loving it. As an academic coordinator, I focus on academic records by collaborating across departments to ensure students have impactful study abroad opportunities. To break it down further, I manage and fulfill transcripts and student records and partner with main stakeholders like program development (PDEV) to create, edit, and submit syllabi for approval from the University of New Haven – our school of record. Working with PDEV is interesting because I get to help onsite staff develop and integrate European standards to U.S.-based institutions.

WHAT IS YOUR PROFESSIONAL BACKGROUND?
I received my bachelor's degree in communication arts from Trinity Christian College in Palos Heights, IL and earned my master's degree in sport administration from Central Michigan University (CMU). During my time at CMU, I served as a graduate assistant for the men's basketball team. That's where I quickly discovered my passion wasn't in athletics, but rather in higher education. When my wife got placed in Phoenix for Teach for America in 2019, I started working at Arizona State University (ASU) as the coordinator, senior for the recruitment experience and communication team. In that role, I met with academic colleges, planned and executed recruitment processes during campus visits, and developed digital communications sent to prospective students.
HOW LONG HAVE YOU WORKED FOR CEA? WHAT ROLES HAVE YOU HELD?
I have worked at CEA CAPA as an academic coordinator since May '22.

WHAT DO YOU THINK MOST OF YOUR COLLEAGUES ARE SURPRISED TO LEARN ABOUT YOU?
I think my colleagues are surprised to learn that I worked in athletics prior to pursuing study abroad careers. While I played basketball in middle school, coached basketball in high school, and managed collegiate athletes in a D1 program, I'm not an average archetype for basketballers. I traveled to Alaska and the Bahamas during that time, but since off season was for recovery in athletics, I wasn't introduced to international education until I changed career paths.

WHAT DO YOU THINK THE FUTURE HOLDS FOR THE FIELD OF STUDY ABROAD?
Everything feels bright and bold when I look toward the future of study abroad. While I realize I am new to the field and the world continues to change, I am excited to see DEI initiatives develop and evolve moving forward. A formative and impactful experience that impassions me to CEA CAPA's mission is when I went on a family trip to Italy in Summer '19. I met my extended family I connected with five years prior and found it an immense privilege to experience firsthand. We shared a meal and toured the family farm in the village of Coldagello, where my great grandpa emigrated from. I learned lessons on problematic aspects of our heritage, and I look forward to assisting students in finding experiences like this with CEA Study Abroad programs.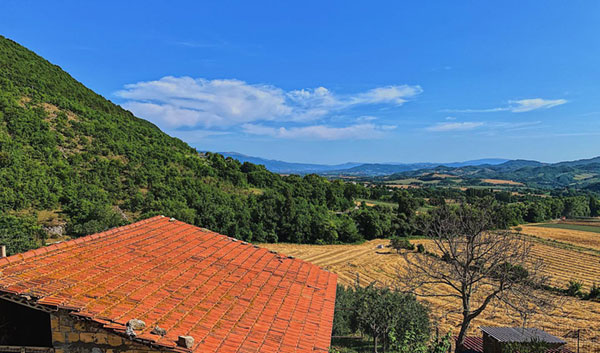 Interested in partnering with CEA CAPA on a new destination or program? Reach out to your
CEA CAPA Institutional Regional Director
today.
---
Explore our CEA Staff Directory.