Touring Edinburgh, Scotland in One Weekend
One of the most wonderful and convenient aspects of living in London is the easy access to trains. You can get all the way from King's Cross Station, which is located in central London, to Edinburgh, Scotland via train in just under five hours!
I've definitely capitalized on this convenience, and my roommates and I decided to spend another weekend trip traveling to Edinburgh, which is one of the most beautiful places I ever visited. The weekend we spent there was one of the best.


Saturday
We hopped on the earliest train to Waverley train station Saturday morning, which departed at 5:45 a.m. We all slept through the majority of the ride, but made sure to wake up as we approached Edinburgh, as the views were just incredible: lush, rolling hills filled with sheep and other farm animals; sparkling deep blue water lined by rocky beaches; steep hills visible in the distance; picturesque villages scattered throughout. It was one of the highlights of the weekend.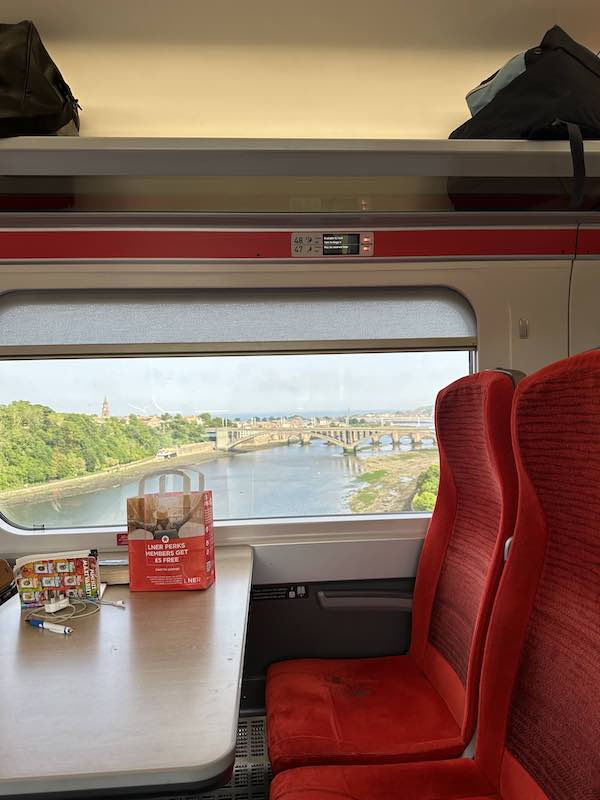 When we reached Edinburgh, our first stop was the Milkman café, a sweet and delicious little coffee shop just outside of Waverly train station. We then headed on a self-guided walking tour across the gorgeous old city of Edinburgh, which is filled with grand, gothic looking buildings, cobblestone streets, and many kilts and bagpipes! My absolute favorite part was seeing Victoria Street, which is a beautiful collection of colorful, funky stores, restaurants, and sights. It's said to have inspired Diagon Alley in Harry Potter!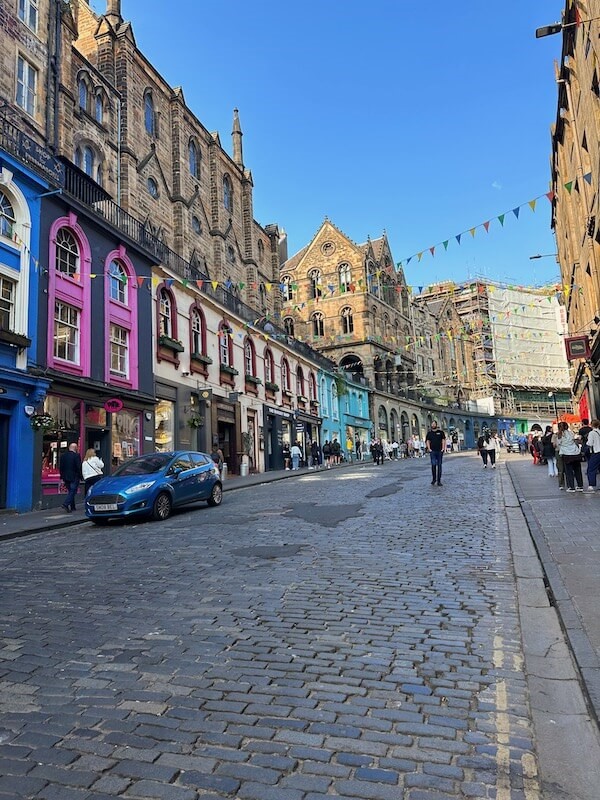 Our Airbnb was in a small village about 45 minutes outside of Edinburgh called Aberdour. Arberdour was one of the most unique, quaint places I had the pleasure of visiting, with old buildings lining the street and a tight path lined with lush trees and bushes to a beautiful, sandy, deep blue beach called Silver Sands. If you make a trip out to Edinburgh, I highly suggest visiting some of the villages nearby! They all have so much character, and are all unique.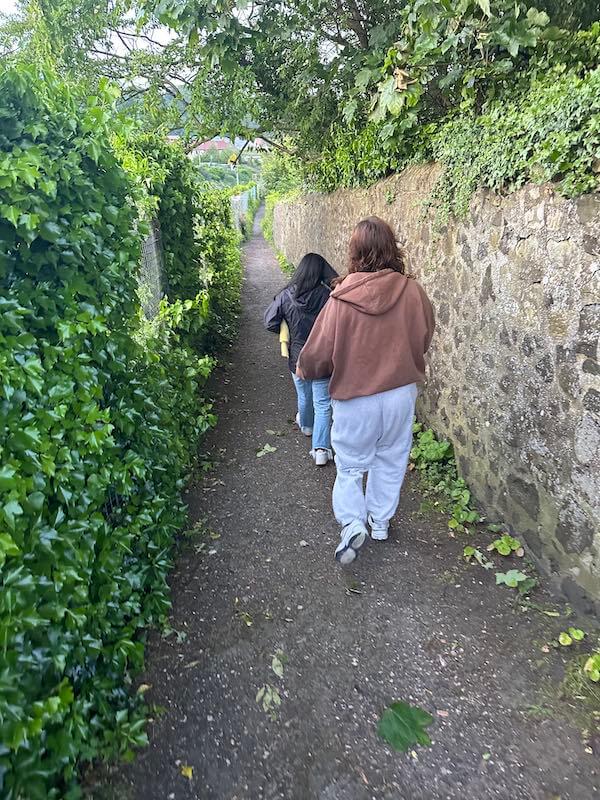 We spent the night at Silver Sands Beach, with waffles and brownies delivered by one of the only three restaurants open after 10 in the town. The night was beautiful, set with a bright pink and orange sunset, and it was by far one of the best nights from my whole study abroad experience.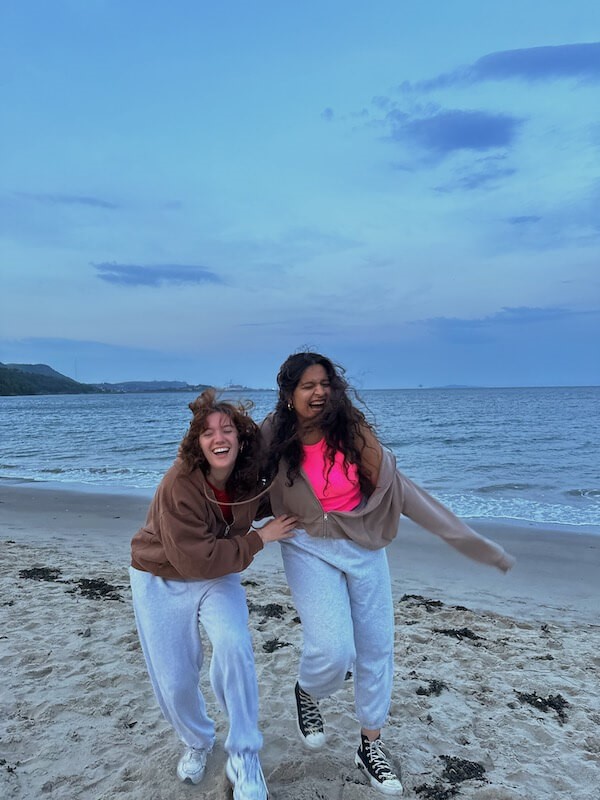 Sunday
On Sunday, we headed to St Andrews golf course, which is considered to be the oldest course in the world. We wandered around the historic golf resort and grabbed a delicious lunch from a traditional pub in the area, before hopping on a bus back to the train station and then a train from there straight to King's Cross.
Wherever you're studying abroad with CEA CAPA (especially if you're in England!), I really highly recommend traveling, exploring, and appreciating your host country and countries nearby. I was so surprised at how different the beauty of Scotland is to that of London, and your host country will no doubt be able to surprise you as well.

Mariam Hassan is an official blogger for Summer '23, sharing her story in frequent posts on our blog. A Biology, Society, and Environment major at University of Minnesota, Twin Cities, she's studying and interning abroad in London this semester. All views expressed are her own and may or may not reflect the experiences of other students.
---
Mariam Hassan is the Content Creator - Blogger.