Prior to going away to
study abroad with CEA CAPA
I was a full-time student, working two jobs and doing an internship. The workload and stress definitely took a toll on my creativity. I was ready to get away. I felt uninspired and honestly a little burnt out. I knew what I needed was to get away from my normal daily routine and go somewhere completely out of my comfort zone.
Italy
was the perfect place for me to regain my passion, inspiration and creativity as I was marveling over the ancient ruins of
Rome
, the masterpieces of Michelangelo and eating delicious Tuscan cuisine. I studied in
Florence
, Italy for the four-week art and business program. Florence was the ideal environment for regaining creativity as it was the birthplace of the Renaissance and home some of the most famous artists, scientists, musicians, and architects. I fell in love with Florence and a place that was thousands of miles away felt like my home away from home.
About Me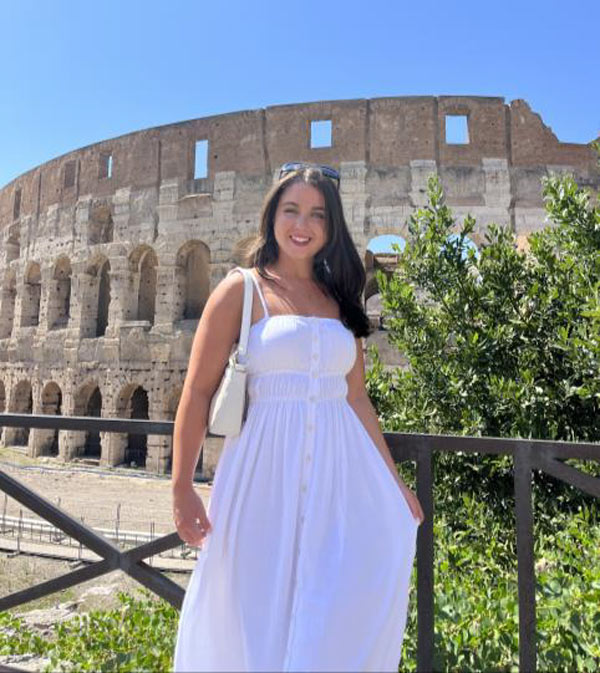 A little background about me, I am a current Senior at Point Park University, and I'm majoring in Marketing and Social Media. I work as a content creator for American Eagle Outfitters, so in my daily life it is crucial for me to stay creative and like I had previously mentioned, I had found myself longing for a change.
I'm so thankful for the opportunity to study abroad because it reignited a spark for me. I think that we are all explorers deep down, and being able to immerse yourself in a new culture and see things you only thought belonged in history books allows us to connect truly with who we are and learn so much more about ourselves in the process. I made so many new friends and connected with people from all walks of life.
Studying abroad
is a once in a lifetime opportunity that allows you to grow your understanding of the world.
Academics While Abroad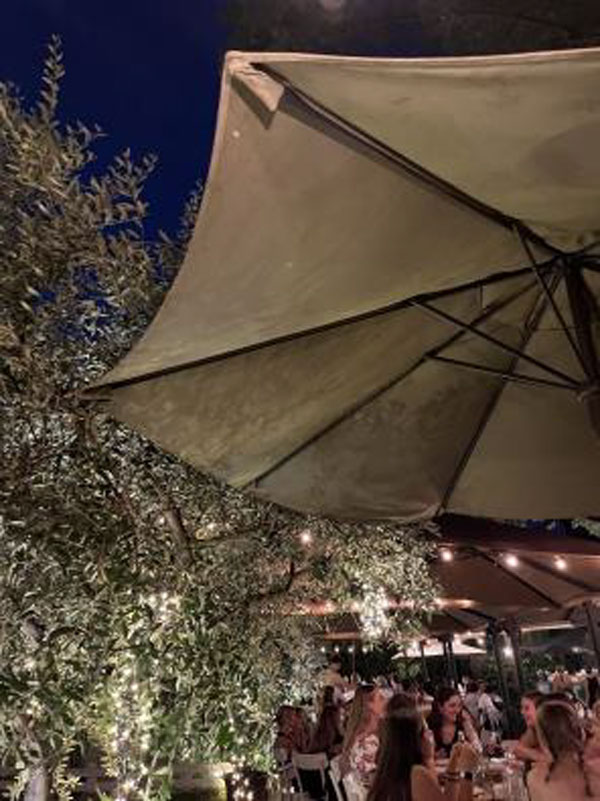 Academics are the most important aspect of studying abroad and like anything in life it's important to find the right balance. During my time abroad, I typically had very packed full weeks since I was only there for a month. I traveled to 13 different cities and 3 countries while attending all my classes and receiving good grades. Here are some of my tips on how to stay on track with your academics while also enjoying time with friends and traveling.
• Plan your weeks out in advance. Know when your presentations and exams are and plan around them. The syllabus is your best friend.
• Set boundaries. It can be hard when living amongst piers who may be in different classes than you and have different workloads/schedules.
• Get your work done right after class so you have the rest of your evening at your leisure.
• Utilize your weekends and weekdays after class for travel. I made the most of my travel time by studying during downtime, at the airport or on a train.
Living Like a Local
A big thing for me while studying abroad was that I really wanted to get immersed in the culture as if I were a local living there. Prior to going I did a lot of research on things to do and see in Florence, but I knew I wanted to get a local's perspective. I made an effort to talk to and get to know some people who have lived in Florence their whole life. I asked them where the best places to eat, shop, grab a coffee, and hangout were. Not only does this give you a better experience, but it also helps you connect with people.
My CEA CAPA Experience
Arrival
Upon arriving in Florence, we were greeted at the airport with signs and very friendly staff who escorted us to the taxis. Once we were dropped off, we were greeted by another staff member to get us settled into our apartment. This made the experience very smooth and easy with jetlag and all.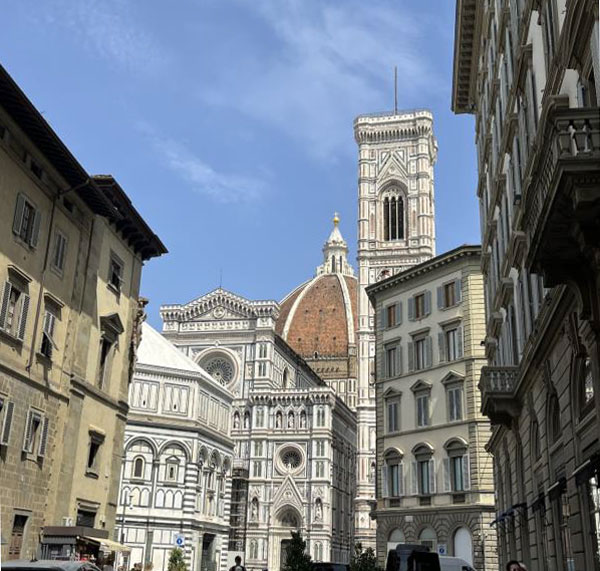 Orientation
Orientation began at 8 a.m. the next morning after arrival. We started our day at a café that served us cappuccinos and croissants. We then made our way over to the CEA CAPA Study Center where we were divided into groups to go over different guidelines, expectations and safety for the duration of our program. Once the presentation was over, we headed over to Lorenzo de Medici for delicious pizza! Once our stomachs were full it was time to walk some of it off! We were led on a guided walking tour of the city to get our bearings and then were free for the afternoon.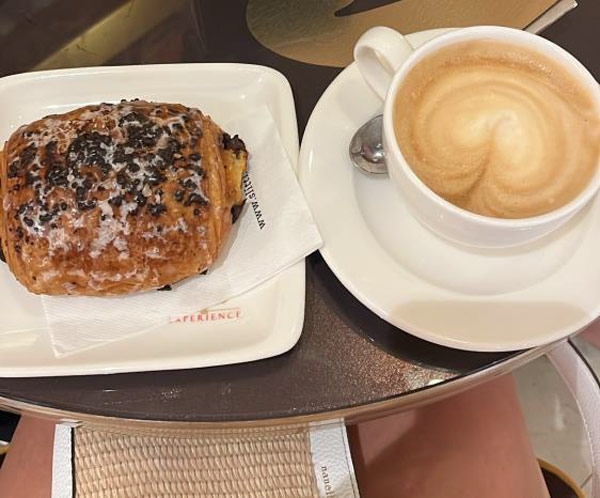 Lucca Day Trip
One of the included trips with CEA CAPA was to the city of Lucca. Lucca is known for its ancient walls that surround the city and served as a barricade from the Florentines during the Renaissance era. These walls were built in the 1600s to 1700s for military purposes and they now are a park with walking/biking trails. While we were in Lucca, we spent the day wandering the city streets and taking in all the history and charm that the city had to offer. We also took a guided bike tour of the famous city walls. It was not crowded or touristy at all which was very refreshing compared to some other famous cities in Italy I visited. The town has so much to offer from shopping, climbing the bell towers, and enjoying the company of friends over lunch in the square. This city will really capture your heart with all that it has to offer, and it was one of my favorite days while being abroad.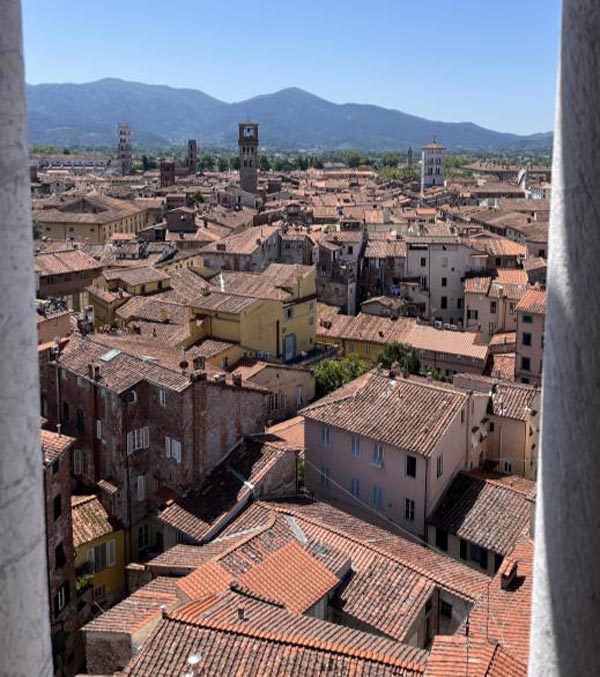 Cooking Class
Italy is known for having some of the best food in the world, so it is only fitting to take a cooking class from people who have mastered the art of it. CEA CAPA provided us with an immersive cooking experience at the Chefactory Cooking Academy Florence. During the class we learned to make a lemon mint sorbet, pesto, a vegetarian Bolognese sauce, an eggplant and tomato appetizer, and fettucine noodles from scratch.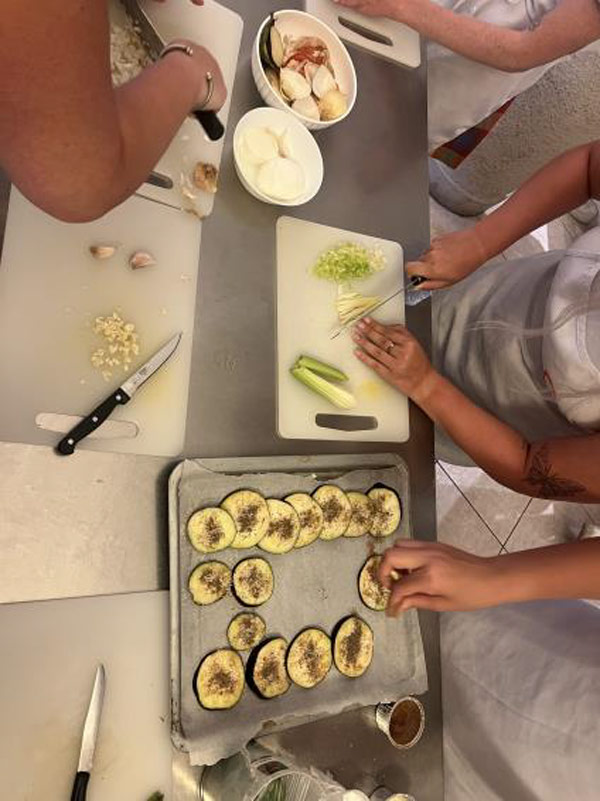 The chefs taught us all the proper techniques for chopping, slicing and dicing. After all the food was prepared, it was time for the best part of all. We got to eat it! We all sat down together and had a family style dinner as we passed around the bowls of pasta that we were so proud of and cleansed our pallets with the lemon mint sorbet.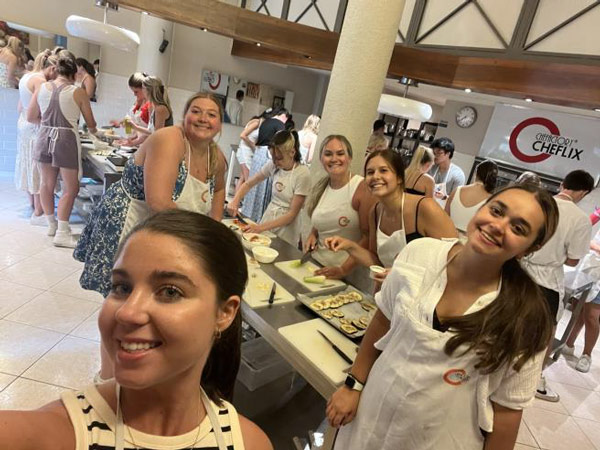 Farewell Dinner
The farewell dinner was as bittersweet as it gets. It was a lovely evening underneath the strung-up lights in the garden of the restaurant Beppa Fioria. They served us three courses; Appetizers with an assortment of meats, cheeses, bread and vegetables, followed by the famous Florentine steak and potatoes and tiramisu for dessert.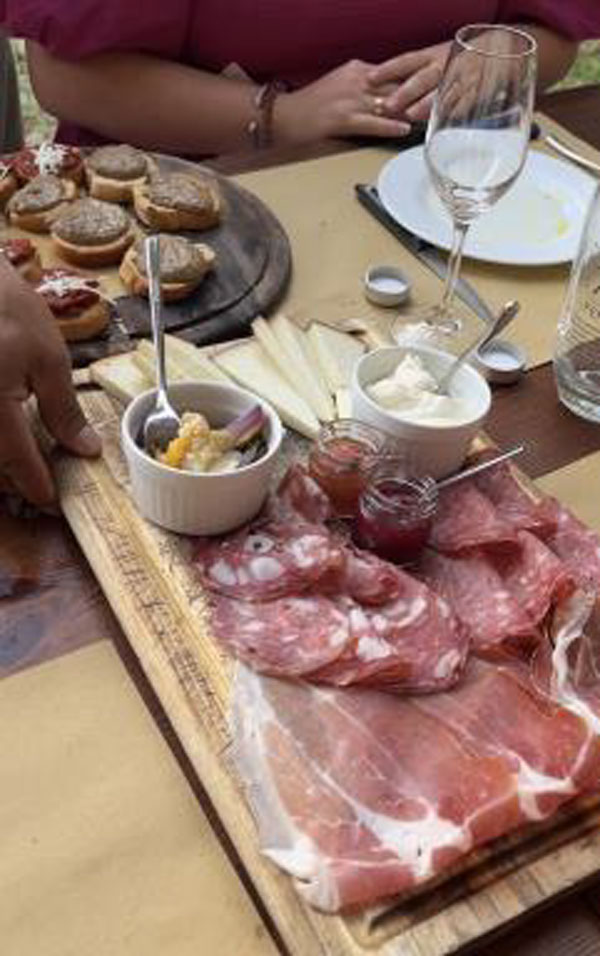 The evening was very well put together, and it was the perfect way to wrap up the program as students and faculty were all together to for one last hurrah! I sat with my closest friends, and we talked and laughed the entire dinner recapping our experiences and all the memories we made together.
---
Read more about our CEA CAPA Content Creators.