Good Views and Kangaroos in Australia
Recently, while
studying abroad with CEA CAPA
, I had the privilege to go to both the Featherdale Sydney Wildlife Park and visit the Blue Mountains.
Featherdale Sydney Wildlife Park
Our first stop was the Featherdale Wildlife Park. Upon arrival, we were instantly greeted by wallabies just hopping around waiting to get fed. I was caught up and forgot how much of the park was left to see because of how cute these little guys were. I thought to myself, there is no way it can get better than this, but it just kept getting better. The next section was where the koalas were, and they were so cool that they didn't even look real. The koalas were so fluffy that I thought they were just stuffed animals.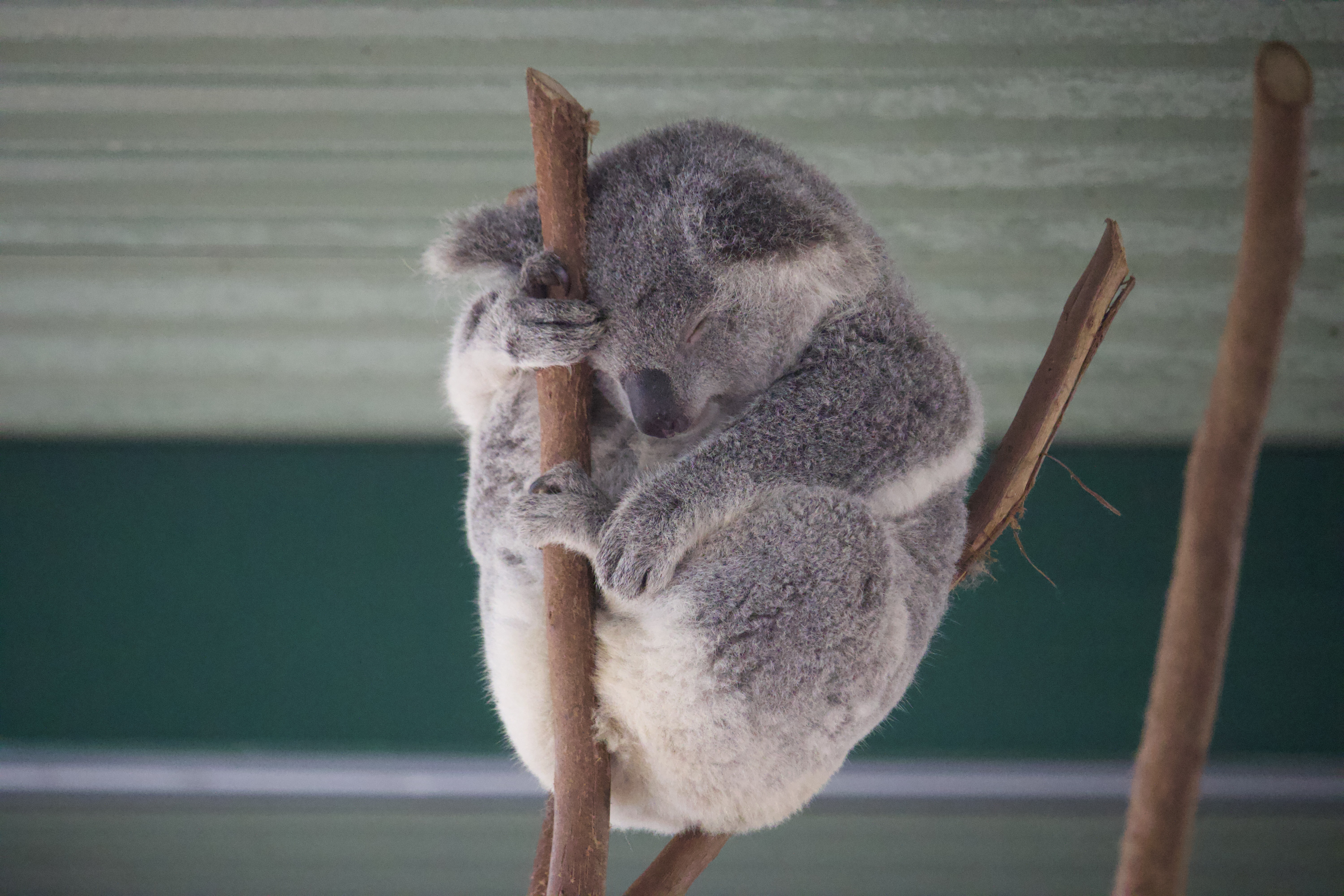 Just when I thought that'd be the highlight of the day, I was wrong again. There were kangaroos and joeys we chilled with and fed. This, along with
studying and interning abroad in Sydney
, was a once-in-a-lifetime experience for me, and for sure a bucket-list item. I've always wanted to see a kangaroo, but actually petting and feeding one was amazing. I spent the majority of our time feeding all the kangaroos I could. There were even moments when multiple kangaroos would fight and push each other to get some of the food, which was hilarious.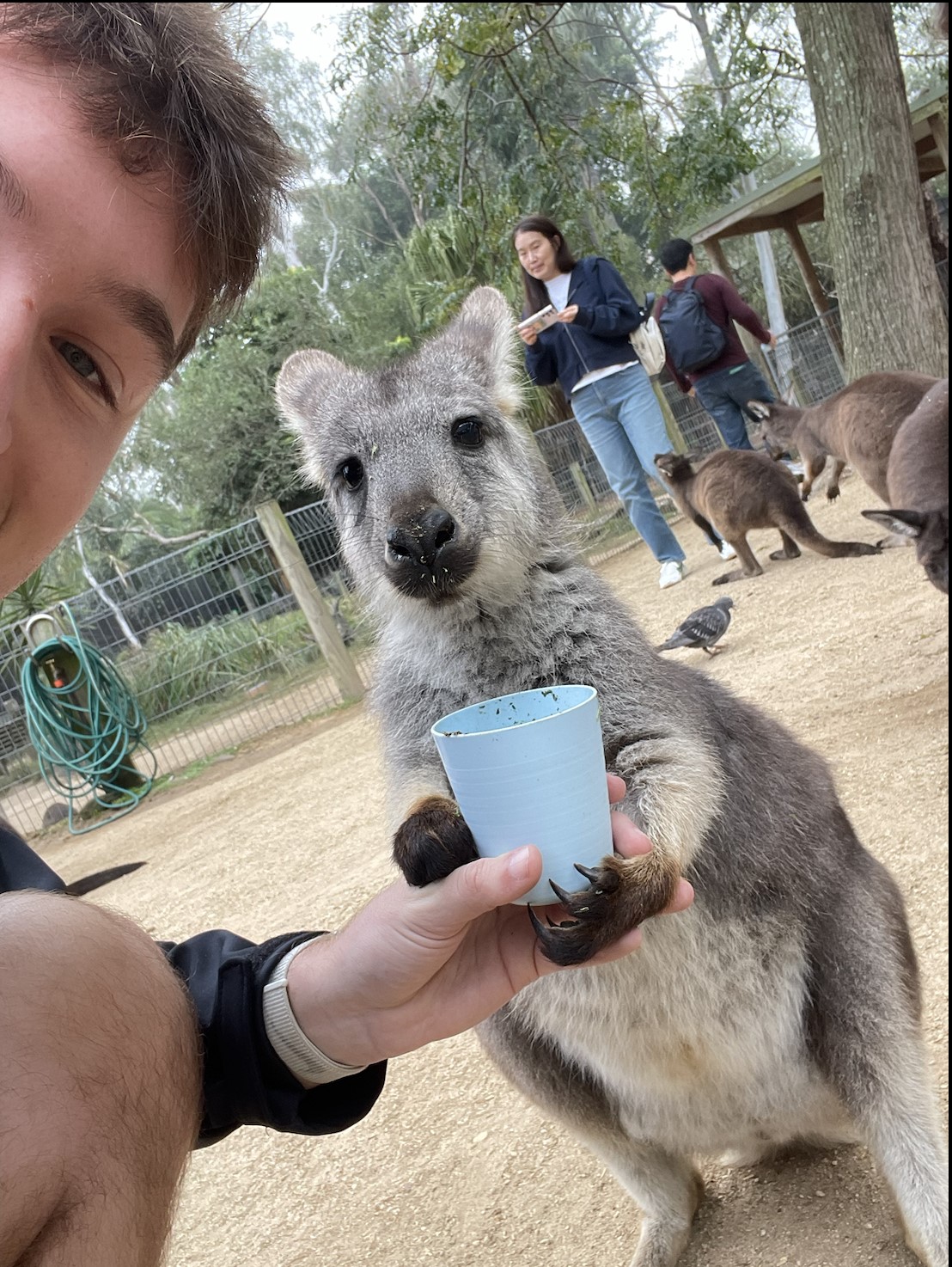 There were so many different animals that I hadn't heard of but loved. For example, there were tree kangaroos, which I had no idea existed. However, I also saw a bunch of animals native to
Australia
like the saltwater crocodile, the dingo, and the quokkas which might be the cutest animal to exist. All in all, I had a once-in-a-lifetime experience during my time at the Featherdale Wildlife Park, and that wasn't even the end of the trip.
Blue Mountains
Up next were the Blue Mountains. Our tour guide called it the Grand Canyon with trees, and it was that and much more. It was a mind-blowing view with tons of rich history behind it.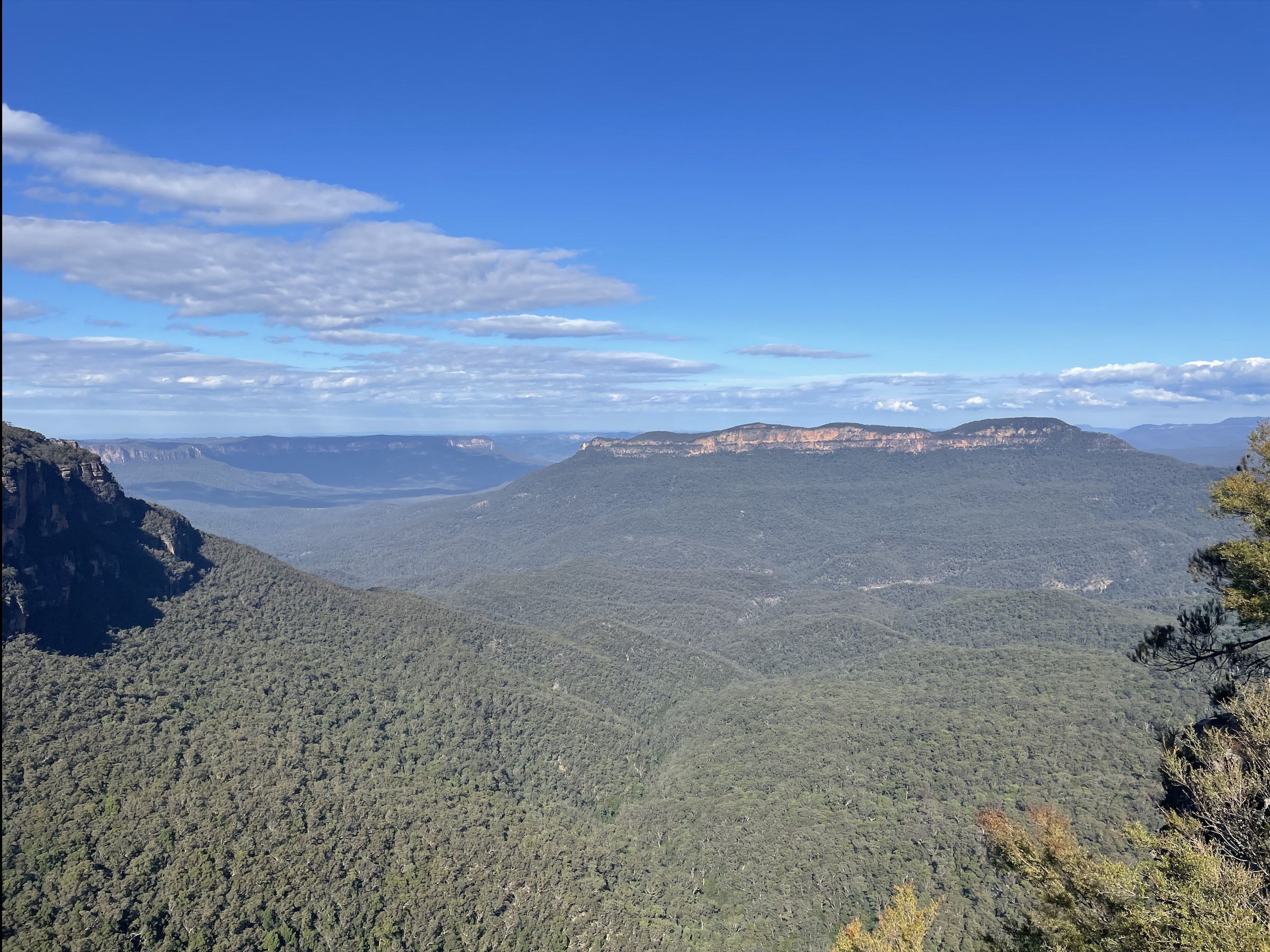 When we arrived at the entrances to the trails they were in the middle of a controlled burn of part of the area. This was an incredible sight to see and the tour guide explained that wildfires are very dangerous in Australia so it is important to do these controlled burns. Most of the trees causing these fires are the eucalyptus trees, they shed thin bark and it just sits on the ground waiting to burn.
Since they were in the middle of the controlled burn we weren't able to do all the trails we were intending on doing, however, we still got some amazing views. Most of the trails were on the side of the mountain with really cool walkways to get to different lookout points. I was amazed to hear that only around 10% of the mountains have been explored. This peaked my interest as I am sure there is so much more to these mountains that we do not know about.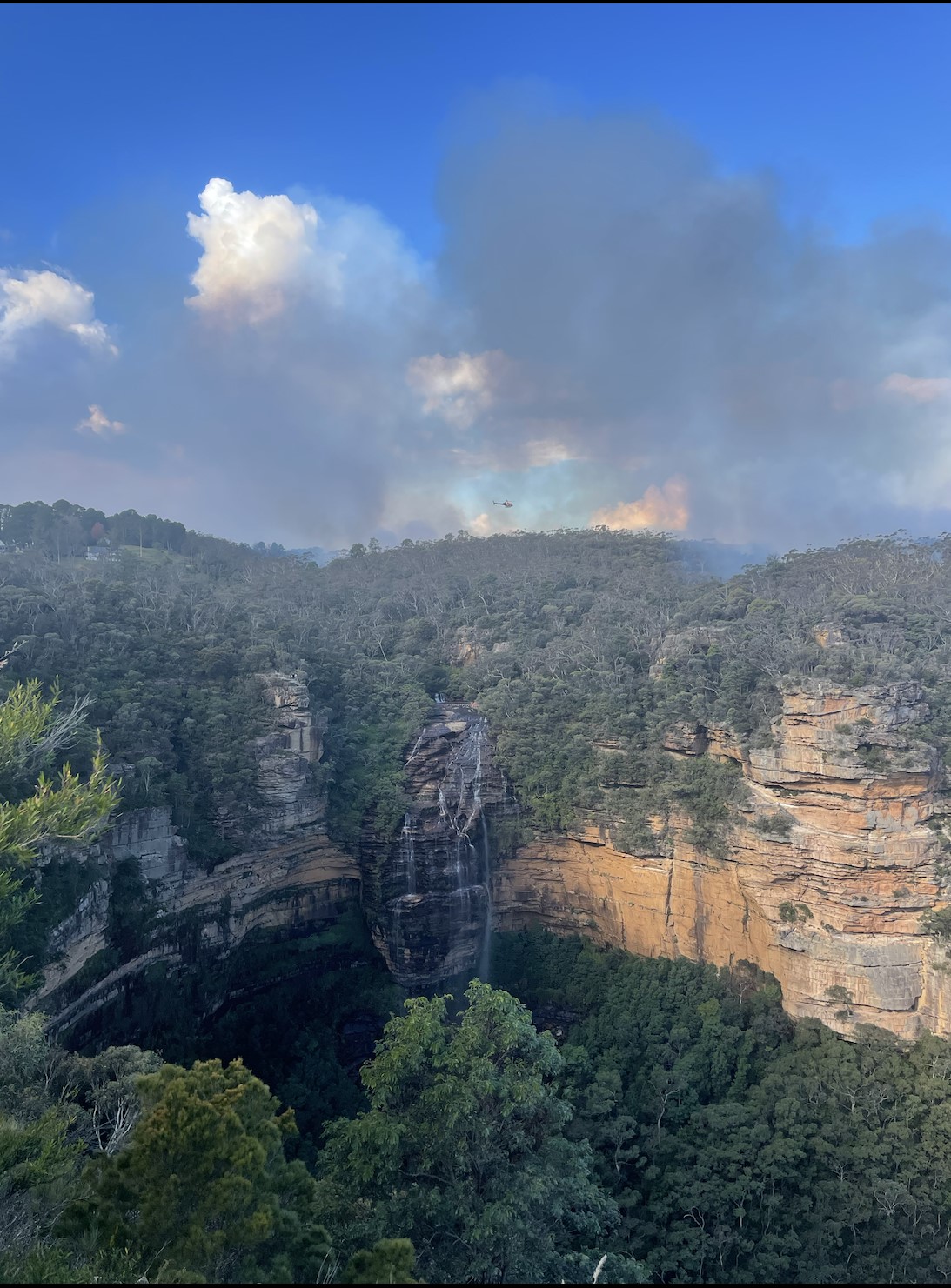 What a day! With tons of trails in the Blue Mountains, I definitely will make my way back to check out more of them.
Jason Bliss is an official blogger for Summer '23, sharing his story in frequent posts on our blog. A Marketing and Supply Chain Management major at University of Pittsburgh, he is studying and interning abroad in Sydney this semester. All views expressed are his own and may or may not reflect the experiences of other students.
---
Jason Bliss is the Content Creator - Blogger.