Learning the Ins and Outs of Culture, In and Out of Class
There is nothing like going halfway across the world to gain a global perspective. Though some may say there's an easier and more local way to learn about a new culture and develop your critical thinking, I would argue otherwise. You can only learn so much in Spanish class, even so, nothing that compares to what you might learn in the ultimate Spanish course: living and learning in Spain. Of course, this concept isn't limited to any particular place. There is no country too big or too small, too close or too far, as long as it's not your own. It's there, away from home, where you will learn more about yourself and others than ever imaginable!
When I studied abroad in Seville with CEA CAPA last semester, I went full in! And by that, I mean I switched my phone into military time. Just kidding. Though that did take some adjusting to, there were many other ways in which I embraced this new culture. I took after the locals: sipping coffee on restaurant patios and taking siestas (nap time). These simple daily activities were part of the Spanish lifestyle – and I sure wasn't complaining. However, my immersion didn't stop there. I also participated in special cultural occasions, advanced my knowledge of Spanish history at museums and other sites, and broadened my perspective along the way with included program excursions. In my eyes, this was the only way to do it! I recommend this type of cultural immersion and elevated learning experience to every study abroad student.
Outside the Classroom
What's unique about studying abroad is that the learning doesn't stop when you step out of the classroom. During school hours, I gathered a great deal of interesting information regarding typical Spanish values and history from my two Spanish literature classes, taken at a local partner institution, and the CEA CAPA course titled "The Culture of Food and Wine in Spain." While the content I learned in the classroom was concrete and informational, it was further enhanced by things I experienced on my own. It is utterly incredible to visit palaces, cathedrals, and other structures that have been around for hundreds of years, much longer than anything we see in the U.S.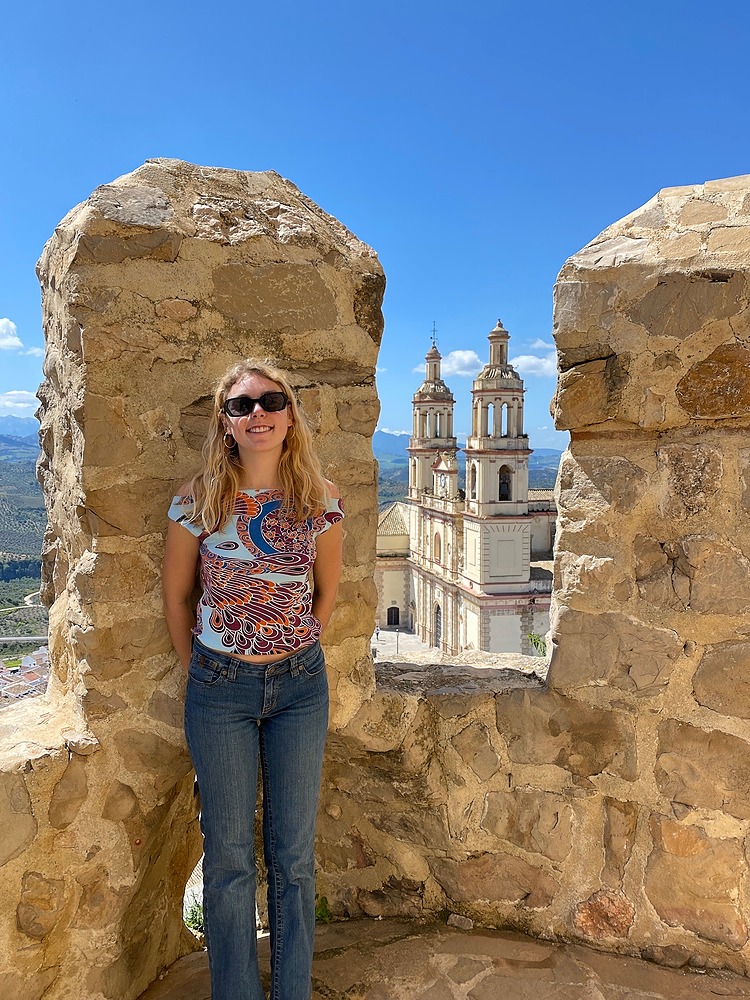 Seville is a city full of these incredible historical landmarks: la Giralda (the belltower of the Cathedral), la Plaza de España, el Torre del Oro, as well as various art and history museums. Though I'm not like my father who must read every word on posted signage, I did take it upon myself to learn about the places I visited. I connected various aspects – architectural style, painting subjects, stories of important figures – to what I learned in my class earlier that week! I felt accomplished and knowledgeable each time I drew these connections between abstract subjects and the real world. Our planet is extremely diverse, but we spend most of our lives in our own little regions, surrounded by what we already know and are used to. Learning about the history and beliefs of a new locale sharpens critical thinking skills and allows you to see things in a new light. Maybe what you thought was "right" before is different than you imagined it to be? These are important questions to ask.
Fabulous Food
Of course, I cannot speak of connecting with the local culture without mentioning the food abroad! Tapas, an essential part of local Spanish cuisine, are small plates, like appetizers, which you order multiple of. They are perfect for sharing, trying new dishes, and saving money – it doesn't get better than that! Tapas are such an integral part of the Spanish lifestyle that the act of going to eat them has its own special verb: tapear! While the experience was always delicious and enjoyable, it was also interesting to consider the peculiarities and characteristics of the eats.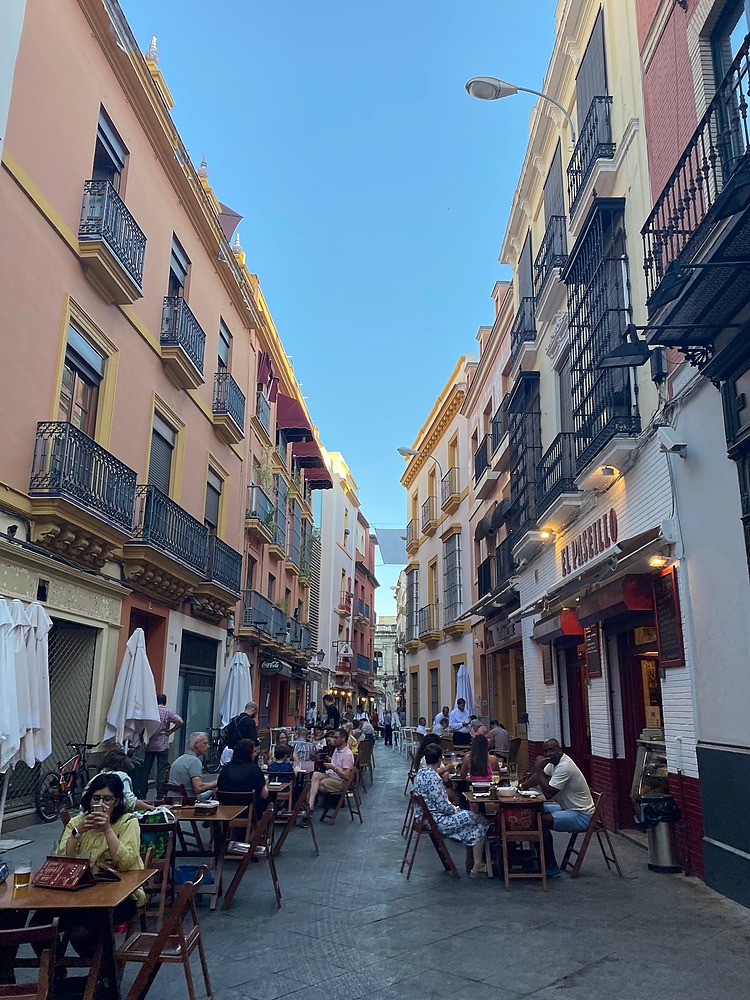 For Spaniards, these moments over food and coffee with friends is a time to connect and relax. Out at the traditional neighborhood cafes and restaurants, over a cold glass of Sangria and a steaming plate of croquettas, we observed the local's experience firsthand. Besides just the simple intrigue of cultures other than your own, they can teach you more about humans in general – priorities, values, and desires – which in turn can teach you more about yourself!
Cultural Festivities: Feria
One of the coolest, most unique experiences I had studying abroad was during the week-long festival called Feria, which celebrates the start of spring. Right down the street from my apartment, a huge plot of land was dedicated to the festivities. Thousands of temporary tent structures surrounded a towering entryway covered in lights. We waited for this week for what felt like forever! Construction started significantly before that week and men and women alike prepared their elaborate outfits for the celebration. There were hundreds of stores around town dedicated to selling the traditional feria attire: long patterned dresses, special shawls, hair pieces, shoes, and other decorative accessories.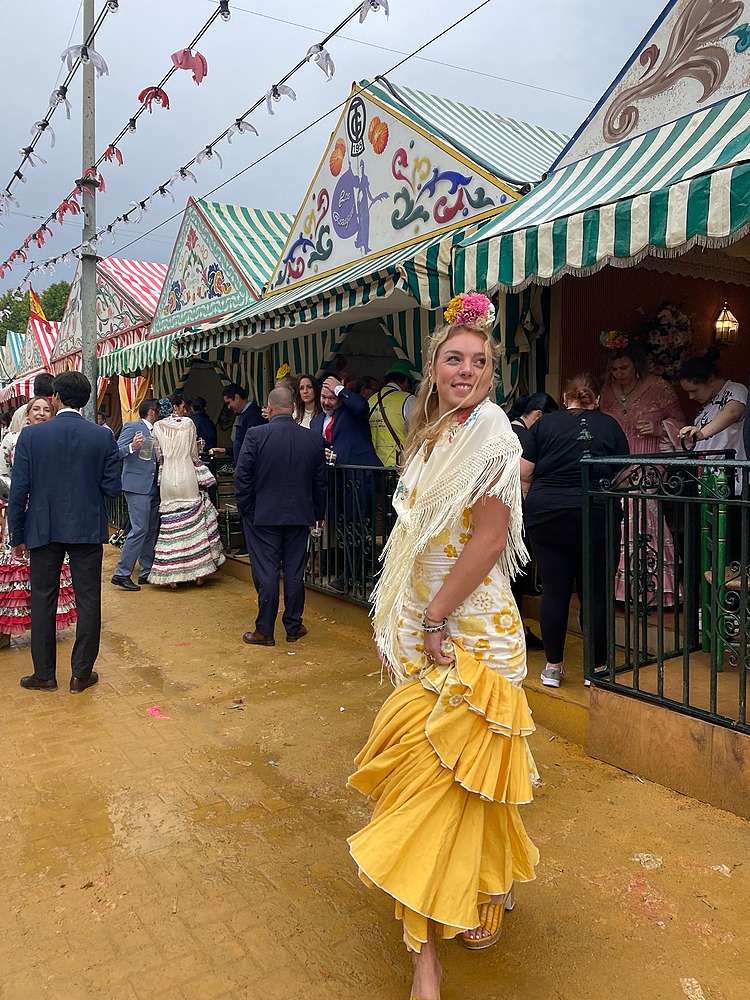 I purchased my own dress at a second-hand shop and acquired the adornments to match. Over the course of the week, for which both students and workers had off, we walked down the street to attend the fair. We drank the traditional drink (called Rebujito), ate traditional foods, and danced the traditional dance (Sevillana/Flamenco). You could (almost) not tell we were a group of American girls trying to blend in! I realized the importance of experiencing things outside of your comfort zone, all while having fun.
Don't Stay Put!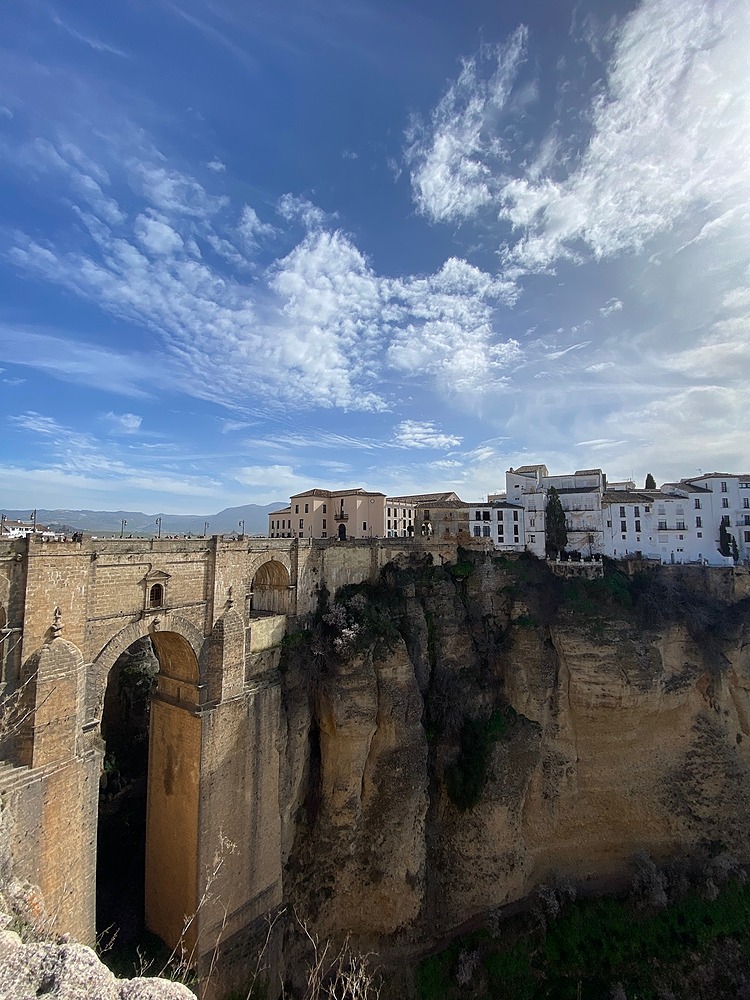 If you decide to choose Europe as your study abroad destination, people may mention the ease of weekend travel between countries. Though I visited various destinations by plane, I really appreciated the expeditions to nearby communities – other Southern Spanish cities reachable by bus or train. In Ronda, we marveled over the incredible bridge and in Granada, got a glimpse at the Arab influence in the region. These experiences extended my knowledge and understanding of Spanish culture: elements of art, history, foreign influence, religion, and food. The combination of these together represent Spain's distinct and vibrant culture.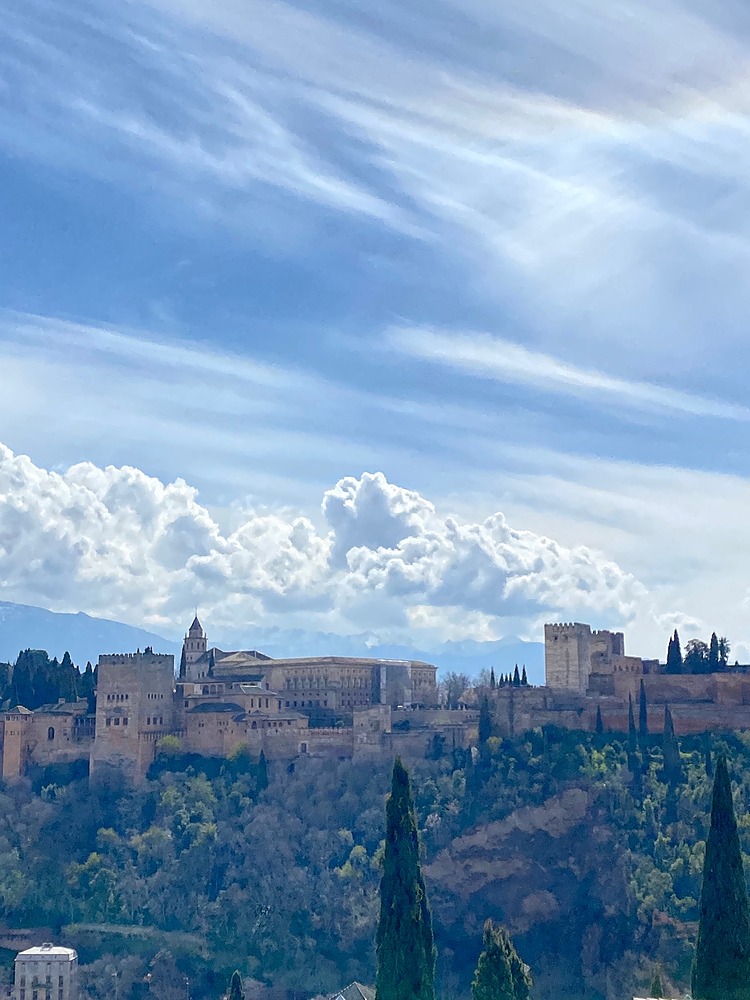 Studying abroad in Spain is a once in a lifetime opportunity and one I highly recommend now that I'm on the flip side as an alumni ambassador. Though the decision to leave the life you're familiar with can be quite daunting, there are a plethora of resources to assist students in arranging experiences in new places. Once you're there, the effort pays off in more ways than one. Get involved, people-watch, participate, learn, wander, and enjoy.
---
Lily Gould is the Spring '22 Alumni Ambassador in Seville, Spain, and is currently studying at Chapman University.