For my first photoset, I explored Barcelona by foot during class breaks when I
studied abroad with CEA CAPA
. I captured the most beautiful city views and what it's truly like walking around the neighborhood near the CEA CAPA Barcelona Study Center. The detailed architecture on La Rambla makes for the perfect afternoon stroll I regularly took during class breaks.
What I Captured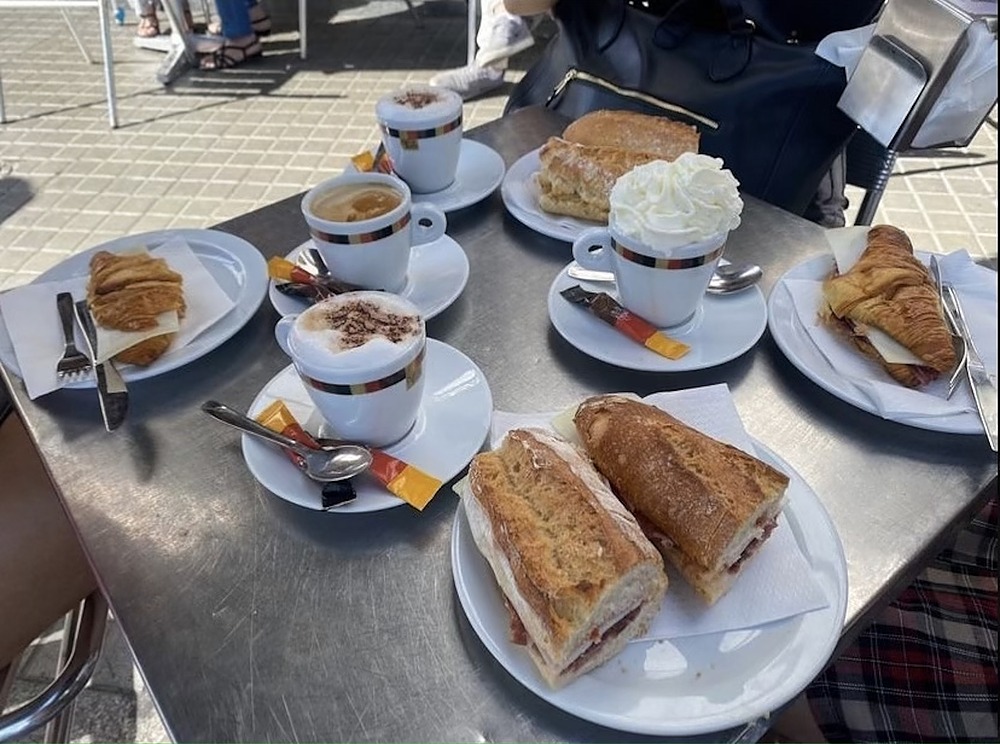 My new friends and I loved having breakfast at Cafe Zurich. On this day, I had an amazing bocadillo and cafe con leche right across the street from CEA CAPA. There is an amazing cafe on just about every block where you can get a quick coffee or sit down and have a tasty treat with company.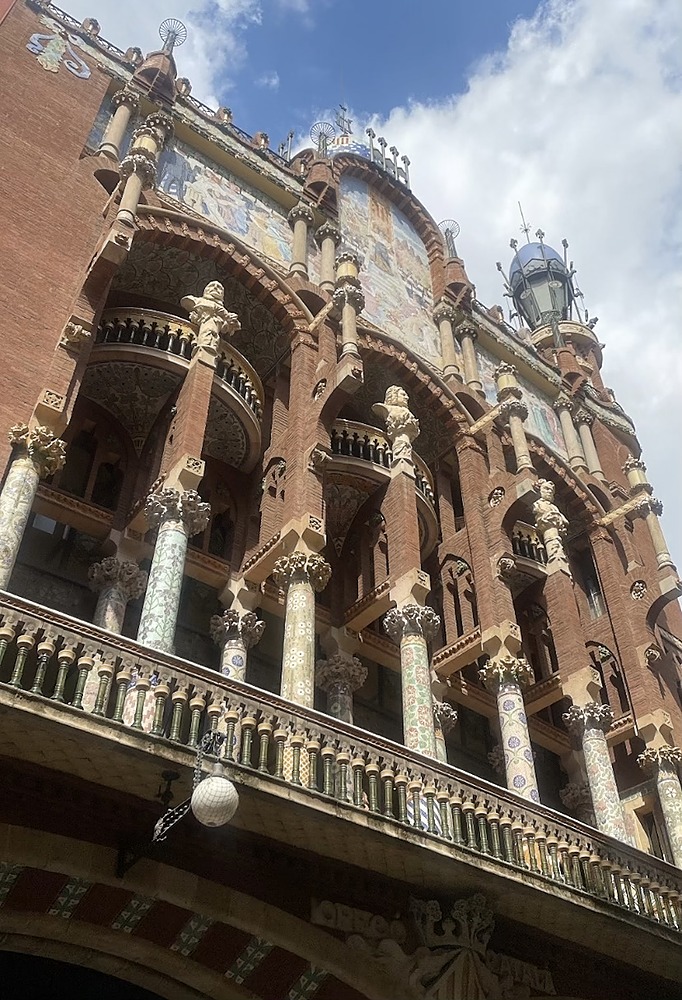 There is really so much to see in this area, sometimes it sneaks up on you. I was casually walking around and stumbled upon the Palau de la Música, just a 10 minute walk from the CEA CAPA Study Center!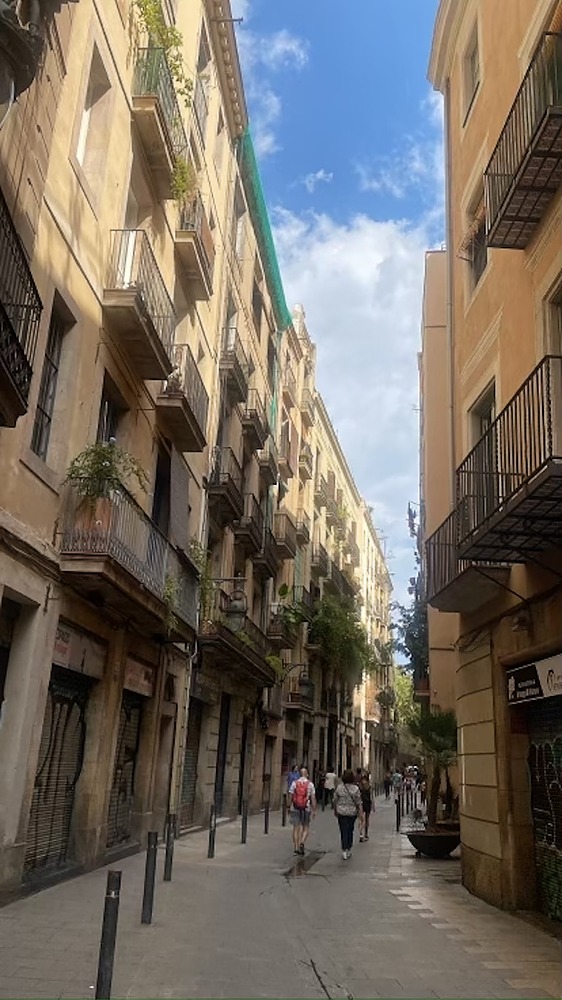 Beautiful architecture in the streets close to Placa de Catalunya with tons of Spanish shops, authentic restaurants, and inviting cafes! The shops around this area are endless. Anything you may need is nearby, which makes the location so practical. From clothing, to pharmacy and school supplies, everything is right there at your fingertips.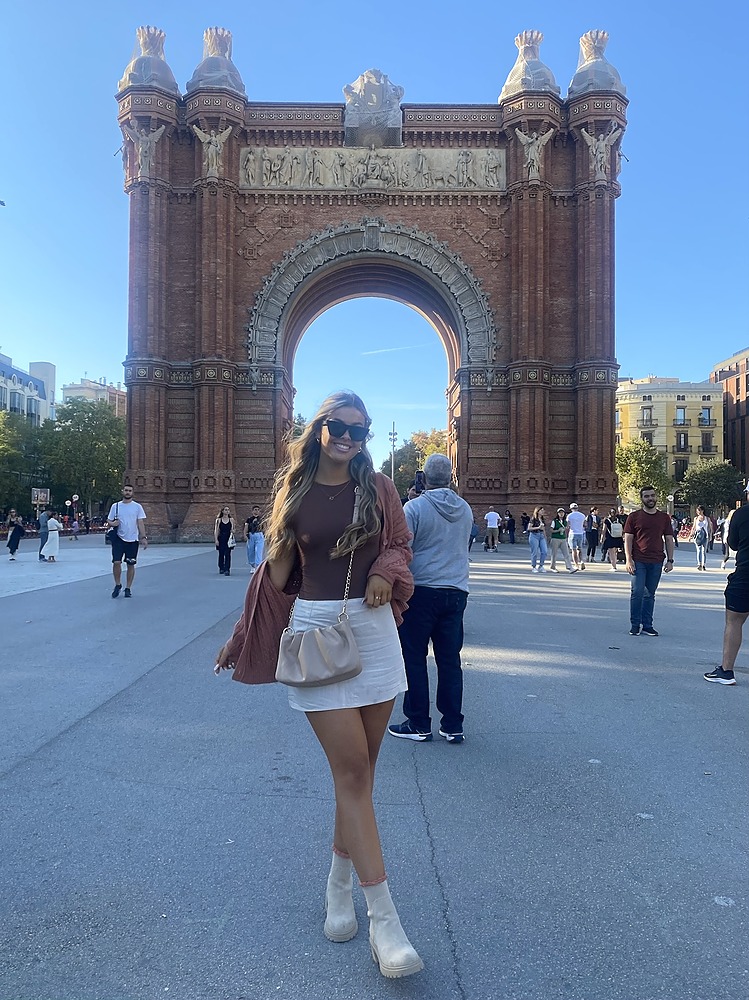 The iconic Arc de Triunfo is only a 15 minute walk from the CEA CAPA Study Center.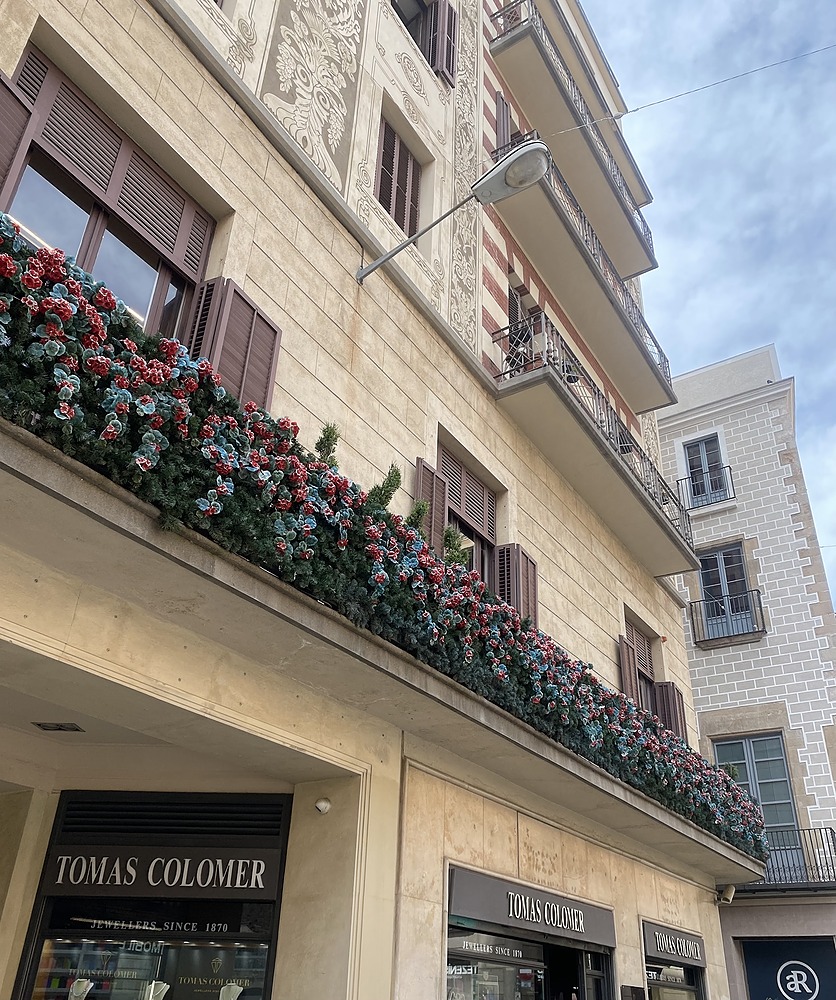 I took this photo while walking on the street right next to CEA CAPA Study Center that has all the shops you could think of!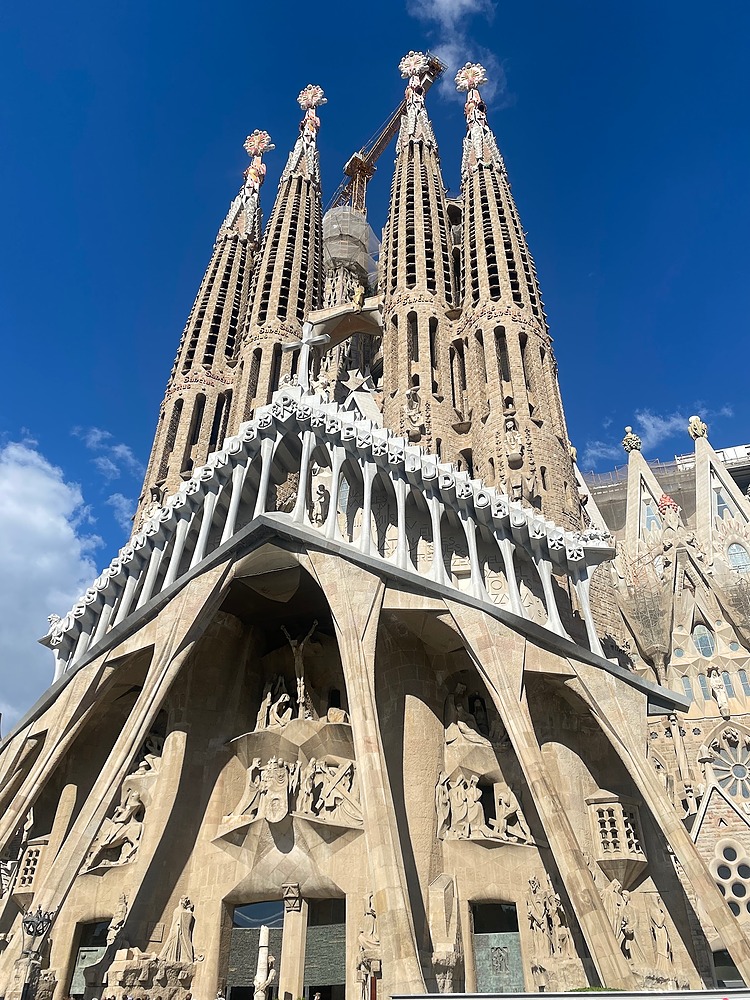 One day I had a super long break during my study abroad classes and decided to take the half hour stroll to La Sagrada Familia, which was so worth it!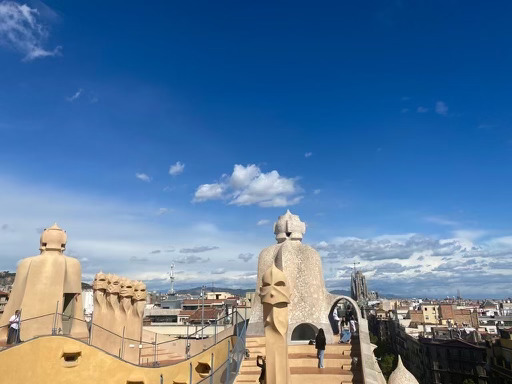 Gaudi's Casa Milà is only a 15 minute walk from the CEA CAPA Study Center. It's one of the most unique pieces of architecture I saw in the city! The architecture and buildings you pass by are unforgettable experiences. There is so much culture and history behind every building around the neighborhood which makes the city a million times more interesting and exciting. Just walking around and exploring can have you running into masterpieces you weren't even expecting to see, like how I ran into the Palau de la Música one day. This added so much to my Barcelona experience because it made me feel so included in the life and culture here.
My Pictorial Purpose
I fell in love with the neighborhood around CEA CAPA immediately. Through these photos, my purpose was to capture how close in proximity the location is to absolutely everything, which makes you feel so immersed in the culture and lifestyle in Barcelona. There is so much to do and so much to see that it makes going to class so much more fun!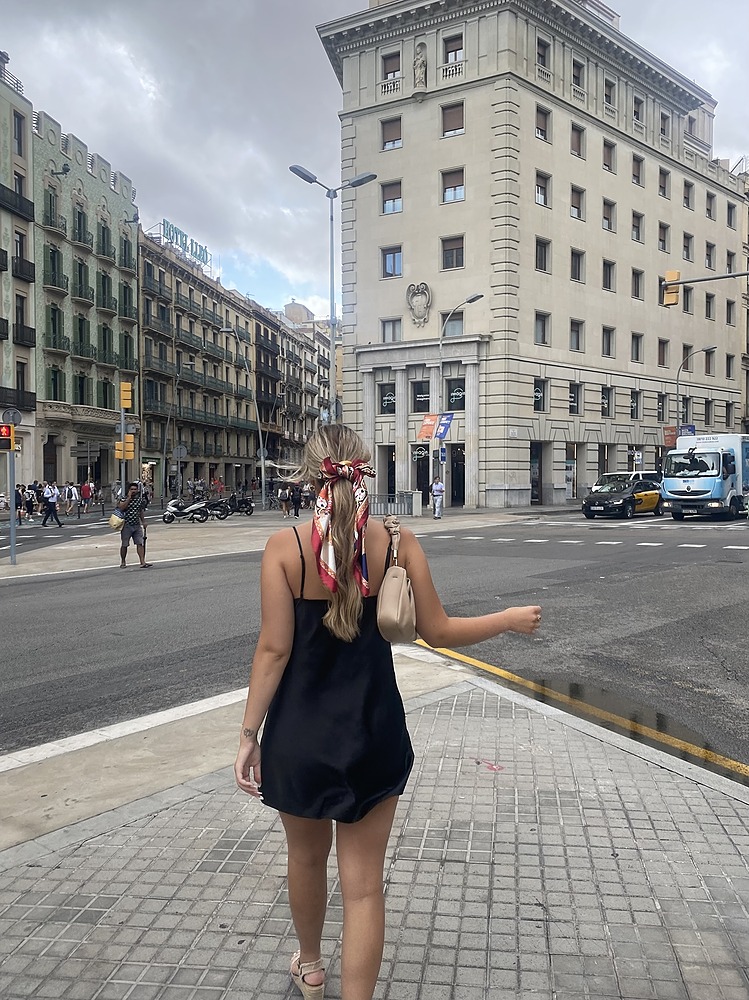 As a history lover, my decision to study abroad with CEA CAPA in Barcelona was successful and spot on. Taking these walks during class breaks or after class created some of my absolute favorite memories abroad I'll never forget. I am beyond pleased with CEA CAPA's decision on the location for this school and truly couldn't imagine it any other way.



---
Eleni Kroumpouzos is the Fall 2022 CEA Content Creator in Barcelona, Spain, and is currently studying at Providence College.