University:

Email Address:

Phone Number:

CEA is welcoming students abroad! We continue to refine our COVID-19 protocols and are actively monitoring the global health landscape to support the safety and wellbeing of our students and staff.
Learn More Get a Flight Voucher worth up to $1,000 when you apply with code* by August 25, 2022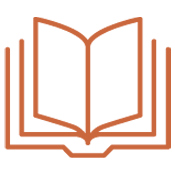 Internships to love in Galway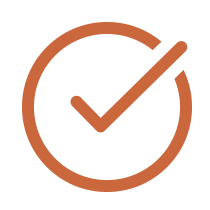 What's Included in your Program
From housing to excursions, our inclusions make studying abroad easy!
Personalized Pre-Departure Advising
Visa & Immigration Advising
Tuition and Registration
Onsite Orientation
City Tour
Onsite Staff Support
24/7 Emergency Assistance
International Emergency Service Support
Welcome & Farewell Events
Centrally Located Housing
Wellness Activities
Cultural Engagement
Language Exchanges
Volunteer Opportunities
Excursions
Student Clubs & Organizations
Host Institution Services & Amenities
Official Transcript(s)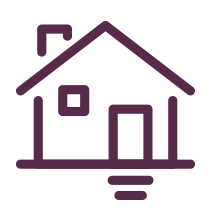 Galway Housing
CEA is adjusting our housing to meet recommended guidelines. CEA has implemented protocols guided by the CDC and local regulations, in addition to our housing providers applying measures as required by local guidelines and law. Students should expect to see the three factors below as well as other local regulations, in all CEA housing locations.
01
Limited Occupancy
CEA offers housing with occupancy limited to 2-3 students maximum per bedroom, depending on room size.
02
Social Contracts
Students will also agree to additional policies to safeguard the health of each person in the shared living space.
03
Respectful Spacing
CEA is following recommended guidelines for "family groups" to allow for respectful spacing within housing assignments.
Student Residence Apartment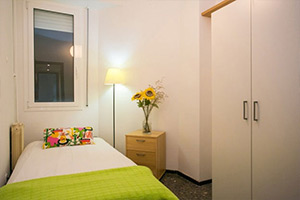 Homestay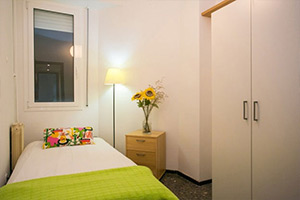 Independent Living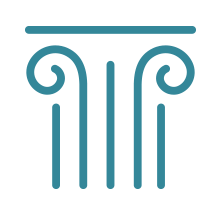 Institutions
National University of Ireland Galway
National University of Ireland, Galway (NUI) was founded in 1849. Today, it's one of Ireland's most prestigious teaching and research institutions. Situated on the banks of the River Corrib, near Galway's center, NUI features a mix of historic and modern buildings. More than 17,000 students attend classes on the lovely 260-acre campus, with more over 1,000 international students per year. Here, you'll integrate into the Irish student population and choose courses from more than 50 departments, including arts, law, commerce, and science. Courses consist of small seminars and tutorial sessions; many combine both, allowing you the opportunity to get to know your individual disciplines and work together with other students. As well we enjoying the excellent academics offered at NUI Galway, you will have access to a wide variety of clubs and societies, computer labs, library, recreation halls and gym, student center, and guidance from the International Education Office. The relaxed, friendly atmosphere at NUI Galway makes for a thoroughly enjoyable and holistic study abroad experience.
Accreditation
The National University of Ireland, Galway is accredited by the National University of Ireland, a federal University. NUIG's Business School is also accredited by the Association to Advance Collegiate Schools of Business (AACSB) and the Association for MBA programs (AMBA).
Grading
You may find a different system of accountability than you're used to at your home school. Irish professors assume that you are there to learn and they typically do not take responsibility for your learning. You are responsible for knowing the subject matter and researching topics related to your course. In addition, many Irish professors will not give feedback about how you are doing. Grades are usually based on a final exam, paper or oral presentation. Quizzes, homework assignments and midterms are rare. Just because homework is not assigned to you, do not assume that you will not be responsible for knowing the material at the end of the semester.
The NUI Galway grades on a 100 point scale with 70+ equaling an "A+". Please keep in mind that it is not very common for a student to score above a 70.
| | | |
| --- | --- | --- |
| NUI Galway Verbal Grade | NUI Galway Numerical Grade | American Letter Grade |
| First Class Honours | 70-100% | A+ |
| Second Class Honours, Grade 1 | 60-69% | A |
| Second Class Honours, Grade 2 | 50-59% | B |
| Third Class Honours | 40-49% | C |
| Fail | 0-39% | F |
Classroom and Information
International faculty from NUI Galway will teach your elective courses.
Periodic exams, homework assignments, and final exams will be administered.
Attendance in some classes is mandatory and monitored by professors.
Teaching styles in Ireland may be different from those found in the U.S. or Canada. Be prepared to adapt to different classroom structures and coursework expectations for your school.
Class size ranges between 15 and 30 students for upper division courses, and between 50 and 300 students for lectures.
You will be in class with CEA participants, other international students, and Irish students.
Amenities
Student Offices
Clubs & Organizations
Student Government
Student Center
Student Lounge
Study Room
Counseling Services
Student Health Center
University Library
Computer Lab
Printing Facilities
Student ID
Multi-Media
Internet Access & Wi-Fi
Career Services
Academic Advising
Tutoring
Language Learning Services
Fitness Facilities
Student Sports Teams
Cultural Engagement
Dining Facilities
Banks & Post Office
Copy & Mail Center
On-campus ATM
Bookstore
Lockers
Chaplaincy
Museum & Art Galleries

Hear from Ireland students