University:

Email Address:

Phone Number:

CEA plans to welcome students abroad in 2021 and 2022 terms. We have developed and continue to refine our COVID-19 protocols, and are actively monitoring the global health landscape to support the safety of our students and staff.
Learn More Get a Flight Voucher worth up to $1,000 when you apply with code* by January 06, 2022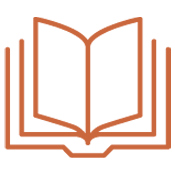 Internships to love in Amsterdam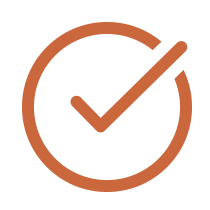 What's included in your Program
From housing to excursions, our inclusions make studying abroad easy!
Personalized Pre-Departure Advising
Visa & Immigration Advising
Tuition and Registration
On-site Orientation
City Tour
On-site Staff Support
24/7 Emergency Assistance
International Emergency Service Support
Welcome & Farewell Events
Centrally Located Housing
Wellness Activities
Cultural Engagement
Excursions
Student Clubs & Organizations
Host Institution Services & Amenities
Official Transcript(s)
VU Scholarship Opportunities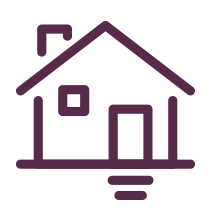 Amsterdam Housing
CEA is adjusting our housing to meet CDC guidelines. As CEA implements CDC aligned protocols, our housing providers are also applying measures as required by local guidelines and laws. Students should expect to see the four factors below, as well as other local regulations, in all CEA housing locations.
01
Limited Occupancy
Limiting housing occupancy to a 4 student maximum per apartment, and 2 student maximum per bedroom.
02
Social Contracts
Students will also agree to additional policies to safeguard the health of each person in the shared living space.
03
Respectful Spacing
CEA is following U.S. CDC guidelines for "family groups" to allow for respectful spacing within housing assignments.
04
Social Distancing
All student sleeping accommodations will be adjusted to allow proper distance between beds.
Student Residence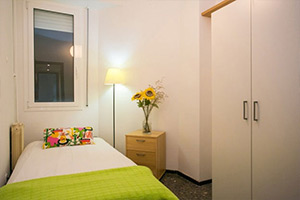 Homestay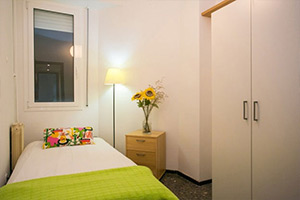 Independent Living - Summer Only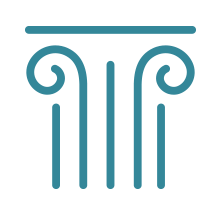 Institutions
Vrije Universiteit Amsterdam
Vrije Universiteit Amsterdam (VU Amsterdam) was founded in 1880 and is now ranked one of the top 100 universities in the world. With a focus on research and academic excellence, VU Amsterdam hosts about 25,000 students a year, and 14% of them are international. Higher education in the Netherlands is world renowned and regulated by the Accreditation Organization of the Netherlands and Flanders (NVAO). All Bachelor programs are accredited through the NVAO.

VU Amsterdam was the first university in the Netherlands to be established without interference from the church or the state. In fact, Vrije Universiteit literally means Free University. That secular tradition continues in the university's work to create its own study programs with an emphasis on a personalized approach to teaching and learning. The campus is easy to navigate, thanks to the single-building complex design, and students quickly feel at home.

The university has a wide variety of academic offerings, with over 350 courses regularly taught in English. Like many Dutch institutions, VU Amsterdam puts a heavy emphasis on academic responsibility and independence. Instructors expect students to be active listeners and participate in classroom discussions. There is a high level of classroom interaction, a strict adherence to attendance policies and school rules, and direct honesty in grading, with no grade inflation.

When you study at VU Amsterdam, you'll be just 15 minutes by bike from the city center. International students are actively welcomed, and encouraged to take part in arts, sports, and cultural programs through the student center and the ERASMUS Student Network (ESN). You can even expand your horizon by joining student clubs, participating in free workshops, or joining a volunteer program. From the campus bike repair shop to volleyball courts to film screenings and the on-campus grocery store, VU Amsterdam creates a cozy home away from home for all students.

Accreditation
VU Amsterdam is fully recognized by the Dutch Ministry of Education as a research university. All bachelor's and master's degree programmes at VU Amsterdam are either accredited by or in the process of being accredited by NVAO (Nederlands-Vlaamse Accreditatieorganisatie,) the Accreditation Organization of the Netherlands and Flanders. This body was established by international treaty and guarantees the quality of higher education in the Netherlands and Flemish-speaking Belgium through the accreditation of study programs.

Grading
The Dutch grading system is generally based on a mark between 1 (minimum) and 10 (maximum). The highest grades of 8, 9 and 10 are rarely awarded. Generally, a grade of 6.0 or more is a passing grade, and a grade of less than 6.0 is a failing grade. However, it is up to the provider/partner and/or home institution to determine the appropriate grade conversion for students. Transcripts from VU Amsterdam will always come with grades based on a Dutch grading scale, which then must be converted to the grading scale of the host institution.
| | | | |
| --- | --- | --- | --- |
| ECTS % | Quality Assessment | ECTS grade | Dutch grade |
| 10% | Excellent/Very good | A | 8.0 - 10.0 |
| 25% | Good | B | 7.5 - 7.9 |
| 30% | More than satisfactory | C | 7.0 - 7.4 |
| 25% | Satisfactory | D | 6.5 - 6.9 |
| 10% | Sufficient | E | 5.5 - 6.4 |
| | Fail | F | 0.0 - 5.4 |
Classroom and Information
Dutch and international faculty teach all courses.
The semester is divided into Periods. Two Periods in the Fall and two or three Periods in the Spring. Exams, presentations, or projects generally due at the end of each Period. Each faculty member will outline specifics on the first day of classes.
Exams, homework assignments, and final exams will be administered.
Class attendance is 100% mandatory and monitored by professors. Some professors allow 1-2 absences, but this is detailed on the first day of class.
Most classes do not meet on the same day each week, and some can even meet multiple times per day.
Teaching styles in the Netherlands may differ from those in the U.S. Be prepared to adapt to different classroom structures and coursework expectations.
Grades are typically based on a mid-term and a final exam, and sometimes on only one exam. Cramming does not work.
Class sizes range from about 10-25 students in seminar classes and 300-500 students in large lecture classes. However, in all classes, small group work and independent learning is emphasized.
Many of your peers at VU Amsterdam will be Dutch, but you will also attend class with other CEA students and other international students.
Amenities
Clubs & Organizations
Student Government
Student Center
Student Lounge
Study Room
Study Area
Counseling Services
University Library
Computer Lab
Computers
Printing Facilities
Student ID
Internet Access & Wi-Fi
Academic Advising
Tutoring
Fitness Facilities
Student Sports Teams
Dining Facilities
Banks & Post Office
On-campus ATM
Lockers

Hear from Netherlands students