University:

Email Address:

Phone Number:

CEA Directory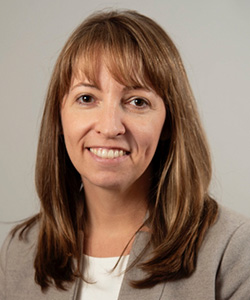 Meredith Blumthal, Director of International Programs, College of Engineering- University of Illinois at Urbana-Champaign
Advisory Board
Meredith Blumthal has been in the field of international education for 12 years. As the Director for International Programs in Engineering (IPENG) at the University of Illinois, she leads the study abroad initiatives and programming for the college. Ms. Blumthal's team includes three study abroad advisors, a receptionist, and peer advisors. Together the IPENG office provides study abroad advising, expertise, international exchanges, and cultural experiences in over 60 programs throughout 20 countries, with the goal of providing transformative learning experiences that empower students to develop global competency skills. Through partnerships with universities abroad, alumni, faculty, staff, and student groups, Ms. Blumthal leads the IPENG team to provide study abroad advising, informational events, and class presentations. She works with the 12 engineering departments to develop and grow studying abroad programming with overseas partners to grow connections with universities, and facilitates the study abroad fair. Meredith is responsible for developing faculty-led programing and engagement within the College of Engineering.
Her areas of expertise include ideation, program development, partner collaboration, faculty training and development, comprehensive program management, marketing and promotion, co-curricular development, study abroad advising, and student development.
Ms. Blumthal received her bachelor's degree in Horticultures and her master's degree in Horticulture and Agriculture Economics from the University of Illinois at Urbana-Champaign. As a student, Ms. Blumthal studied abroad at Wageningen University in the Netherlands and was a Foreign Language Areas Fellow (FLAS) in Ecuador, where she studied Quechua and conducted field research during her graduate program.