University:

Email Address:

Phone Number:

CEA Directory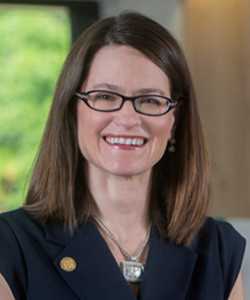 Kelli Smith, Ph.D., Assistant Vice President for Student Success- Binghamton University
Advisory Board
Kelli Smith, Ph.D. has over 25 years of experience in higher education, mostly within the area of career services. She was promoted to Assistant Vice President of Student Success after serving as the Director of University Career Services for 3 years at Binghamton University (SUNY) in upstate New York. There she provides overall vision and leadership for the Center for Civic Engagement, Fleishman Center for Career and Professional Development, Student Employment, Public Speaking Lab, First Year Experience, Emerging Leaders, the Student Affairs Assessment and Strategic Initiatives office, Transfers, the peer academic support Discovery program, and general student success initiatives. Kelli is also an adjunct faculty member for leadership within Binghamton University's School of Management and teaches leadership courses to both undergraduate and graduate students.
Prior institutions where Kelli worked include University of Nebraska-Lincoln (UNL), Nebraska Wesleyan, Georgetown University, Doane College, and Indiana University.
She has served on the Directorate for an ACPA commission on career development and on the NACE First Destination Survey Task Force, the NACE Leadership Advancement Program, and the 2016-17 NACE awards committee where she proposed the "Career Champion" award. She co-chaired the 2017 Global Career Services Summit in Leicester, England and co-chaired the most recent NACE Standards Task Force.
While serving as the Director of University Career Services at Binghamton, the comprehensive center she led grew from 14 to 21 staff lines, and within that timeframe, the center received 6 regional awards and the international "Exemplary Career Center" award given by the National Career Development Association for 2017.
Kelli's relevant publications include the Jossey-Bass/Wiley sourcebook Strategic Directions for Career Services Within the University Setting (2014), the chapter, "Preparing Students for After-college Life: The Context," in Stepping Up to Stepping Out: Helping Students Prepare for Life after College (2012), and the Jossey-Bass/Wiley sourcebook co-sponsored by NACE, Leadership Development for Career Readiness in University Setting (February, 2018).